Hire Flutter Developers to Build Scalable Apps
Build feature-rich, scalable and user-centric mobile applications in record-breaking time with our dedicated Flutter app developers for hire. Our Flutter app programmers have helped many global startups and enterprises across varied industries bring their app ideas to life faster. When you hire Flutter developers from InfoStride, you get to hire agile experts under your complete control, while we take care of onboarding, infrastructure, administrative, legal and project support.
Our Flutter Developers Expertise
InfoStride helps you hire Flutter developers with expertise in your industry to build platform-independent yet competitive mobile apps with enhanced time to market and a manageable budget. Get access to a complete suite of Flutter app development services with our experts.
Why Hire Flutter Developers from InfoStride?
As one of the global leading Flutter app development companies, InfoStride has carefully built a strong team of top-grade Flutter developers for hire with ease of operations.
Expert-Vetted Developers
Access a pre-vetted pool of Flutter app developers with strong technical and communication acumen and reduce your time to hire. HR & recruitment are on us and you pay only when our developers start working for you.
Confidentiality With NDA
Our client engagements begin with a stringent Non-Disclosure Agreement signing, so rest assured that your sensitive data and IP rights are in safe hands. We also adhere to ISO/IEC 27000 standards for data management
On-Demand Scalability
Ramp up or down your Flutter app development team size with just one month's prior notice period to meet your current project requirements. Get complete administrative support to scale your development capacity.
Flexibility in Time Zones
We are agile to adapt to our client's needs -be it means working in their preferred time zone. Hire our Flutter app developers who can seamlessly integrate into your project to work on it as per the time zone of your country.
Hire Flutter Developers in 4 Easy Steps
Whatever your requirement, we provide you with the best-fit Flutter app developers under your complete control, just like your in-house team with no administration hassle.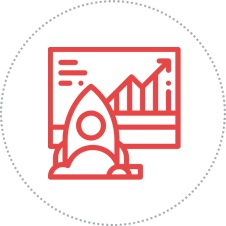 Requirement Analysis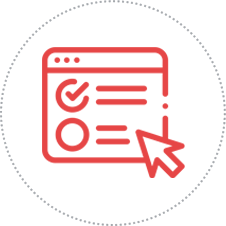 Developer Shortlisting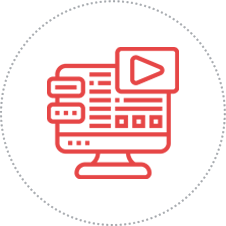 Talent Selection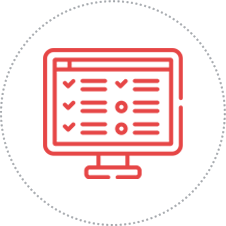 Project Kickoff
Hire Flutter Developers with our Flexible Engagement Models
We offer various engagement models to diverse business needs cost-effectively, delivering the talent with expertise your project needs with zero overhead.
Frequently Asked Questions
Have a look below at the most common questions that our clients often ask us about hiring Flutter app developers. If you still have any concerns, reach out to us directly.
Flutter is Google's framework designed to build cross-platform mobile applications. With Flutter, you can engineer mobile apps for various platforms – Android, iOS, macOS, Windows, Linux, the web and Google Fuchsia – using a single codebase. As Flutter removes the need to deploy separate teams to build an app for different platforms, the app development using Flutter results in cost-effective and faster development. Today, many companies have developed their mainstream apps using Flutter. Here is a comprehensive list of
famous apps built with Flutter
that are worth checking out.
Flutter helps businesses accelerate time-to-market as it eliminates the need to write platform-specific code (iOS/Android). Thus, it's no wonder to see the increasing demand for Flutter developers. Here is also an in-depth article on
Flutter vs native iOS app development
to help you determine the ideal mobile app development approach for you.
The reasons to hire Flutter developers from InfoStride are as follows:
⦁ No training and infrastructure investment
⦁ Speed setup with on-demand scalability
⦁ Dedicated support
⦁ Administrative and recruitment savings with our pre-vetted and managed developers
⦁ Best coding practices and rigorous Quality Assurance
⦁ Complete control over the developers
⦁ Contracts and confidentiality
⦁ Flexible engagement models – hire hourly, monthly or project basis
⦁ Low employee retention rate
⦁ Quick replacement if needed
There are numerous factors affecting the cost to hire a Flutter app developer, which includes the developer's experience, tech expertise, engagement model, the complexity of the project and others. To learn more about how these factors affect the cost, check out our in-depth post on the
cost to hire a Flutter app developer
.
Whether you want to hire Flutter developers for
hybrid app development
or cross-platform app development, InfoStride has a straightforward process to help you hire the desired resources with ease:
⦁ To start, you should gather all the requirements i.e., to create an ideal profile for a Flutter developer you'd like to hire.
⦁ Share your requirements with us and we'll shortlist perfectly-matched Flutter developers from our talent pool that match your needs. You can interview them via a video call or test our developers' ability via a coding test as well.
⦁ Upon your final confirmation, our sales team will finalize the agreement and integrate the selected developers into your project.
Let's Connect
Founded in 2004, InfoStride is a certified M/WBE firm headquartered in San Jose, California with an offshore software development facility in India, providing a pre-vetted pool of highly skilled software developers, designers and testers across every tech stack and time zone to startups, SMBs and enterprises worldwide. Partner with us and build amazing agile development teams on demand.
Phone: +1(415)360-1700
Email: reachus@infostride.com