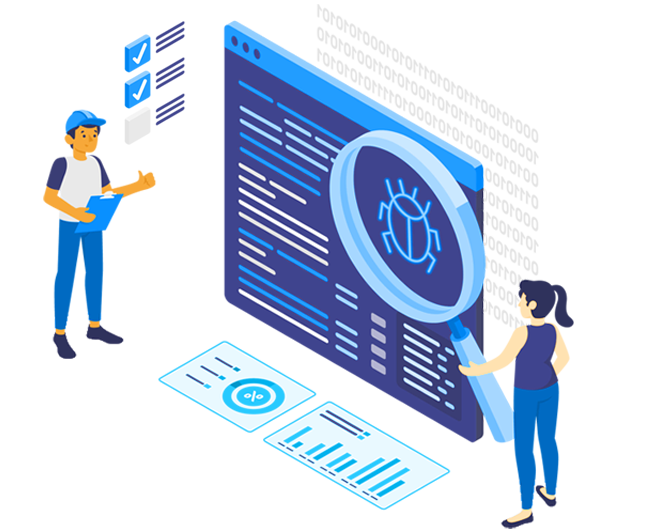 Our Service Offerings
Well-versed in the full gamut of Quality Engineering services, our QE experts can scrutinize your software product end to end or devote their attention to aspects crucial for you. We leverage a perfect blend of manual and automation practices to enhance test automation coverage and boost test maturity to deliver viable and profitable software products.
Why Choose Us
Our team employs proven testing methodologies to ensure your software product works as intended, start from its design through functionality to performance.

Experienced QE Experts
Backed by experienced Quality Engineering experts, we leverage the potential of AI, Automation, and DevOps to optimize release cycles while giving your business a competitive edge.

End-to-End Quality Engineering
We help you stay ahead of the digital transformation curve by bringing you end-to-end quality engineering service solutions that infuse quality at every step of the software development process.

Advanced Testing Lab
We utilize our state-of-the-art software testing facility equipped with the latest tools and technologies to help you bring software products up to par on the market.

Tailored to your Industry
Once we understand your business and vertical challenges, we will design a custom set of QE services to properly address every particular risk or bottleneck.
Our Process
Collaborative in its essence, our quality engineering process follows an agile and scrum-based approach. We bring in numerous subject matter experts to deliberate user stories and accurate test scenarios to mitigate risks and speed up time to market.
STRATEGY
ITERATION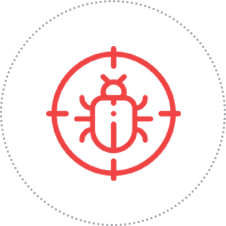 DAILY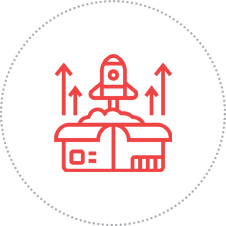 RELEASE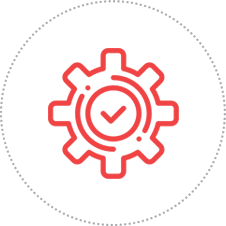 CONTINUOUS
We Use Smart Technologies to Build Smarter Applications
InfoStride has hands-on expertise in using modern QE tools, frameworks, platforms and technologies. We help our clients determine the right tools for their software testing environment and make the most out of these solutions to drive maximum ROI.
Selenium IDE

GitLab

Appium

Postman

Java

Cucumber
LET'S WORK TOGETHER
Let's talk about how digital can work for your business. We can work together to solve it.