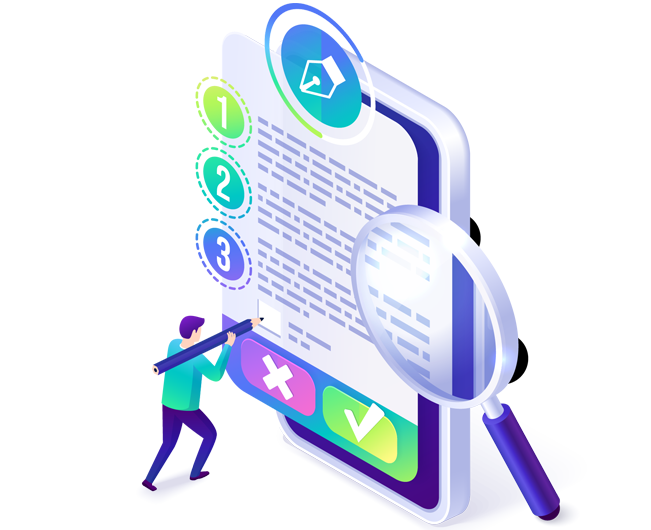 Please read these terms and conditions carefully before using InfoStride services (here in referred to as "we", "us", "our", "InfoStride"). These terms and conditions are between InfoStride and the end-user (here in referred to as "client", "customer", "you") of InfoStride's website and services. By using our services, we assume that you have acknowledged our terms and conditions.
USE OF WEBSITE CONTENT
All materials published on our website, such as content, website design & layout, images, reviews, illustrations, portfolios, company logo, trademarks are the sole property of InfoStride and are protected by copyright and intellectual property laws. You are not authorized to use, modify, copy, transfer, exploit and distribute InfoStride's property for any commercial or non-commercial usage. Unless or until written consent is given from the respective owner of InfoStride, you are not permitted to use our name, company logo and trademark for any purpose.
ACCURATE INFORMATION
You will provide accurate and up-to-date information on all registration forms on our website. You will not try to impersonate any person or entity, misstate your association with a person or entity, or misstate the origin of any content distributed through this website.
THIRD-PARTY COMPANIES & PRODUCTS
The utilization of names of 3rd-party companies, websites and products on this website is only for information purposes. It does not constitute a recommendation or endorsement. These names have been used for your convenience and to assist you in locating other resources of interest. We have no role in maintaining and are not accountable for the content of any of these websites and do not sponsor or endorse any part of content linked to their web pages. You access any of these websites at your own risk. Clients mentioned or listed on this website indicate both direct and indirect clients. Logos of organizations other than InfoStride are the trademarks of the respective organizations.
DISCLAIMER
The materials on this website are provided on an "As Is" basis. We make no warranties, implied or expressed and herewith disclaims and negates all other warranties including, without limitation, merchantability title, fitness for a particular purpose, non-infringement of intellectual property or third-party rights. Moreover, we do not warrant or make any representations regarding the accuracy, likely outcomes or reliability of the use of the materials on this website or any websites linked to this website.
SECURITY
You are accountable for all activities that you may encounter to your network or your system during your visit to this website. You will not interrupt the functioning of this website or act in a manner that hinders other users' usage of this website. Not may you publish, post, distribute or redistribute any computer program that detrimentally interferes with or expropriates any system, data or personal information. You will not hack, modify, tamper or otherwise damage or breach this Website security. You will not transmit content that contains viruses, worms, Trojan horses, damaged files or other computer programming engines or engage in conduct that could disrupt, damage or otherwise hinder a system's functionality or the functioning of this website.
INDEMNITY
You hereby agree to indemnify and hold InfoStride and all its agents, directors, employers, licensees and licensors inoffensive from and against any demand or claim, including, without limitation, reasonable legal fees, incurred by any third party due to or emerging out of your breach these Terms of Use, your improper utilization of InfoStride's services or your violation of any law or the right of a third-party.
CHANGES
InfoStride may revise these terms of use for its website at any time without giving prior notice to you. We may also perform enhancements or changes in the services and products described on this website anytime without prior notice. Your continued usage of our services following the revised Terms and Conditions constitutes acknowledging those changes.
LET'S WORK TOGETHER
Connect with us today for the skilled people you need to help bring your projects over the finish line.