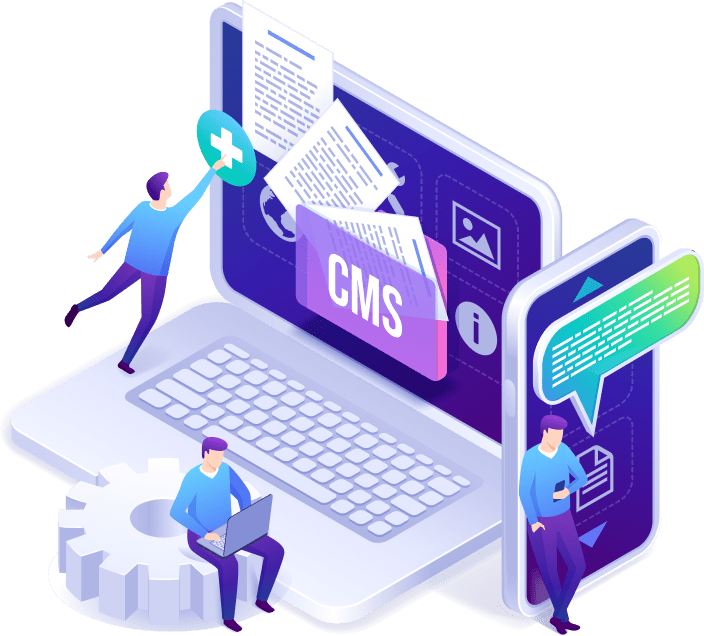 Hire WordPress Developers Faster with InfoStride
Build an exclusive digital presence of your business by hiring our experienced WordPress developers with expertise in building SEO-smart, high-performance and user-engaged websites. With InfoStride, you'll get to work with agile managed experts who are trained to deliver outcomes as per the client's unique needs. We extend our complete onboarding, administrative, infrastructure and project support to help you hire remote WordPress experts with zero overhead.
Our WordPress Developers Expertise
We help you hire WordPress developers at a fraction of the cost and time for your distinct needs. Whatever your requirement be it custom website development or migration to WordPress, access a complete suite of WordPress development services by our experts.
Why Hire WordPress Developers from InfoStride?
As one of the global leading WordPress development companies, InfoStride has carefully built a strong team of top-grade WordPress developers for hire with ease of operations.

Expert-Vetted Developers
Access a pre-vetted pool of WordPress experts and exterminate the lengthy process of sourcing and screening potential candidates to find the right fit. Work with our developers who can bring their input from day one.

Confidentiality With NDA
We have various client-friendly policies in place to keep our client's data secure and confidential; which include signing an NDA and following the ISO/IEC 27000 standards. Rest assured that your IP rights and sensitive data are in safe hands.

On-Demand Scalability
We can quickly add or dissolve WordPress developers along with taking care of all administrative tasks associated with it. In case you're not satisfied with the developers assigned to your project, we'll do the quick replacement with no questions asked.

Flexibility in Time Zones
As our goal is to help you build or scale your development team on your terms, we can deploy desired WordPress experts to work on your project as per your preferred time zone. Engage directly with your remote team at the time that suits you the best.
Hire WordPress Developers in 4 Easy Steps
Hire an individual or scale your development team with vetted WordPress developers. Just tell us your requirements and get the best-fit experts under your complete control, just like your core in-house team.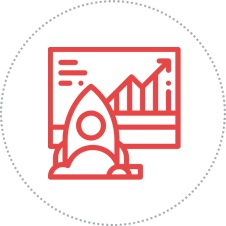 Requirement Analysis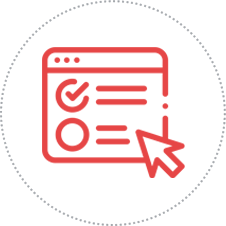 Developer Shortlisting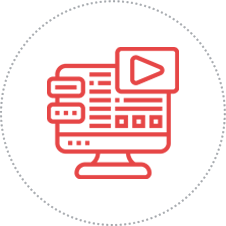 Talent Selection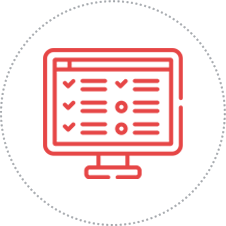 Project Kickoff
Hire WordPress Developers with our Flexible Engagement Models
We offer various engagement models to meet diverse business needs cost-effectively, delivering the talent with expertise your project needs with zero overhead.
Frequently Asked Questions
Have a look below at the most common questions that our clients often ask us about hiring WordPress developers. If you still have any concerns, reach out to us directly.
Well, WordPress is not just ideal for bloggers. It has now evolved to become a full-fledged content management system (CMS) used by e-commerce businesses, big brands and the world's leading news firms. Here is a list of
websites built with WordPress
and it includes the most sought-after brands and news magazines.
Here are the reasons to choose InfoStride to hire dedicated WordPress experts:
⦁ Gain access to only vetted experts
⦁ NDA signing to keep your sensitive data and IP rights secure
⦁ All WordPress development services under one roof
⦁ No training and infrastructure investment
⦁ We take care of all pre- and post-hiring responsibilities
⦁ Flexible and affordable cooperation models
⦁ Flexibility and scalability on demand
⦁ High employee retention rate
⦁ Quick replacement if needed
If you're looking for a precise estimate, we are afraid to tell you it's not possible without an analysis of your requirements. There are many factors that influence the cost; which include the complexity of your project and the engagement model you choose. So, we recommend you share your project requirements and get a no-obligation estimate for the cost to hire a WordPress developer for your project.
Yes, WordPress is ideal for building and launching eCommerce websites. There are many great WordPress plugins out there that help WordPress experts build visually appealing eCommerce websites that entice target users.
We provide a dedicated account manager who will keep you updated at every stage of the development process of your WordPress project.
Let's Connect
Founded in 2014, InfoStride is a certified M/WBE firm headquartered in San Jose, California with an offshore software development facility in India, providing a pre-vetted pool of highly skilled software developers, designers and testers across every tech stack and time zone to startups, SMBs and enterprises worldwide. Partner with us and build amazing agile development teams on demand.
Phone: +1-415-360-1703
Email: reachus@infostride.com