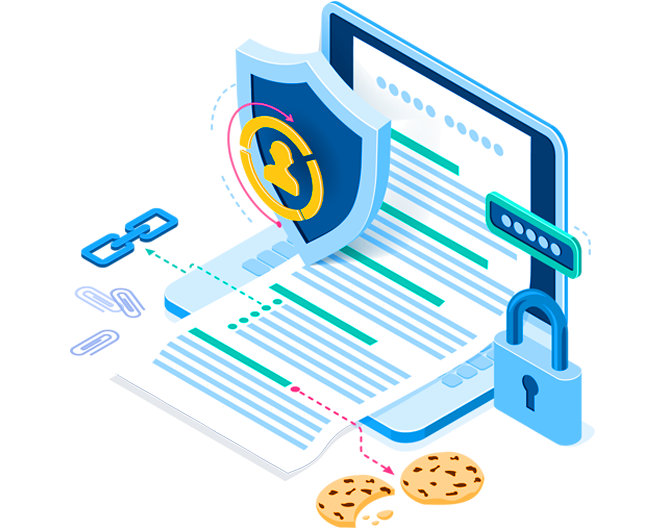 This Cookie Policy demonstrates how InfoStride (here in referred to as "we", "us", "our", "InfoStride") use cookies and alike technologies (for example, web beacons and pixels) when you visit this website. This policy demonstrates what these technologies are and why we use them and your rights to control our use of them.
1. What are Cookies?
Cookies are small text files that contain small amounts of information downloaded to your mobile device or computer when you visit a website and allow a website to remember your device. They are widely used by website owners to make their websites work or to operate more efficiently and to provide reporting information. For instance, cookies help us to collect information such as browser type, time spent on our webpages, submissions, registrations, information requests and other traffic data. Cookies managed by InfoStride only are called "first party cookies" whereas cookies from third parties are called "third party cookies". Third party cookies trigger third party functionality or features to be provided on or through the website (for example, advertising, analytics and interactive content).
2. Why do we use Cookies?
We use first party and third-party cookies and other similar technologies for the following purposes:
Recognize or remember your device.
Facilitate smooth navigation on our website.
Display information more effectively.
Personalize your experience on your website.
Help register to our events, login and your capability to provide feedback.
Analyze your use of our website.
Help with our marketing and promotional efforts.
3. Which Cookies do we Use?
We use the following types of cookies:
Strictly Necessary Cookies: These cookies are vital in order to allow you to move around the website and use its features like accessing secure areas of the website. Without these cookies, the services you have requested cannot be provided.
Performance Cookies: These cookies help us count visits and traffic sources so we can gauge and enhance the performance of our website. They help us determine which pages are the most and least popular and witness how visitors move around our website. All data and information that performance cookies garner is aggregated and thus anonymous. Not allowing these cookies will restrict you from knowing when you have visited our website and will not be able to track its performance.
Functional Cookies: These cookies enable a website to remember choices you make (for example your username or the region you are in) and deliver more improved, personal features.
Targeted Cookies: These cookies may be set through our website by our advertising partners. They may be utilized by those companies to formulate a profile of your interests and present you with relevant adverts on other websites. They do not collect directly personal information but identity your browser and internet device. Not allowing these cookies will restrict you from experiencing more targeted advertising.
4. How Often Will You Update this Cookie Policy?
We may update this Cookie Policy from time to time, in order to reflect changes to the cookies we use or for other legal, operational or regulatory reasons. We thus recommend you to revisit this Cookie Policy to stay updated about our use of cookies and alike technologies.
5. How to Contact Us?
If you have any questions about our use of cookies or this cookie policy, please email us at: reachus@infostride.com
LET'S WORK TOGETHER
Let's talk about how Digital can work for your business. We can work together to solve it.