INFOSTRIDE'S EXTENDED TEAM MODEL
InfoStride's Extended Team Model aims at building distributed agile teams that seamlessly merge with your in-house team for long-term collaboration to accelerate the delivery of your projects. Our Extended Teams acquire deep industry knowledge from your in-house team to contribute ideas that enhance your bottom line. Our software development teams capable of working from anywhere and according to your timezone are agile trained and excel at quick project scope, ensuring faster time-to-market while upholding the highest quality standards. With our vast talent pool, we can help augment your internal team as needed and bridge out all the skill gaps in your team. Project managers, scrum masters, software engineers, software developers, UX/UI designers, business analysts and QA experts – you name it, we will onboard the talent you need quickly and effortlessly. The resources we deploy will work full-time on your projects and become a true part of your in-house team.
Why Choose Us
When you hire your extended team with InfoStride, we bring you a host of indisputable advantages to help you achieve your business goals.

Effortless Onboarding
From screening experts as per your unique requirements, security setup to continuous support, we take care of all front-end tasks so that you along with your extended team and the in-house team can entirely focus on building game-changing products.

On-Demand Scaling
InfoStride ensures the greater flexibility to add more experts or dissolve the developers you no longer need. Scale up or down as your project requirements change, with no annoyance to stuck into a long, burdensome hiring process.

Retain Complete Control
We ensure no mediator between you and your extended team. Communicate your requirements and goals directly to them and address any concerns that may emerge along the way. If required, we can also onboard a Project Manager to keep your extended and the in-house team on the same tab.

Compliance & Data Security
We go the extra mile to make sure that your extended team fully complies with your legal and social policies. Our experts take the utmost care when it comes to the security of your sensitive data to prevent data breaches and leaks.
Our Process
We understand that the right talent must have a perfect fusion of technology expertise, soft skills and being a good fit for your business. Thus, we build new agile teams for each client based on their precise requirements and needs.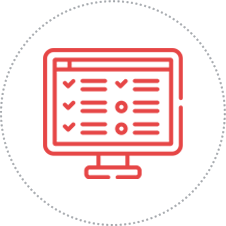 REQUIREMENT ANALYSIS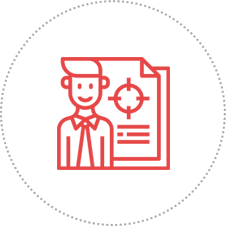 SCREENING EXPERTS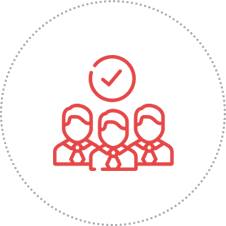 SETTING UP YOUR EXTENDED TEAM
CONTINUOUS SUPPORT
We Use Smart Technologies
At InfoStride, we have developed software development teams with expertise in numerous emerging technologies, tools and platforms. We can help you build your extended team of experts who will address your technology challenges.
LET'S WORK TOGETHER
Whether you need to find top talent or a consulting solution for managing your workforce or resourcing challenges, we can help.