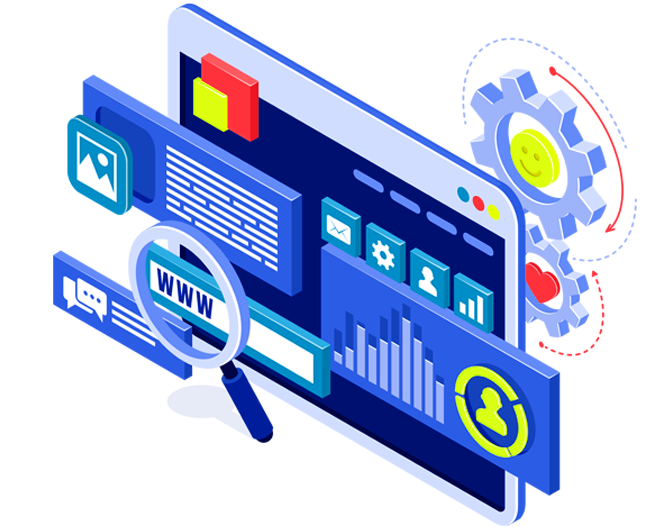 Build Your Team of Agile PHP Developers
InfoStride has a dedicated team of skilled and experienced PHP developers with deep expertise across all the latest PHP technologies and frameworks including Laravel, Symfony, Zend, Cake PHP, and YII. We can help you quickly onboard the desired PHP developers to build and launch robust, scalable and powerful web applications. Get in touch with us to hire PHP developers who are ready to work in your time zone and with infrastructure, administrative, legal and project support.
Our PHP Developers Expertise
We help you hire PHP developers at a fraction of the cost and time for your unique web development needs. Whether it is about building a custom web application from scratch or maintaining existing PHP-based applications, our agile experts ensure faster time to market.
Why Hire PHP Developers from InfoStride?
As one of the global leading PHP web development companies, InfoStride has developed a skilled team of remote PHP developers for hire with ease of operations.

Expert-Vetted Developers
Our multi-stage screening process evaluates developers' background, technical ability, English proficiency and soft skills to provide you with skilled experts who can add value to your projects from day one.

Confidentiality With NDA
We always sign a Non-Disclosure Agreement (NDA) with our clients before deploying the resources. Thus, rest assured that your sensitive data, IP rights and unique ideas are completely in safe hands.

On-Demand Scalability
We can quickly ramp up or down your remote PHP development team to accelerate the delivery of your project. We extend complete administrative support to scale your development capacity with our skilled experts.

Flexibility in Time Zones
Time zone is never a barrier with us, as we operate around the clock serving our global clients with different time zones. We can deploy PHP developers who don't just match your project needs but time zone as well for effective real-time collaboration.
Hire PHP Developers in 4 Easy Steps
Hire an individual or build a dedicated team of PHP developers. Just tell us your requirements and get the best-fit experts under your complete control, just like your core in-house team.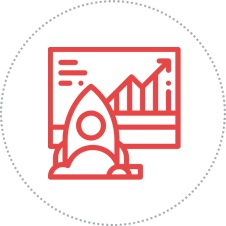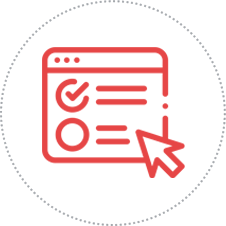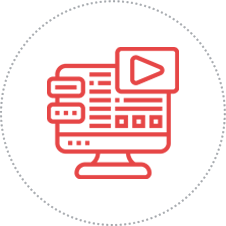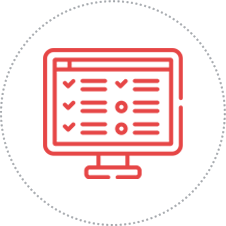 Hire PHP Developers with our Flexible Engagement Models
We offer various engagement models to meet diverse business needs cost-effectively, delivering the talent with expertise your project needs with zero overhead.
Frequently Asked Questions
Have a look below at the most common questions that our clients often ask us about hiring PHP developers. If you still have any concerns, reach out to us directly.
Today, there are many
apps built with PHP
because of the following advantages that the technology has to offer:
⦁ It's open-source
⦁ Platform-independent
⦁ Easy maintenance
⦁ Powerful library support
⦁ Enables the reuse of the development code
⦁ Strong community support
Besides PHP, there are many other back-end technologies out there for web development such as Node.js and Python. To help you determine the best one for you, here's a comprehensive post on
Node.js vs. PHP vs. Python
.
You can relish the following benefits by working with InfoStride's PHP experts:
⦁ Vetted and skilled PHP developers, ready to work in your time zone
⦁ Flexible engagement models to choose from – full-time, monthly or project-basis hiring
⦁ A dedicated account manager for your projects
⦁ You pay only when programmers start working on your project
⦁ High employee retention rate
⦁ Quick replacement if needed
⦁ Expertise in agile methodology
⦁ Administrative and recruitment savings
⦁ No infrastructure investment
It depends on several factors such as the choice of engagement model, the experience of a developer and the scope & complexity of your web development project. Share your requirements with us to get a precise estimate for hiring PHP experts for your project.
Our dedicated PHP developers have expertise across various domains and verticals including BFSI, healthcare, media and entertainment, e-commerce, retail, travel & tourism and more. So, we can onboard PHP developers from us for your specific industry.
We ensure that you retain complete control over your hired resource by allowing you to communicate with your developers via preferred tools. Just let us know the communication and collaboration tool you generally rely on – be it Skype, Slack or Teams, our developers will create a profile on that for real-time collaboration.
Let's Connect
Founded in 2014, InfoStride is a certified M/WBE firm headquartered in San Jose, California with an offshore software development facility in India, providing a pre-vetted pool of highly skilled software developers, designers and testers across every tech stack and time zone to startups, SMBs and enterprises worldwide. Partner with us and build amazing agile development teams on demand.
Phone: +1(415)360-1703
Email: reachus@infostride.com