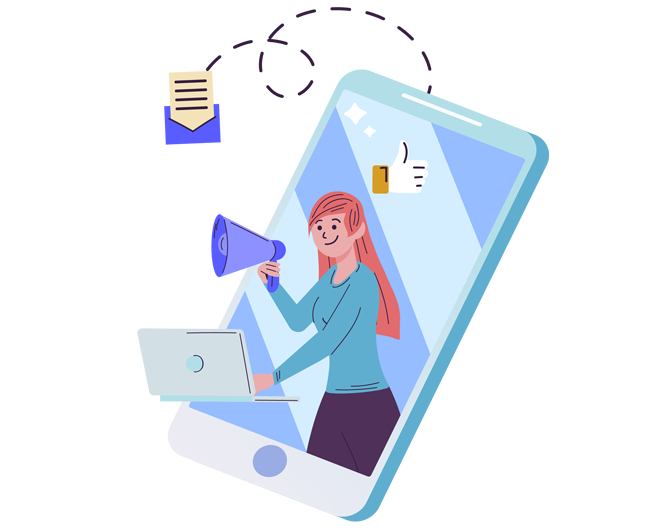 INFOSTRIDE EMPLOYEE REFERRAL PROGRAM
Our Employee Referral Program has been created to bring the best talent into the InfoStride family through our greatest asset – our people. We strongly believe that the associates and friends of our employees can make a valuable addition to our team. We are seeking professionals who share the passion for applying the latest in tech to help the company and its clients grow. InfoStride's Employee Referral Program offers a substantial one-time referral bonus for you to refer a candidate for hard-to-fill positions. You will receive your bonus once the candidate has completed three months of work in their new position.
Benefits
Being a part of InfoStride's Employee Referral Program brings you several benefits. The program is designed to ensure a win-win outcome for each party involved.

Multiple Referrals, Multiple Rewards
We have set no limit on the number of candidates you can refer, so no limits on the rewards you can earn. If you refer a candidate for a role for which we are no longer hiring, we keep the candidate's resume for future positions.

Higher the Position, Higher the Reward
The amount of referral bonus you can earn is based on the candidate's level of experience, qualification and demand in the market. All in all, taking part in InfoStride's Employee Referral Program may unlock unlimited rewards for you.

Recognition
Referring qualified candidates for InfoStride's hard-to-fill positions means you will be recalled as a great source of quality referrals. Above all, there will be great satisfaction in knowing you helped someone take a closer step in achieving their career goals.

Access to 200+ Experts
Recommending InfoStride to someone in your network as a great place to work will give him or her an amazing opportunity to work with creative minds who love to help each other and accomplish the impossible together.
Submit a Employee Referral
[contact-form-7 id="1491" title="Employee Referral"]
LET'S WORK TOGETHER
Connect with us today for the skilled people you need to help bring your projects over the finish line.