Our Service Offerings
We offer a full spectrum of Lab-as-a-Service solutions ranging from ideation and prototyping to testing to businesses across different industries. We work in close collaboration with our clients to turn their strategic business goals into actionable roadmap in less time and with minimum risk.
Why Choose Us
At InfoStride, we incorporate innovation into each of our Lab-as-a-Service offerings to help our clients stay ahead of the competition as a market leader in their niche.

Cross-Functional Team
Our Lab-as-a-Service team includes UX experts, software engineers and product owners to ensure your product gets benefitted from diverse perspectives of subject matter experts.

Fail-Fast Development
Our fail-fast approach ensures bugs are earlier to spot and faster to fix, reducing system failures to a great extent. Ultimately, we promise an end product that adds sustainable value to your business.

End-to-End Support
From R&D, experimentation and product prototyping, we provide end-to-end support through our pre-trained, readily deployable teams to turn your vision into a reality with negligible overheads.

Revenue-Oriented Approach
We work closely with your revenue drivers, including business, marketing and sales leaders, to develop new product features that will amplify your current revenue streams or generate new ones.
Our Process
Our Lab-as-a-Service team deploys a comprehensive approach to integrating innovation into your business. We accomplish that by discovering, analyzing and evaluating next-gen technologies and industry trends to help you stand out from your competition.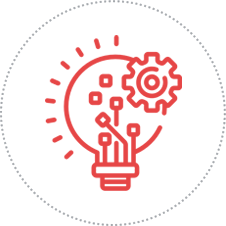 PRODUCT INNOVATION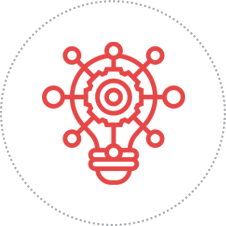 EVANGELIZE SOLUTION
MARKET & SALES SUPPORT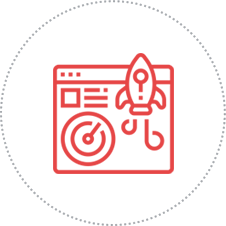 EFFECTIVE UTILIZATION
We Use Smart Technologies
At InfoStride, our Lab-as-a-Service team has a deep understanding and hands-on expertise in using complex and emerging technologies such as Machine Learning, CI/CD, IoT, Blockchain and more to engineer new product ideas.
Smart Contract

Devops

IoT

Blockchain
LET'S WORK TOGETHER
Let's talk about how digital can work for your business. We can work together to solve it.