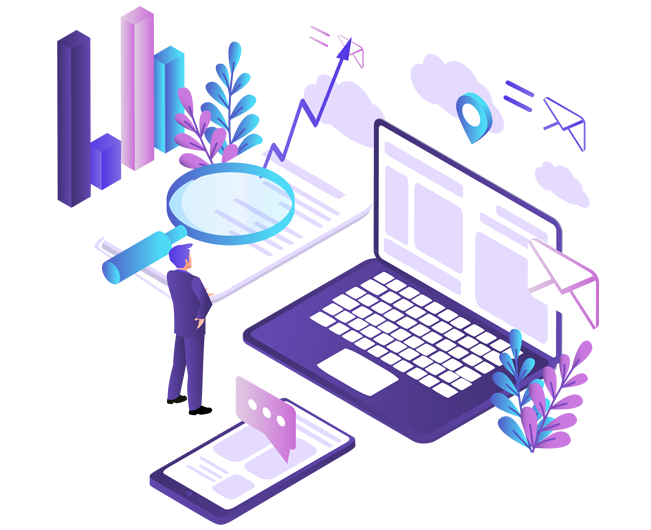 INFOSTRIDE BUSINESS REFERRAL PROGRAM
Join our Business Referral Program to bring more diversity to your portfolio or provide a better alternative to your customers. You can earn rewarding incentives for each new referral you submit that results in a new InfoStride customer. You can rest assured that when you refer someone to us, we will make every effort to make sure the prospect is 100% satisfied. We have set no limit on the number of businesses you can refer, so no limits on the rewards you can earn. Start referring today and tell your customers, friends and colleagues how InfoStride can serve them.
Benefits
Being a part of InfoStride's Business Referral Program brings you several benefits. The program is designed to ensure a win-win outcome for everyone.

Taking Loyalty to the Next Level
We are driven by loyalties with our clients. Our Business Referral Program is aimed at build strong partnerships based on trust. Through this program, InfoStride as an organization takes loyalty to the next level for your business.

Meeting your Expectations
When you refer someone to us as a better alternative to do business, you do so out of confidence and trust in us. We believe that it is our utter responsibility to appreciate that trust and make every effort to fulfill your needs.

Unmatched Service to your Referrals
Since our inception, we are known for our excellence and our philosophy of always doing the job right the first time at the right time. Anyone you refer to us will always experience the same unparalleled service from us.

Access to 200+ Experts
Recommending InfoStride to someone in your network will provide them access to our army of 200+ professionals that are subject matter experts in their niche and bring many years of multi-domain expertise to level up businesses.
Submit a Business Referral
[contact-form-7 id="1403" title="Business Referral"]
LET'S WORK TOGETHER
Connect with us today for the skilled people you need to help bring your projects over the finish line.