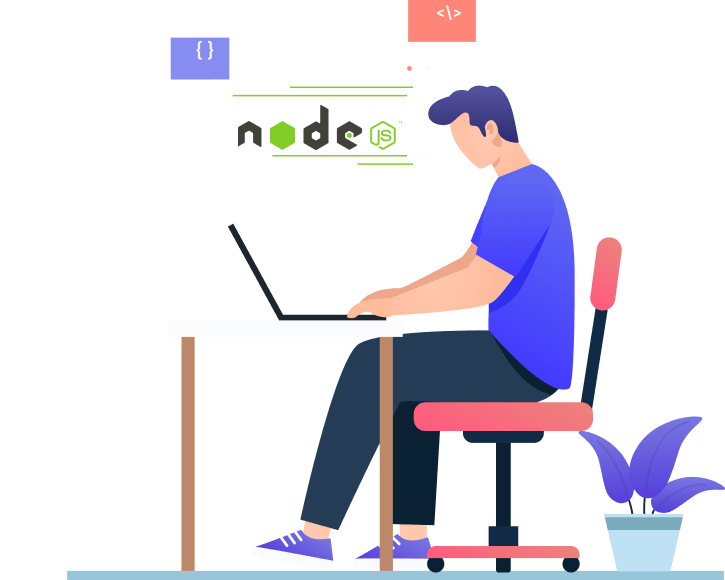 Hire Node.js Developers to Build High-Performing Apps
Design, build and launch modern, low-latency, performant and highly scalable web and mobile applications with our dedicated Node.js developers for hire. Our agile experts can help scale your existing apps or build your product from the ground up. With us, you will get to work with remote Node.js experts with complete onboarding, infrastructure, administrative, payroll, compliance, and project support. Get in touch with us today to hire dedicated developers or an experienced Node.js team.
Our Node.js Developers Expertise
Get access to a complete suite of Node.js app development services with our remote experts. We help you hire Node.js developers at a fraction of the time and cost for your distinct development needs.
Why Hire Node.js Developers from InfoStride?
As one of the leading Node.js app development companies, InfoStride has developed a strong team of top-grade offshore Node.js developers for hire with ease of operations.

Expert-Vetted Developers
Save significant recruitment costs by hiring our pre-screened Node.js developers who have gone through our multi-stage vetting process that evaluates their background, technical ability, English proficiency and soft skills.

Confidentiality With NDA
We are open to signing a Non-Disclosure Agreement (NDA) with our clients to provide their sensitive data, unique ideas and other IP deeds with maximum security. Our tech professionals are covered under the same.

On-Demand Scalability
Ramp up or down the team as needed with just one month's prior notice period. We ensure complete support for administrative matters of scaling your engineering capacity with our skilled developers.

Flexibility in Time Zones
At InfoStride, we strive to help our clients build a remote team of agile developers on their terms. We can onboard the desired experts who are ready to work on your projects as per the time zone of your country.
Hire Node.js Developers in 4 Easy Steps
Hire an individual or build your team of elite Node.js developers. Just tell your requirements and get the best-fit experts under your complete control, just like your core in-house team.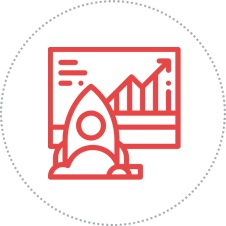 Requirement Analysis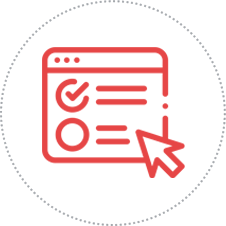 Developer Shortlisting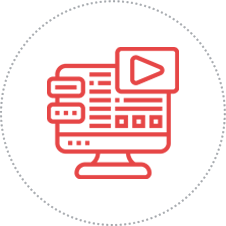 Developer Selection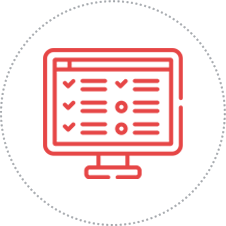 Project Kickoff
Hire Node.js Developers with our Flexible Engagement Models
We offer various engagement models to meet diverse business needs cost-effectively, delivering the talent with expertise your project needs with zero overhead.
Frequently Asked Questions
Have a look below at the most common questions that our clients often ask us about hiring Node.js experts. If you still have any concerns, reach out to us directly.
Node.js is an open-source, cross-platform and back-end JavaScript-based runtime environment intended for developing server-side and networking applications. On the other hand, PHP is a server-side programming language for developing dynamic web applications. Both technologies have their own list of pros and cons. So, which technology is ideal for you entirely depends on the type of application you want to build. Node.js is considered ideal for building real-time chat apps, social media apps or
ridesharing apps
. On the other hand, PHP is ideal for building e-commerce apps, CMS and GUI-based apps. For more detail, check out our comprehensive post on
Node.js vs. PHP vs. Python
.
There are several types of apps you can develop using Node.js:
⦁ Real-time applications
⦁ Complex single-page apps
⦁ Social media apps
⦁ Ridesharing apps
⦁ IoT apps
⦁ Microservices
Node.js is known for building and launching super-fast, high-performing and scalable applications as the technology makes use of event-driven architecture and non-blocking I/O. Thus, it's no surprise to see why there is a good list of
popular apps built using Node.js
.
It completely depends on your project requirements. We offer various flexible engagement models; Fixed-Price, Time & Material, Dedicated Resource Hiring and BOT (Build-Operate-Transfer). You can select the one as per your project, business and budget needs.
At InfoStride, we have a very straightforward process to hire Node.js developers from us; which is as follows:
⦁ Share your ideal candidate profile with us or your project requirements.
⦁ We'll then shortlist Node.js experts from our deeply vetted talent pool that match your requirements.
⦁ Interview the shortlisted developers via a video conference.
⦁ Once we get the confirmation from your end to proceed ahead, our sales team will then start the agreement process and deploy the hired resources to work on your project.
Let's Connect
Founded in 2014, InfoStride is a certified M/WBE firm headquartered in San Jose, California with an offshore software development facility in India, providing a pre-vetted pool of highly skilled software developers, designers and testers across every tech stack and time zone to startups, SMBs and enterprises worldwide. Partner with us and build amazing agile development teams on demand.
Phone: +1(415)360-1703
Email: reachus@infostride.com