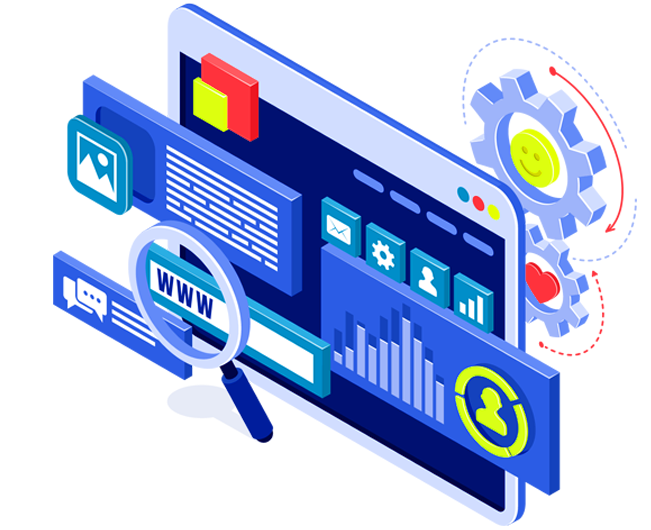 Hire SEO Experts to Drive More Traffic, Leads & Customers
With SEO services from our elite SEO team, you get a custom strategy that works best for your business to improve your online visibility and search engine ranking on Google. Our experts can offer a complete suite of SEO services with the goal of generating more qualified leads and high-value sales for your business. With us, you will get to hire remote SEO experts with complete onboarding, infrastructure, administrative, payroll, compliance, and project support.
Expertise of Our SEO Experts
Our SEO experts help businesses of all sizes and industries grow their online presence, drive revenue and strike a strong competitive edge. You will get to hire SEO experts from us at a fraction of the cost and time for your unique SEO needs.
Why Hire SEO Experts from InfoStride?
At InfoStride, our SEO experts apply their strong consultative approach to develop customized SEO strategies that drive measurable and long-term results. We will help you hire our growth-focused SEO experts with ease of operations.

Experienced SEO Experts
Our team features experienced and multi-skilled SEO professionals who will work closely with you to plan effective SEO campaigns that will work best for your industry, target audience and business.

Retain Complete Control
We help you hire SEO experts under your complete control to maintain full transparency. You can engage and track the progress of the hired experts directly with the preferred tools and methods.

On-Demand Scalability
We can quickly ramp up or down the resources to accelerate the delivery of your project. We provide complete administrative, payroll and compliance support to scale your team with our skilled experts.

Flexibility in Time Zones
As we operate round the clock catering to our clients worldwide with different time zones, the time zone is never a barrier with us. We can onboard SEO experts who are ready to work on your projects as per the time zone of your country.
Hire SEO Experts in 4 Easy Steps
With us, you can hire dedicated vetted SEO experts and spare yourself from investing your time to source high-performing SEO professionals. Our experts will work for you at our fully equipped state-of-the-art infrastructure.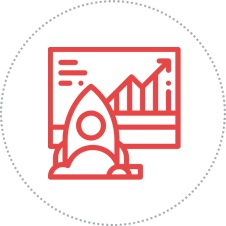 Requirement Analysis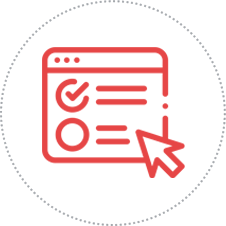 Talent Shortlisting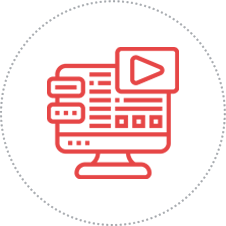 Talent Selection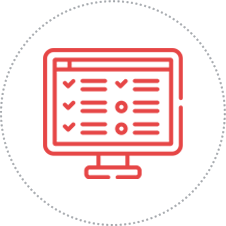 Project Kickoff
Hire SEO Experts with our Flexible Engagement Models
We offer various engagement models to meet diverse business needs cost-effectively, delivering the talent with expertise your project needs with zero overhead.
Frequently Asked Questions
Have a look below at the most common questions that our clients often ask us about hiring SEO experts. If you still have any concerns, reach out to us directly.
SEO is not a one-and-done process. Instead, it's a long-term and continuous process that demands a lot of patience. However, you can expect to see results within a few weeks for keywords with low competition.
InfoStride has its own skilled SEO team for hire with flexible engagement models. All of our experts are in-house and on our payroll.
We charge no cost to assemble your remote team of SEO experts. You pay only when the SEO experts start working on your project.
At InfoStride, we have a straightforward process to help you hire the right expert for your project. Have a look below:
⦁ Share your ideal candidate profile with us.
⦁ We'll shortlist experts from our talent pool that match your requirement. You can then interview our experts via a video interview to evaluate their capability.
⦁ Upon your final confirmation, our sales team will commence the agreement process and onboard the hired resources to your project.
Below are the benefits you can relish by hiring SEO experts from InfoStride:
⦁ Access vetted experts
⦁ No training and infrastructure investment
⦁ Significant recruitment and administrative savings
⦁ Speed setup
⦁ Low employee turnover rate
⦁ NDA signing
⦁ Quality delivery
⦁ Competitive rates
⦁ Tailored approach for your SEO needs
Let's Connect
Founded in 2014, InfoStride is a certified M/WBE firm headquartered in San Jose, California with an offshore software development facility in India, providing a pre-vetted pool of highly skilled software developers, designers and testers across every tech stack and time zone to startups, SMBs and enterprises worldwide. Partner with us and build amazing agile development teams on demand.
Phone: +1-415-360-1703
Email: reachus@infostride.com