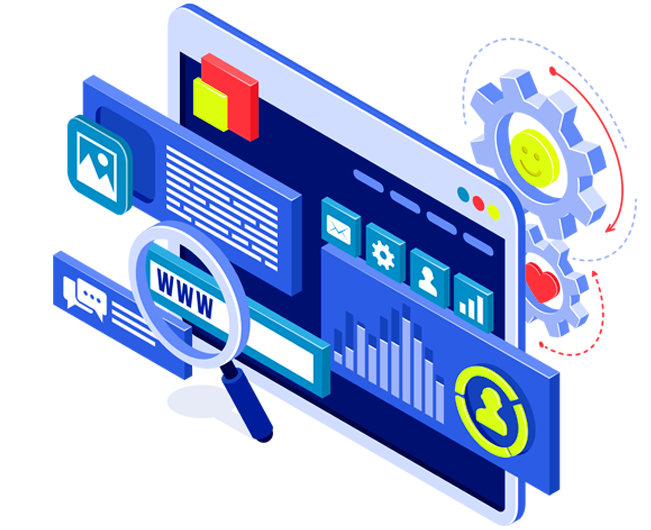 Take Back Control of Your Online Reputation Today
As an online reputation management company with a team of tech-savvy marketers, we can help you take back control of your brand's online reputation by curating and promoting a positive image that outranks negative publicity. Our experts will build a custom reputation management strategy tailored to your specific situation and ensure your brand reputation is managed properly to attract new and repeat customers. Reach out to our online reputation management experts today to build, restore, manage and strengthen your online reputation.
Our Online Reputation Management Service Offerings
Access a complete suite of online reputation management services from our seasoned ORM experts for hire at a fraction of the cost and time.
Why Choose Us As Your Online Reputation Management Company?
We are a leading online reputation management company with a highly competent team of ORM experts for hire with ease of operations.

Vetted Experts Only
Our teams feature online reputation management experts who have gone through our rigorous multi-stage vetting process that deeply evaluates their technical acumen, English proficiency level and soft skills.

Confidentiality With NDA
We are happy to work under a non-disclosure agreement with our clients to keep their project-related information confidential. With us, your ideas and other IP  deeds are completely in safe hands.

On-Demand Scalability
Ramp up or down your offshore ORM team size with just one month's prior notice period. We also ensure complete administrative and infrastructure support to scale your development capacity with our highly skilled experts.

Flexibility in Time Zones
We just don't ensure greater flexibility in terms of augmenting your offshore team but empower you to build a dedicated remote team of the desired tech experts who are ready to engage and work on your project in your time zone.
Our Process
Whatever your requirement, we provide you with the best-fit ORM experts under your complete control, just like your in-house team with no administration hassle.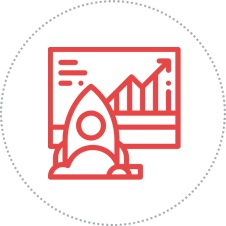 Requirement Analysis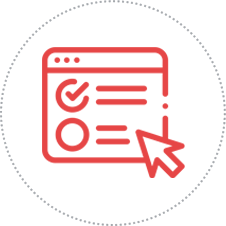 ORM Strategy Development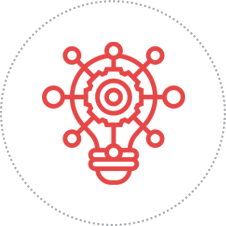 Promoting Positive Content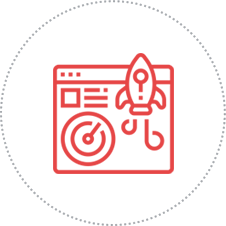 Monitoring ORM Campaign
Our Flexible Engagement Models
We offer various engagement models to meet diverse business needs cost-effectively, delivering the talent with expertise your project needs with zero overhead.
Frequently Asked Questions
Have a look below at the most common questions that our clients often ask us about online reputation management. If you still have any concerns, reach out to us directly.
Many businesses collaborate with an online reputation management company to enhance their online credibility. Online reputation management companies use a variety of strategies to assess, build, protect and restore a company's presence online by eliminating negative content found online and promoting positive content related to the company.
There are several factors that play an integral role in determining the cost of your online reputation management services and some of which include:
⦁ The current state of your company's reputation
⦁ The size of your company and your budget
⦁ The number of locations that require reputation management
⦁ The choice of engagement model
⦁ Other factors like the experience and expertise level of the hired resource
On average, an online reputation management strategy can take weeks to months depending on the existing online reputation of a company.
At any point in time, people can leave bad comments on high-traffic review websites. So, your positive online reputation will not last forever unless you put the effort into maintaining it.
We work with companies and brands across many verticals and it includes:
⦁ Financial services
⦁ Healthcare
⦁ Retail and eCommerce
⦁ Media and communications
⦁ Education
⦁ Technology
Let's Connect
Founded in 2014, InfoStride is a certified M/WBE firm headquartered in San Jose, California with an offshore software development facility in India, providing a pre-vetted pool of highly skilled software developers, designers and testers across every tech stack and time zone to startups, SMBs and enterprises worldwide. Partner with us and build amazing agile development teams on demand.
Phone: +1(415)360-1703
Email: reachus@infostride.com