You're not alone! Every entrepreneur dream of building a multi-million-dollar business and revolutionizing the industry through an innovative startup app idea or business model.
But it's not that easy! You must be familiar with the stats that reveal 9 out of 10 startups fail. And one of the key reasons for startup failure is the lack of product-market fit, which typically implies that nobody needs the solution you are offering.
For any startup app idea to be successful, it's imperative to address a real problem and/or fulfil a desire. Today, people are willing to pay for products or services that help solve their problems. If you can offer that product or service, you might get to taste success.
Can't think of startup app ideas that could generate revenue while adding value to others' lives? This post has got you covered with a list of 10 innovative app ideas to help you get started.
And if you're having doubts in mind regarding why invest in mobile app development for your startup, have a look below:
At present, there are 5.29 billion unique mobile users around the world, according to the latest data from GSMA Intelligence.
By 2023, mobile apps are anticipated to generate more than $935 billion in revenue.
21% of millennials open an application 50+ times per day.
Mobile application downloads have grown 23.3% since the COVID-19 pandemic.
Witnessing the above stats, it's not wrong to say that the mobile app development industry is booming. If you're an entrepreneur looking for trending startup app ideas to consider, continue reading.
Top Startup App Ideas to Watch Out
Let's cut to the chase and dive into a list of the top trending and innovative app ideas that can help you build a successful empire.
1. Taxi/Cab Booking App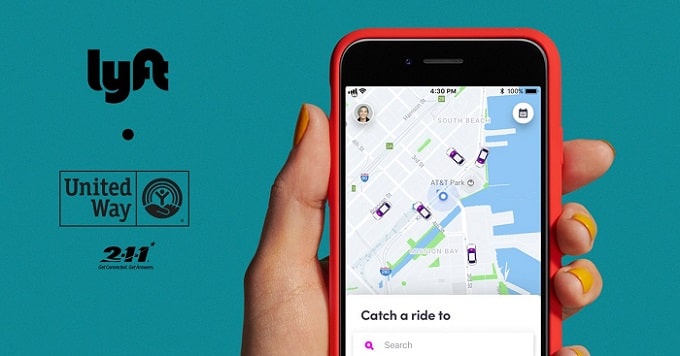 Today, people have transitioned from personally owned vehicles to on-demand taxi booking and ride-hailing apps like Uber and Lyft as a means of their regular commutation.
With around 18.73 million people using Lyft for a ride, many entrepreneurs have shown an interest in the Lyft business and revenue model to build a similar on-demand ride-hailing platform like it.
Key Players: Uber, Lyft and Didi
2. On-Demand Food Delivery App
On-demand food delivery is another industry that has witnessed remarkable growth. People love the convenience and comfort of getting food from their favourite restaurant at their doorsteps.
There are many on-demand food delivery apps out there today alone in the USA. But DoorDash is the leading online food delivery app in the USA with a 55% market share. Its success can be attributed to its business and revenue model.
The DoorDash business model is intended to provide benefits to each customer segment: users, drivers and restaurants.
Key Players: DoorDash, Takeaway.com, Swiggy
3. On-Demand Grocery Delivery App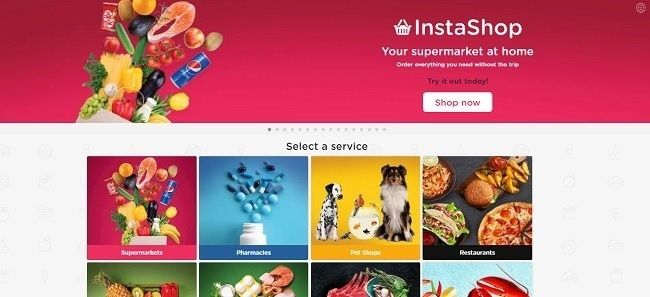 The global pandemic has accelerated the demand for on-demand grocery delivery apps like never before. It has now become the new normal, especially for people with no time to go to the local supermarket to buy groceries.
On that note, building on-demand grocery app development for entrepreneurs is a promising startup idea.
When looking for inspiration and to get off the ground, InstaShop grocery delivery business model and GoPuff inventory-based delivery model are perfect examples to model.
Key Players: GoPuff, InstaShop, Deliveroo
4. Video Streaming App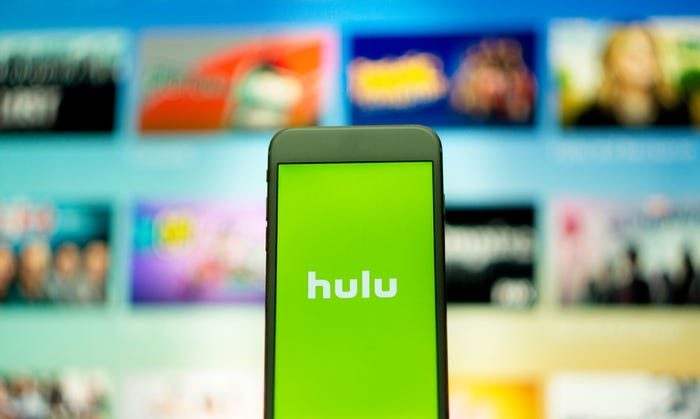 Television has now taken a back seat with more and more people giving preference to on-demand video streaming apps like Netflix and Hulu.
If you're interested in building an on-demand video streaming app, you can take the reference of the Hulu business model to get started.
Key Players: Netflix, Hulu, Amazon Prime Video
5. Home Service App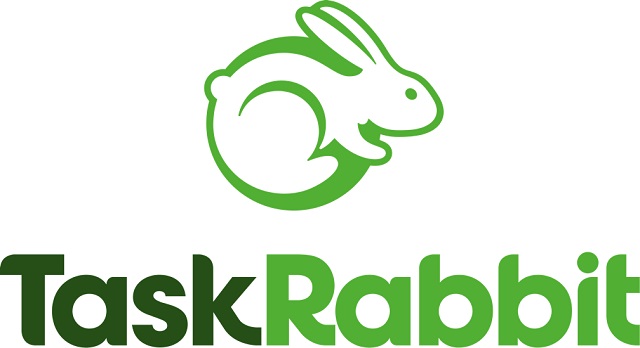 On-demand home services apps have made life simpler for service providers and customers. With on-demand home service apps like TaskRabbit and UrbanClap, we can get immediate help for many home-related tasks such as cleaning, repair and more.
Looking at the surge in the number of downloads of home service apps by people who are short on time, building a similar app is another great startup idea to launch this year.
When entering this vertical, the TaskRabbit business model is a perfect example to look at for a great start.
Key Players: TaskRabbit, UrbanClap, Thumbtack
6. Super App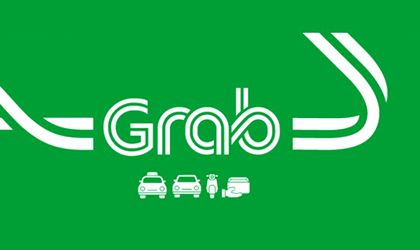 On-demand super apps provide a platform for people to avail numerous on-demand services under one roof. With such apps gaining huge momentum among both consumers and investors, launching an on-demand super app can be profitable.
Grab is a leading super app in Southeast Asia.
It has climbed the success ladder in a short span of time due to its business model. The Grab business and revenue model includes two main strategies to generate revenue: commissions and advertisements.
Key Players: Grab, GoJek
7. Language Learning App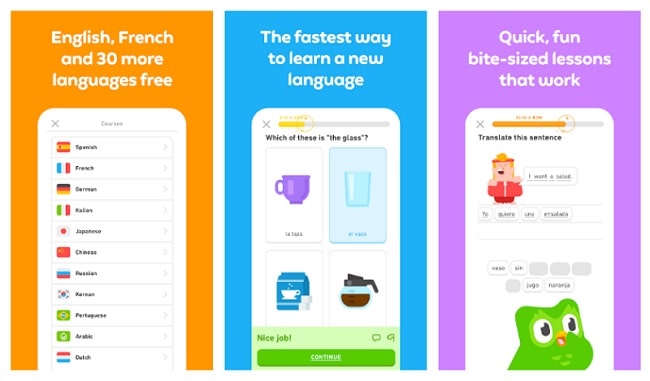 Today, learning a foreign language has become a trend for many different reasons, which include self-improvement, travel and business. Some learn it just because they enjoy it.
More and more people now prefer to learn a new language while being at home – driven by the factors such as the COVID-19 pandemic, convenience, flexibility, integration of AI-enabled chatbots in online learning apps and others.
In fact, the global online language learning market is expected to grow by $21.57 billion during 2020-2024.
Since the demand for language learning is escalating day by day, building a language learning app with in-demand features could be a profitable app idea for your startup.
Key Players in Online Language Learning App Market:
8. Graphical Restaurant Table Booking App
Let's begin with a simple question – do you like to wait for hours at a restaurant just to get a table to enjoy your delicious cuisine? No right? That's when the restaurant table booking app can solve a problem by helping people make reservations at their favorite restaurants in advance.
But what if upon reaching you see that the seating arrangement is not as you've planned. That's where a Graphical Restaurant Table Booking App idea comes into the picture.
A graphical restaurant reservation app will provide a graphical layout of restaurants and the user will be able to reserve the desired table for a particular date and time beforehand.
Key Players in Restaurant Table Booking App Market:
OpenTable
Tablein
Yelp Reservation
9. Plant Checkup App
A recent study shows that 58% of adults are more conscious of their impact on our environment and the majority of them are willing to make efforts to help address environmental challenges. Those efforts could include planting more plants.
But there are many people interested in gardening but are busy or don't know where to begin. That's where you can launch an app to make planting easy for them.
This app can provide all information regarding gardening for beginners. You can introduce a feature that lets people upload pictures of their plants to help them know what their plants need and how they can nurture them. Additionally, you can even introduce a feature to connect with a plant expert on-demand within the app for the right guidance and recommendations.
Key Players in Plant Checkup App Market:
Plantix
PlantSnap
SmartPlant
10. Dog Walking App
Do you know? Around 69 million American families own dogs but most of them don't get enough time to spend quality time with their furry companions due to various reasons – primarily busy work schedules. Thus, the concept of building a dog walking app as one of the app ideas for startups is gaining immense popularity.
In fact, a recent study reveals that the market size of the dog walking services industry in the USA is $979.2 million in 2021.
On-demand dog walking apps work on a two-sided market. To commerce, dog owners request a dog walker and on the other side, an available dog walker accepts the request and confirms the booking. This kind of application could include many features such as route-tracking, built-in chat, in-app payments, real-time updates and more.
Key Players in On-demand Dog Walking App Market:
11. Book Recommendation App
2020 has been tough for all of us. Most of us were stuck at home due to strict lockdown measures. Some turn to Netflix for distraction or take the opportunity to learn something new from online platforms.
At the same, some enter into the world of books and get into reading habits more. Even a recent study reveals that 35% of the world read more as a result of the pandemic.
For avid book readers, the worst thing after completing a great book is not knowing what to read next. That's when book recommendation apps can come to their rescue.
This app can include many features in addition to recommending books to users as per their taste. For example, the sale of new & second-hand books, a feature to keep track of their reading history, and audiobooks for people who love listening to books.
Key Players in Book Recommendation App Market:
12. Remote Healthcare App 
The mobile health app market is booming, expected to hit $149.3 billion by 2028. There are thousands of mHealth apps for both healthcare professionals and consumers on both Google Play and App Store.
Even a McKinsey study reveals that 76% of consumers are highly likely to go with telehealth services in the future. It is safe to say that this is the most perfect time to enter into the mHealth market for entrepreneurs interested in the healthcare sector.
Moreover, there is no shortage of startup app ideas in the healthcare industry.
You can build an application that allows patients to schedule consultations on-demand and connect with a doctor via a video chat or call. You can also add a feature that empowers patients to enter and maintain their health records within the app and share it with a doctor before scheduling a consultation.
You can go the extra mile by leveraging emerging technologies such as AI and Predictive Analytics within the app to help patients and medical experts keep a check on chronic conditions such as blood pressure, diabetes.
You can also launch an on-demand pharmacy delivery app that enables consumers to get the needed medicines whenever they want.
Key Players in Remote Healthcare App Market:
Doctor on Demand
Medicast
Practo
Also Read: Calm App Business and Revenue Model Explained
13. Virtual Shopping Assistant App
Virtual shopping assistants are on the rise and many brands like H&M and Sephora have already implemented them on their official websites and social media pages.
In fact, the intelligent virtual assistant market was worth $3,442 billion in 2019 and is anticipated to hit $44,255 million by 2027.
A virtual shopping assistant leverages next-gen technologies such as natural language processing and machine learning to facilitate interactions with online visitors or shoppers.
Typically, it can include a wide range of features including answering questions, providing order information and making new product recommendations.
You could also leverage AR technology to make a difference and enhance the shopping experience. Partner with a trusted IT startup services provider with expertise in such emerging technologies.
Even one study depicts that 46% of online shoppers would like to use a virtual assistant while shopping in online stores. You can connect with leading brands to launch their virtual shopping assistant app.
Key Players in Virtual Shopping Assistant App Market:
14. Travel Guide App
With more and more people ready to travel again after the lockdown due to the pandemic, building and launching a travel app with exciting features can indeed be one of the great startup app ideas.
There are already strong existing players in the market, so you should come up with something new to offer in addition to existing offerings.
However, this kind of app should help people pick travel destinations based on their interests and budget. It should also help find out the best things to do in the selected destination.
It should also let people book hotels, bus, train and flights. Other cool features that you can offer within the app are an option to let people share their experiences with others and budgeting.
Key Players in Travel Guide App Market:
15. FinTech App
FinTech is among the fastest-growing industries worldwide. A recent study reveals that the FinTech market was worth $127 billion in 2020 and is projected to hit $309.98 billion in 2022, growing at a CAGR of 24.8%.
FinTech has revolutionized customer service and traditional banks are turning to FinTech to provide the convenience of mobile apps to modern consumers.
In fact, a PWC study shows that 83% of financial institutions (insurance firms, investment managers and banks) were planning to collaborate with FinTech startups in the next 3 to 5 years.
So, without any doubt, investing in FinTech app development is indeed a smart move for startups. Like in the virtual healthcare sector, there is no shortage of startup app ideas in the FinTech ecosystem.
You can build digital payment apps like Stripe and Apple Pay, personal finance management apps like Mint or bill reminder apps like Due and Bills Monitor. You can also go with InsureTech apps that provide suitable insurance plans to consumers.
Or you can invest in RegTech app development. RegTech apps aid in resolving finance-associated regulatory issues. Such apps make use of technologies such as AI, machine learning and big data to gauge risks and compliance with regulations.
Key Players in FinTech App Market:
16. E-learning App
The global e-learning market is thriving, anticipated to clock $374.3 billion by 2026 from $144 billion in 2019, at a CAGR of 14.6%.
Today, not just people rely on e-learning platforms to develop new professional skills but many corporate organizations are using them for employee training. Thus, building an e-learning app is indeed one of the great startup app ideas to launch.
There are many old and new players in this vertical but Udemy is the name that comes to every mind when talking about e-learning.
After all, the Udemy business model that's based on a marketplace provides invaluable benefits to its each customer segment: learners and instructors.
Key Players in E-learning App Market:
17. E-commerce Marketplace App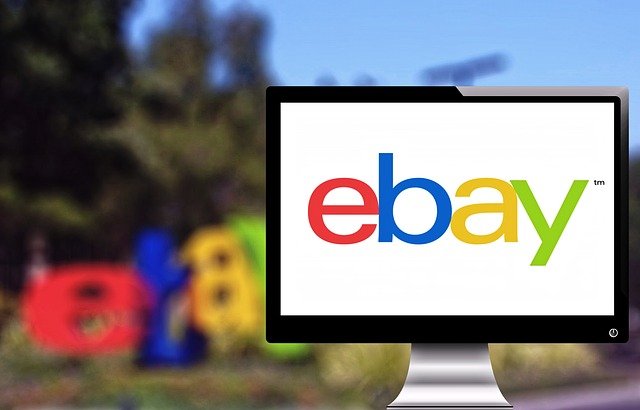 The profound success of several e-commerce platforms like Amazon and eBay is strong enough to invest in e-commerce app development for ambitious entrepreneurs.
Online shopping has become the new normal beyond just convenience. What's more? One study highlighted that 95% of all purchases will be via e-commerce by 2040. Thus, without a doubt, starting an e-commerce business is indeed a profitable business
To start things on the right foot, there are many strong key players in this industry you can look at and scrutinize. Out of all, the eBay business model is unique from all others.
eBay is the only e-commerce platform that facilitates an online auction on which buyers are allowed to bid the price for the product in addition to buying items at a fixed price.
Key Players in E-commerce Marketplace App Market:
18. Meditation App
Yoga and meditation have become an indispensable part of everyone's life to ensure good well-being and cope with regular stress in personal and professional lives. This, as a result, has escalated the demand for meditation and mindfulness apps.
The growth of meditation apps like Calm and Headscape gives further assurance that investing in meditation app development can be a lucrative business idea.
In fact, Calm is the #1 app for meditation, relaxation and sleep and it has bagged many awards including "the world's happiest app" by the Center for Humane Technology. Thus, you must take a peek at the Calm business model if you want to enter this industry.
How InfoStride Can Help You?
No matter whether you go with the on-demand business model, graphical restaurant reservation or language learning app idea, the success of the app is significantly dependent upon the expertise and experience of the mobile app development team you join hands with.
"Ideas are easy. Implementation is hard." – Guy Kawasaki, AllTop Co-founder
One of the leading offshore software development companies, InfoStride is at the forefront of developing a strong remote development team of the best app developers to cater to startups at every stage with growth-oriented app development solutions.
Have a look below at more reasons to choose us as your app development partner:
Pre-vetted tech experts: our multi-stage vetting process doesn't just analyze the technical capabilities of our developers but also their strong communication and collaboration skills to serve our worldwide clients.
15+ years of combined experience: our development team has extensive experience helping clients across different industry verticals launch apps with an MVP approach for faster time to market.
We offer flexible and affordable engagement models: you can hire a dedicated developer, build your app development team from scratch or simply outsource complete app development to us. Collaborate with us in the way that suits you the best.
Access to emerging technologies: with expertise in next-gen technologies like AI, ML, Blockchain, cloud computing or RPA, we can help integrate these technologies into your application for a competitive advantage.
HR, administrative & payroll support: if you decide to hire dedicated developers or a remote development team from us, we'll take care of every aspect associated with hiring offshore resources, which include infrastructure, onboarding, payroll and compliance.
Interested or want to learn more about our approach for startups? Schedule your free consultation session today to get started with your journey to become the next big thing in the market.
Conclusion
We hope that these startup app ideas help you get off the ground. Most of the aforementioned ideas may have already been implemented into already existing apps. Thus, our piece of advice is to carefully analyze existing key players to turn their strengths and weaknesses into business opportunities for your startup.
Do you know any other unique or innovative app idea for startups?
Let us know in the comments section below!
Some Hank-Picked Articles for You: