Today, the world is witnessing a remarkable transition from traditional and full-time employment to freelancing and independent contracting. This has resulted in significant growth of the gig economy.
In 2018, the global gig economy was worth $204 billion and it is projected to reach $455 billion in 2023 at a CAGR of 17.4%.
There are several key players in the gig economy landscape and TaskRabbit is one of them that connects freelancers with potential clients for home-related projects.
TaskRabbit has received funding of $37.7 to date and has tens of thousands of "Taskers" available to serve clients who are in need of help with simple tasks.
The unique set of benefits offered by the company to its users has made it one of the ultimate online marketplaces in the gig economy space to inspire entrepreneurs to build their own. With that, it becomes pivotal for them to delve into the TaskRabbit business model.
Table of Contents
⦁ What is TaskRabbit?
⦁ Key Stats & Facts About TaskRabbit
⦁ TaskRabbit's Customer Segments
⦁ Value Propositions Offered by TaskRabbit
⦁ Business Model Explained: How TaskRabbit Works?
⦁ Revenue Model Explained: How TaskRabbit Makes Money?
⦁ Interested in Building an App Like TaskRabbit?
Before you dig into its business and revenue model, have a look below at what TaskRabbit is all about and some of the key facts about it.
What is TaskRabbit?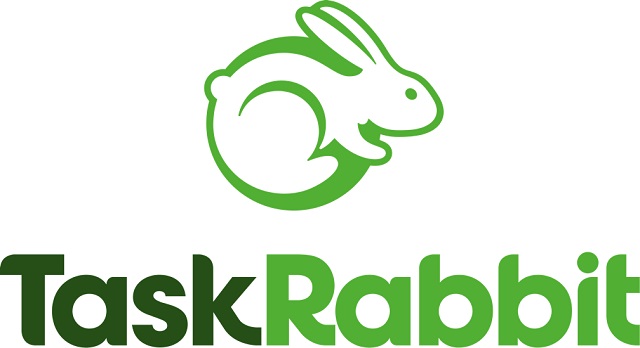 TaskRabbit is a two-sided online marketplace that strives to connect "TaskPosters" – people who need immediate help with essential tasks and errands (such as cleaning, home repairs, mounting) with local "Taskers" – who have the requisite skills to do the listed task.
Founded by Leah Busque in 2008 and acquired by IKEA in 2017, TaskRabbit is available in over 70 metropolitan areas across 6 countries including the USA, UK, Canada, Germany, France and Spain.
Being a leading same-day service marketplace with a mission "to make everyday life easier for everyday people", it provides services across more than 45 categories.
Key Stats & Facts About TaskRabbit
⦁ Year of Foundation: 2008
⦁ Founders: Leah Busque
⦁ Parent Company: IKEA
⦁ Headquarters: San Francisco, California, U.S.
⦁ Industry: E-commerce (online marketplace)
⦁ Number of Funding Rounds: 7 (As Per TaskRabbit's Crunchbase Profile)
⦁ Total Funding Amount: $37.7M
⦁ No. of Lead Investors: 3
⦁ Number of Acquisitions: 2
TaskRabbit's Customer Segments
TaskRabbit has two key customer segments: TaskPosters and Taskers.
TaskPosters
⦁ People who want help with simple tasks and errands such as home cleaning
⦁ Those who are short on time and always on the go
⦁ Elderly or crippled people who can't perform their own errands
Taskers
⦁ People who want to earn extra money or build a full-time business
⦁ Those are unemployed and underemployed
⦁ People looking for temporary jobs with a flexible schedule
Value Propositions Offered by TaskRabbit
TaskRabbit has completed 4+ million tasks for 1.5+ million people to date. Now, let's have a look below at the unique value propositions it offers to its customer segments.
For TaskPosters
⦁ Same-day assistance to perform a wide range of everyday tasks and errands
⦁ Access to vetted and skilled local Taskers to save time
⦁ An option to choose a Tasker on the basis of reviews and pricing
⦁ A feature to chat with a Tasker via the app
⦁ Support via chat, email and phone
⦁ Insurance (up to $1,000,000 for every task)
⦁ Cash-free payment
For Taskers
⦁ Local employment opportunities
⦁ Flexible work schedule
⦁ An ability to set your own rates
⦁ Instant access to wages after the task completion
⦁ Assistance for marketing to grow your business
Business Model Explained: How TaskRabbit Works?
TaskRabbit works on a peer-to-peer (P2P) business model that provides a platform to connect TaskPosters with reliable and trusted Taskers from their local area who can perform everyday essential errands quickly.
So, how does TaskRabbit really work? Let's explore in detail:
A TaskPoster who needs help with everyday essential errands can post a job on the platform to get started. After a TaskPoster selects from a list of categories and gives the task details, TaskRabbit provides him with a list of available Taskers in his area.
A TaskPoster can select the one from a list of reviewed and rated Taskers who are available in his area to get the mentioned job done. On the other hand, a Tasker can also either accept or deny the job as per this availability and convenience.
As soon as TaskPoster is matched with the Tasker, he can chat with his assigned Tasker via the app to provide more details about the task.
Once the job is completed by the Tasker, the app processes the payment. A TaskPoster can review and rate the service. Also, the TaskPoster, though optional, can also tip the Tasker after the completion of the task.
To make things easier for both TaskPosters and Taskers, TaskRabbit has a dedicated app available on the Google Play Store and App Store for both of them.
Revenue Model Explained: How TaskRabbit Makes Money?
TaskRabbit has a revenue model that entails following two primary strategies to yield revenue.
1. Commission-based Revenue Model
TaskRabbit cuts a commission (service fee) for every booking made via the platform.
The service fee charged by TaskRabbit is 15% of the overall price clients pay for the task completion, exempting any reimbursements made to the Tasker – Taskers retain 100% of any reimbursements.
"When you book a task, you choose a Tasker based on their skills, reviews and hourly rate. The hourly rate you see is inclusive of the payment for your Tasker and the 15% TaskRabbit service fee. Your Tasker sees the price that you pay, as well as the exact hourly rate they will earn." – TaskRabbit
2. Fee-for-service Revenue Model
TaskRabbit has a fee-for-service revenue model that brings money to the table in the two following ways.
2.1 Trust and Support Fees
In addition to the service fee, TaskRabbit also cut a Trust and Support fee from users. These fees are applied to every booking made via the platform.
According to TaskRabbit, Trust and Support fees are intended to support 4 aspects: its Happiness Pledge, operational & safety measures for protecting users, investment in our customer support team and tools, team training & channels for task completion.
A Trust and Support fee is around 7.5% of the overall price and added to each invoice.
2.2 Registration Fees
TaskRabbit takes a non-refundable $25 registration fee from every person who signs up on the platform to become a tasker. This also adds to the revenue of TaskRabbit.
Interested in Building an App Like TaskRabbit?
As soon as you decide to build a TaskRabbit-like app, the next important step is to engage with a development partner who can bring your vision into reality.
It's no secret that finding and retaining tech talent has become the biggest challenge for startups and companies today. If you're one of them, we at InfoStride are here to help you with our dedicated developers for hire on an hourly, monthly or project basis.
Whether you need a solo tech expert or want to build a full-scale development team to build an on-demand service marketplace like TaskRabbit, you can count on InfoStride.
⦁ Save on recruitment costs: Our engineering team features only pre-vetted tech specialists – which means you don't have to invest your resources in finding potential candidates for your dream project.
⦁ Administrative support: We assure no burden on you by handling every post-hiring responsibility as well – from onboarding & infrastructure set up to payroll and compliance for your hired experts.
⦁ Time-zone aligned experts: We can onboard developers who will work in your time zone for seamless remote collaboration.
Interested? Share your requirements below and we'll get back to you with perfectly-matched experts for your project.
Conclusion
In this post, we discussed a peer-to-peer business model of TaskRabbit and how it generates revenue.
Looking at the growing state of TaskRabbit, it wouldn't be wrong to say that investing in an on-demand service marketplace app development like TaskRabbit is a smart move for entrepreneurs and startups.
For that, you must join hands with skilled developers to bring your project to fruition.