Originally started its journey as a ride-hailing service like Uber, Grab has now evolved to become Southeast Asia's leading super app that offers a wide range of different products and services under one umbrella.
Today, Grab is Southeast Asia's first decacorn with a valuation of more than $10 billion.
Thus, it makes sense why entrepreneurs and business owners looking forward to launching their own super app find Grab an inspiration to get off the ground.
With that, here's a complete guide on the business and revenue model of Grab. Read on to learn what Grab is all about, how it works and brings money to the table.
What is Grab?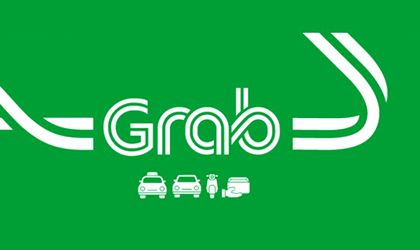 Founded by Anthony Tan and Tan Hooi Ling in 2012, Grab is a super app offering many services ranging from ride-hailing and food delivery to financial services via its mobile app available on both Apple App Store and Google Play Store.
Currently, it has a presence across eight countries, which include Singapore, Indonesia, Myanmar, Malaysia, Cambodia, Philippines, Thailand and Vietnam.
Key Stats and Facts About Grab
Year of Foundation: 2012
Founders: Anthony Tan and Tan Hooi Ling
Headquarters: Singapore
Industry: Transportation, Food Delivery, Ride-Hailing
Number of Funding Rounds: 35 (As Per eBay's Crunchbase Profile)
Total Funding Amount: $15.5B
No. of Lead Investors: 7
Number of Acquisitions: 5
Grab Story: Its Journey to Become Southeast Asia's Leading Super App
It was all started when Anthony Tan came up with the idea of building a taxi-booking app in Southeast Asia while studying at Harvard Business School. At that time, the taxi industry in Malaysia had a bad reputation, especially in terms of women's safety.
In 2012 together with fellow Harvard student Tan Hooi Ling, Ten introduced the "My Teksi" app in Malaysia to make taxi rides safer. The app received a grant of $25,000 from Harvard Business School and Tan's personal capital.
Within a short span of time, the service that started in 2012 quickly expanded its operations into other countries and rebranded as GrabTaxi and then as a Grab we all know today.
As of the first quarter of 2021, Grab is reported to clock over 214 million app downloads and presence across 400 cities.
Also Read: How to Create an App like InstaShop?
Business Model Explained: How Grab Works?
Grab business model operates on the concept of a super app that first gained immense popularity in China with WeChat.
Supper apps eliminate the need to have multiple apps by providing a variety of products and services via a single interface. Similarly, Grab enables its users to access all the offered services and products via its single mobile interface.
At present, Grab offers the following products and services:
GrabRides: A ride-hailing service that lets users book a ride on-demand. It enables users to choose from a range of transport modes – from cars to motorbikes to buses.
GrabFood: A food delivery service that enables users to order meals from their favorite restaurant.


GrabMart: It enables users to order groceries online and get them delivered at their doorsteps within an hour or at a specific time.


GrabPay: A digital wallet that enables users to make in-store transactions.


GrabExpress: A on-demand package delivery service that's fast and affordable.
In addition to these, there are many other services offered by Grab. You can check out its official website to have a glance at all its service and product lines.
Revenue Model Explained: How Grab Earns Money?
Grab has a wide range of service lines via the same platform in Southeast Asia and it relies on the following primary revenue models to generate money.
1. Commission-Based Revenue Model
As mentioned earlier, Grab offers many services to consumers and it earns money by deducting a percentage from the total fee of the service offered.
According to Grab, it deducts a maximum of 20% from the overall fee at the end of every ride. When it comes to GrabFood which allows users to order meals from nearby restaurants, it makes money by taking a cut from restaurants, which is called a service fee (between 25% – 30%).
2. Advertising-Based Revenue Model
Grab has an enterprise product called GrabAds that empowers businesses to connect with millions by advertising their services and products online and offline.
As per Grab's official website, more than 60% of users transact every time they use the app. Thus, it can benefit advertisers to easily connect with a targeted audience. In addition to that, Grab has partnered with many advertisers such as Apple, Nike, Coca-Cola and more in the past.
According to a recent study, Grab could generate more than $245 million in ad-based revenue annually via its GrabAds business.
Interested in Building an App Like Grab?
At InfoStride, we have a strong team of designers and developers who are at the forefront of building apps like Grab that are based on an on-demand business model. With a full-scale development team, we can extend end-to-end support from strategic design thinking to app launch.
You can hire a single developer or assemble a dedicated remote team of tech specialists from us with the following advantages:
Recruitment savings: Get access to already vetted developers and save your time and money in sourcing skilled talent for your project.


No infrastructure investment: Your hired resources will work from our state-of-the-art development facility to complete assigned tasks with a faster turnaround.
Administrative support: We provide fully managed developers, meaning we take on the responsibility of onboarding, payroll and compliance on your behalf for your remote developers.


Flexible cooperation models: We have various engagement models in place to help you engage with us as your project demands.
Interested? Share your requirements with us and get started today!
Conclusion
The first step towards building an app like Grab is going deeper into its business and revenue model.
Grab that works on a super app business model to meet almost any everyday need of a customer makes use of various means to earn money from driver and restaurant commissions to an advertisement.
Explore more Business models of other Startups