While many industries have been negatively affected by the global pandemic, mobile gaming is one of the industries that have witnessed a boom during the global crisis. More people than ever before are turning to mobile games with the feature of social networking for entertainment.
The mobile gaming market was valued at $98 Billion in 2020 and it is anticipated to hit $272 billion by 2030, at a CAGR of 11%.
Looking at the intensifying growth of the mobile gaming industry and huge engagement from users, it would not be wrong to say that investing in mobile game app development with in-demand features such as built-in chat is a golden opportunity for entrepreneurs.
In this article, we're going to help aspiring entrepreneurs looking forward to stepping into this billion-dollar industry explore the most popular mobile gaming chat apps to model.
Also Read: Trending Startup App Ideas You Can Launch
Top 5 Gaming Chat Apps Explained (Revenue Model, No. of Downloads & More)
Gaming apps with in-game chat functionality appeal to people as they empower them to have real-time communication with other gamers without stepping out of the game. Down below are the top 5 gaming chat apps that are climbing the charts right now.
1. Facebook Gaming Chat App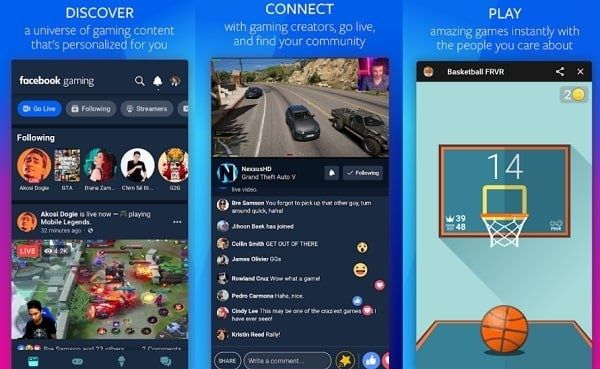 Launched: April 2022
Number of Downloads: 10,000,000+
Revenue Model: No-ads model
Witnessing the growing excitement of gaming chat apps among people for social interaction, the social media giant Facebook seized this opportunity by launching its own gaming app known as Facebook Gaming in April 2020.
"Investing in gaming, in general, has become a priority for us because we see gaming as a form of entertainment that really connects people. It's entertainment that's not just a form of passive consumption but entertainment that is interactive and brings people together," – Fidji Simo, Facebook executive in an interview with The New York Times.
Facebook Gaming is aimed at people who want immediate access to exciting games for participation such as Water Slide, join groups or start their own gaming groups and live-stream their gaming content with the Go Live feature.
At present, the app works on a no-ads model. Facebook is relying on "stars" (virtual currency) for making money. In other words, the app makes money via generous commissions when watchers send Facebook gaming stars to streaming content from other users.
2. Ludo King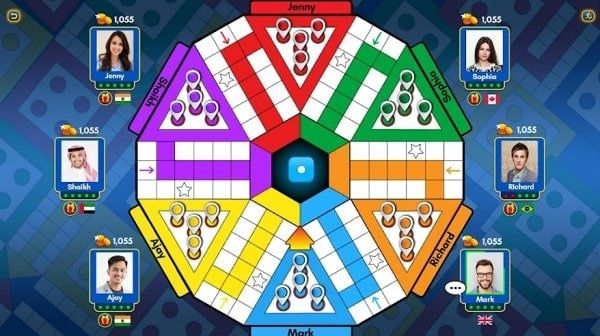 Launched: February 2016
Number of Downloads: 500,000,000+
Revenue Model: Advertising & In-App Purchase Model
Both Google Play Store and Apple App Store are populated with countless Ludo games but no one can hold a candle to Ludo King. Developed by an Indian gaming company called Gametion Technologies, Ludo King enjoyed the global limelight during the lockdown period.
Gametion technologies clocked revenue of $20 Million in 2020 and Ludo King provided the maximum revenue to the company.
Amazingly, the app has been downloaded by people worldwide over 100 million times and secured the top charts for Ludo games within 3 to 4 months of its launch on Google Play Store. The app has kept users hooked with its embedded gamification.
This multiplayer Ludo game that supports both offline and online models now enable its users to communicate via text as well as voice chat.
Earlier, the primary source of revenue for the app was through the advertising model. A few years later, the company also included an In-app purchase revenue model. The ratio of advertising and in-app purchase revenue model was 80%-20% respectively earlier. But the company made strategic changes in the game and changed the ratio to 60%-40%.
Moreover, 50% of the revenue comes from India and the rest half comes from western countries including the UK, US, Indonesia and among others.
3. PUBG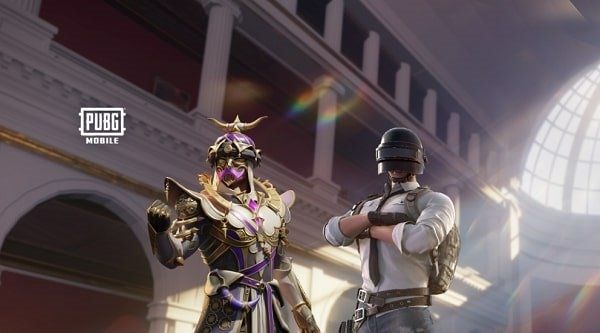 Launched: February 2018
Number of Downloads: 730 Million
Revenue Model: In-app purchases, sponsorship and more
Though PUBG needs no introduction, it is the most-played battle royal game wherein 100 players plummet on an island and after then players have to loot essential things and battle for survival.
The app enables voice chat functionality by default to make it easy for players to interact with each other using their device's microphone. In addition to the voice chat feature, the app also offers a text chat feature to its players.
According to Sensor Tower, PUBG Mobile was the highest-grossing mobile game worldwide in 2020, generating over $226 million in revenue and downloaded more than 730 million times.
PUBG Mobile boasts multiple revenue sources to make money, which includes:
In-app purchases
Tournament hosting
Sponsorship marketing for brands
Promotions and collaborations
Affiliate marketing
Also Read: Online Marketplace Ideas for Entrepreneurs
4. Fortnite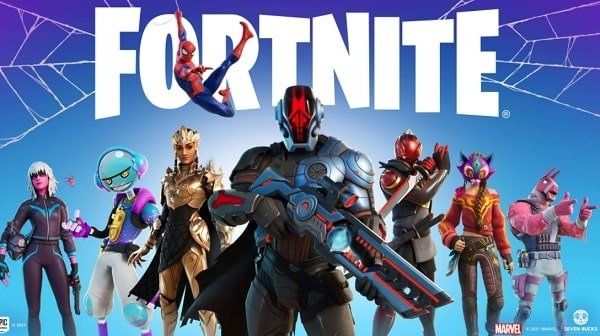 Launched: July 2017
Number of Downloads: + 73 Million
Revenue Model: In-app purchases, in-game currency and battle pass
Fortnite is another most popular battle royale game. Like PUBG, it is a multi-gaming platform wherein up to 100 players battle to be the last person standing. It also facilitates the video chat functionality to communicate with other players.
As per the findings by Sensor Tower, just after 2 years of its release, the mobile version of Fortnite clocked revenue of a whopping $1 billion, with the majority of the revenue generated from Apple's App Store.
Though it works on a free-to-play business model, the app requests money to take a player's game experience to the next level. That way, the app makes money. Below are revenue-generating strategies adopted by Fortnite:
In-App Purchases
Battle Pass
In-Game Currency
5. Call Of Duty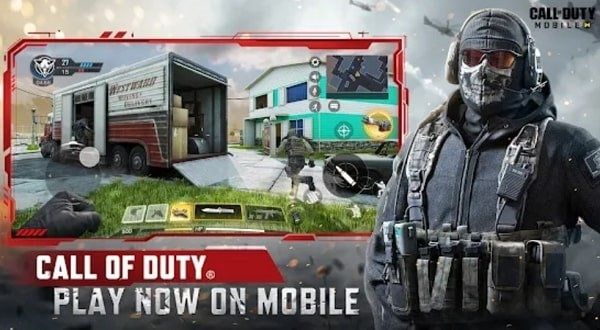 Launched: October 2019
Number of Downloads: +500 Million
Revenue Model: Micro-transactions called COD points
Developed by TiMi Studios, Call of Duty Mobile is also a free-to-play multiplayer game with text and voice chat functionality exclusively for Android and iOS users. It managed to clock over 100 million downloads worldwide in just the first two months after launch.
It works on a freemium business model, coupled with micro-transactions called COD points (a premium in-game currency) that plays a role in generating app revenue.
Interested in Game Chat App Development?
You need a strong tech partner to transform your game chat app vision into a ready-to-launch product. That's when InfoStride strives to help entrepreneurs, startups or businesses like you by giving you access to highly skilled developers with expertise in game chat app development.
With us, you can either hire a single resource or assemble a full-scale dedicated remote development team of designers, developers, testers and others.
With various affordable engagement models to choose from to hire developers from us, we also assure the below perks of working with us:
Administrative support from onboarding to payroll for your hired resources


Time-zone aligned developers with scaling up or down as and when needed
State-of-the-art development facility to fasten time to market


We can deliver end-to-end product development support from concept to deployment and support


Complete control over the developers, just like your in-house team
If we've piqued your interest, reach out to us with your requirements.
Conclusion 
The lockdown period has been a boon for the mobile gaming industry and on top of that, studies are showing the market for mobile gaming chat apps is getting bigger each day.
For aspiring entrepreneurs and startups, it means they can capitalize on this opportunity by launching a similar app like the aforementioned ones such as Ludo King and Call of Duty.