Started as a simple blogging platform, WordPress has evolved into the world's most popular and full-fledged content management system.
Today, WordPress rules the CMS market with a 65% market share. It is not only used by bloggers but e-commerce businesses, celebrities, big brands and leading news organizations heavily rely on it.
WordPress encompasses an extensive library of plugins and themes that make it an ideal choice to build almost any kind of website.
In this post, we're going to take a peek at some of the most popular websites that are powered by WordPress. But before we get to that, let's first comprehend what makes WordPress so popular across the world.
WordPress: What Makes It the World's Most Popular CMS?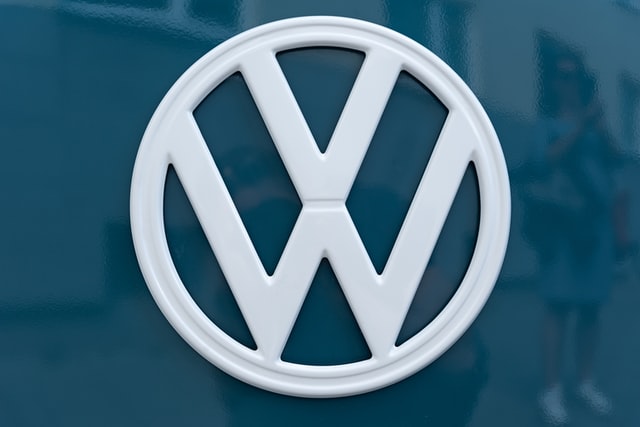 A multi-purpose content management system WordPress powers 14.7% of the top websites on the planet. This list entails names of the world's most sought-after brands and magazines like Sony Music, TIME and Vogue.
So, who do the big name brands and companies use WordPress? Below are some of the reasons behind the move:
⦁ It's easy to use: Unlike other CMS platforms out there, WordPress doesn't require prior knowledge in coding or web development. Even a non-tech-savvy person can set up a site using WordPress with no hassle.
⦁ It's free & open-source: WordPress is a 100% free and open-source content management system that you can download, use and customize the way you want and it lets you do without costing you a penny. You just need to pay for domain registration and web hosting. Thus, it makes WordPress an ideal choice for tech-savvy people and developers as well.
⦁ An extensive library of themes and plugins: WordPress comes with 59,626 plugins and tens of thousands of free and premium themes that allow maximum customization and make it ideal for all sorts of websites.
⦁ You own your data: With WordPress, you will have complete ownership and control over your data – your website, your data and your content.
⦁ A strong and active community: WordPress boasts a supportive community with lots of blogs, articles, tutorials, videos and documentation available online as well as real people who are already ready to extend a helping hand via online community forums.
There are many other invaluable features of WordPress that make it the most popular CMS out there such as SEO-friendly and multi-language support.
Taking into account what WordPress as a website builder and content management system has to offer, it wouldn't be wrong to say that it can help you build an amazing website that enhances your bottom line.
If you're still torn as to whether to rely on WordPress or not to launch your website or blog, have a look below at some of the prominent websites built with WordPress.
Top Websites Built with WordPress
As of now, there are 30,462,105 websites powered by WordPress as per BuiltWith Technology Lookup. It includes leading brands like Sony Music, TIME Magazine and Wired.
Without further ado, let's now delve into the top 10 sites powered by WordPress.
1. TIME Magazine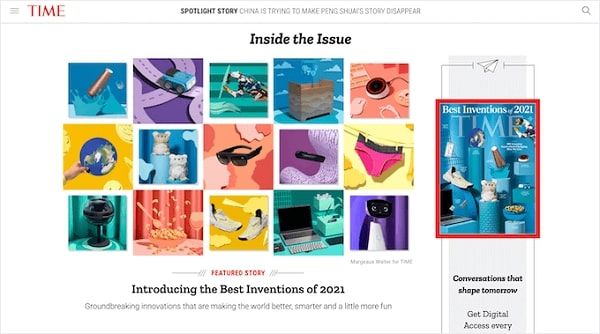 First on our list of the most popular websites built with WordPress is Time Magazine.
It's one of the oldest American news websites and magazines that covers the latest news related to technology, entertainment, economy, business and other verticals.
Every week, Time Magazine draws more than 20 million subscribers from all over the world for award-winning exclusive coverage.
If you're wondering why Time Magazine chooses WordPress, check out what the company has to say in its own words:
"Almost all of our new Web content is now created on WordPress. We have developed a responsive theme that we can use to easily launch a new section of our website and quickly start creating content." – According to Time Magazine.
2. Sony Music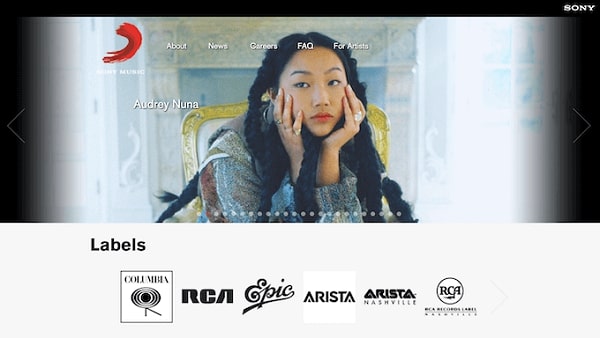 Named as one of the web's top 10 entertainment music destinations, Sony Music's website is powered by WordPress.
Sony Music is a global recorded music company with a network of local artists and international superstars that attracts over 33 million monthly visits.
"This rise in traffic reflects Sony Music's ongoing focus on building Web destinations that offer clean and easy navigation, compelling user experiences that connect fans and artists, and innovative direct-to-consumer features." – Sony Music.
3. TechCrunch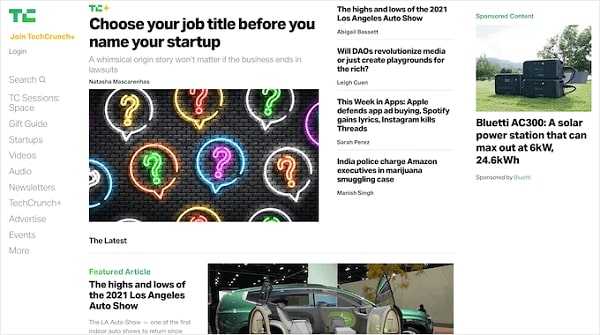 TechCrunch, a leading American online newspaper that emphasizes news related to the technology and startup ecosystem, is another great example of websites built with WordPress.
It was founded in 2005 by partners of Archimedes Ventures, Keith Teare and Michael Arrington and was acquired by AOL for $25 million in 2010.
According to Similarweb, TechCrunch draws more than 10 million visitors monthly.
4. TED Blog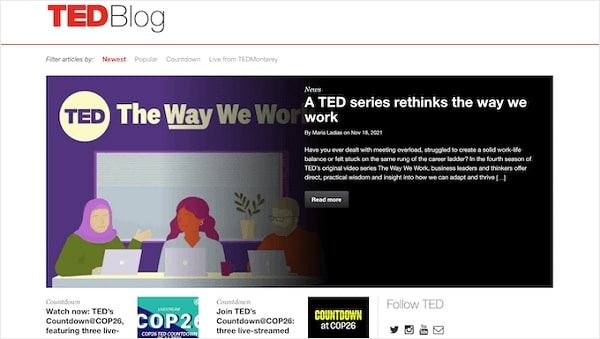 TED is a non-profit organization committed to spreading ideas typically in the form of precise yet powerful talks related to almost every topic – from science to global issues – in over 100 languages.
The TED Blog that covers prominent TED talks and conferences in written form is powered by WordPress.
5. Vogue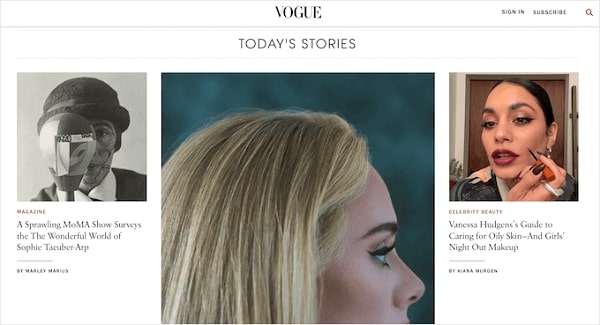 Commenced as a weekly newspaper in 1892, Vogue has evolved into one of the most well-known online fashion and lifestyle magazines on the planet. It focuses on topics such as beauty, fashion, culture, living and the runway.
Powered by WordPress, Vogue attracts over 10 million visitors monthly.
6. Yelp Blog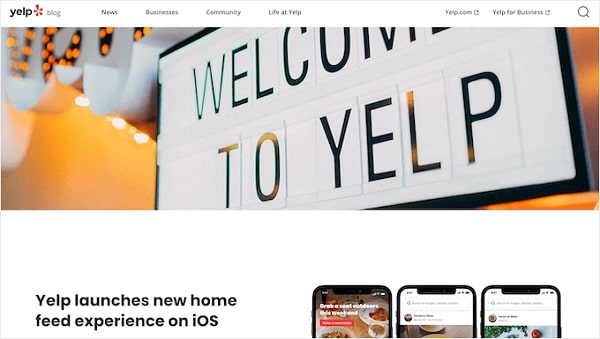 Whether it's about finding the best restaurant or cafe in the town, Yelp comes to the rescue.
Launched in 2004, Yelp is a famous online directory for exploring local businesses ranging from restaurants and bars to salons and gas stations.
The Yelp Blog covers invaluable resources for both consumers and businesses is also powered by WordPress.
7. Microsoft News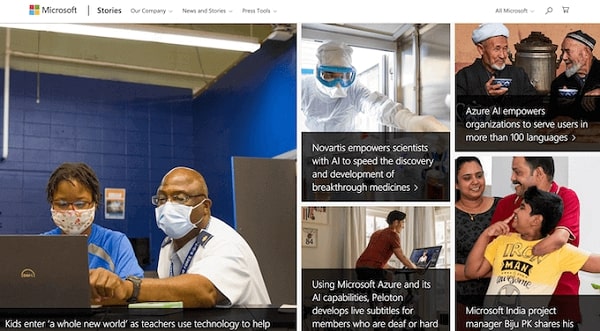 Microsoft, the world's leading technology giant, is also using WordPress.
It migrated many of its blogs to WordPress and which includes Microsoft News which covers the latest on Microsoft and technology.
8. Snoop Dogg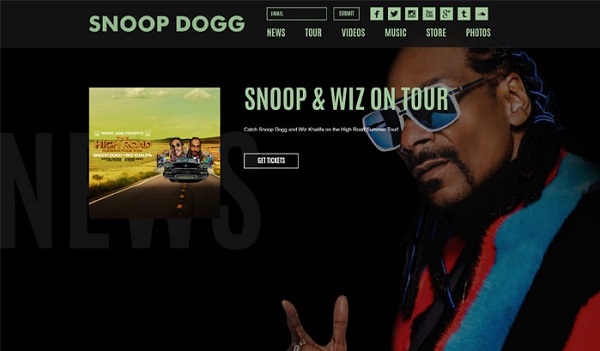 Snoop Dogg, one of the world's most popular and richest rappers, is also running its official website using WordPress. The website covers recent news, film catalog, music catalog, campaigns and much more related to Snoop Dogg.
It is the perfect example for celebrities who want to build a similar website.
9. Flickr Blog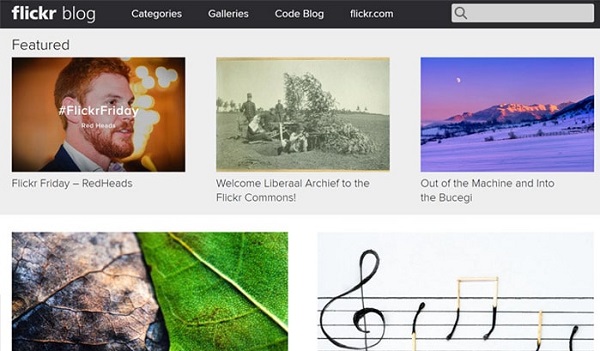 Flickr is an American image- and video hosting platform that has two primary goals. Firstly, it strives to help people make their images accessible to others. Secondly, it empowers news means of organizing images and video.
The Flickr Blog featuring a clean interface and 2-column blog layout is one of the websites built with WordPress.
10. WIRED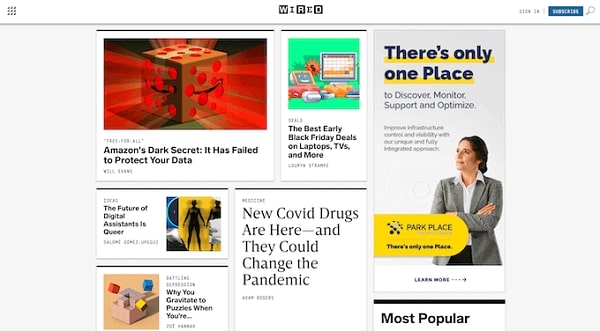 Wired is one of the oldest running American magazines accessible in both online and print editions. Its online presence is powered by WordPress. The magazine emphasizes how emerging tech influences culture, politics and the economy.
Thus, it attracts people who have a keen interest in technology and its impact on cultures. According to Similarweb, it draws over 15 million visitors monthly.
11. Etsy Journal
Next on our list of renowned websites built using WordPress is Etsy Journal.
It is the blog for the world-renowned marketplace Etsy. The Etsy Journal, powered by WordPress, is the place to discover unique ideas and inspiration for creatives.
12. PlayStation Blog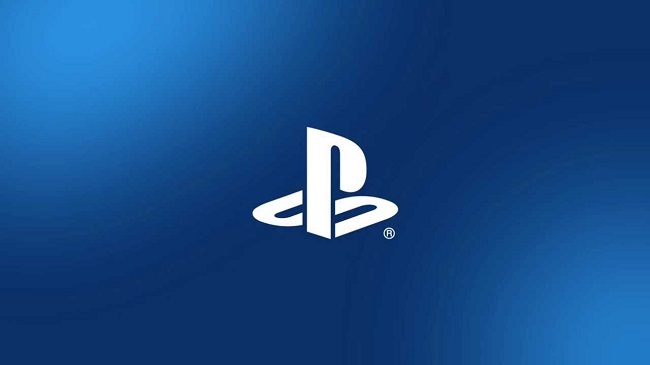 PlayStation is a renowned video game brand by Sony Interactive Entertainment, a subsidiary of Sony Corporation. The PlayStation Blog that shares tips, insider news, game releases and so much more is also powered by WordPress.
13. Usain Bolt
Usain Bolt, the fastest man on the planet, uses WordPress to power his personal website. The site features a full-screen slider followed by the latest updates, giving an insight into his most recent athletic achievements.
14. Angry Birds
A well-known video game franchise developed and owned by Rovio Entertainment, Angry Birds is also one of the notable websites built with WordPress. Today, it is one of most downloaded mobile games and most-played mobile games.
Its website that enables people to watch videos, download games and so much more is built on none other than WordPress.
15. Mozilla Blog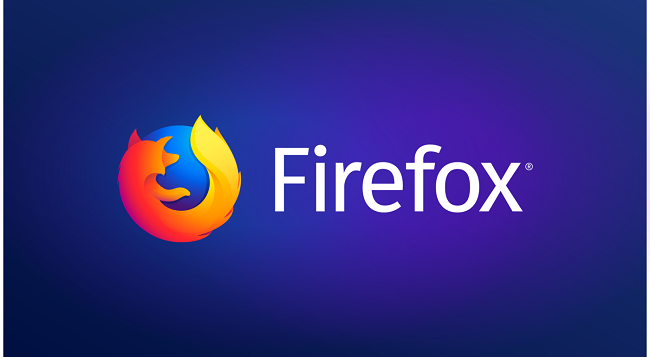 Mozilla needs no introduction. It is amongst the most popular web browsers on the planet.
Mozilla also uses WordPress to run their blog that aims to help people discover and connect with the world by sharing the latest updates, news and stories associated with the web.
16. The Harvard Gazette
The Harvard Gazette is Harvard University's official news platform.
It also uses WordPress to highlight discovery and innovation in teaching, science, learning and much more.
17. The Next Web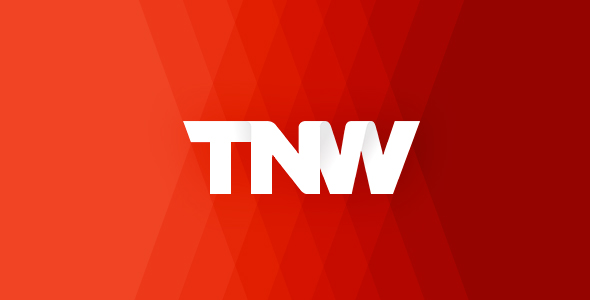 The Next Web, built on WordPress, is a well-known technology and news platform that covers articles on subjects such as startups, Artificial Intelligence, gadgets & apps, crypto & fintech, EVs & mobility, careers in technology and so much more.
18. Boing Boing
Boing Boing that attracts over 4.9 million visitors monthly from all over the world is also powered by WordPress. The website covers a wide range of subjects such as technology, science, gadgets, futurism, politics and so much more.
19. thisisFINLAND
The thisisFINLAND website is a place for people interested in finding out about what's happening in Finland. The website uses WordPress to share about culture, arts, business, innovation, society and much more.
20. 9to5Mac
9to5Mac is a high-traffic website that draws over 12.3 million visitors monthly globally.
The platform built on WordPress is intended for Apple enthusiasts. It highlights reviews, rumors and the latest news related to Apple products and apps.
Hire WordPress Developers to Build a Customer-Centric Website
WordPress comes with tens of thousands of templates and plugins to get off the ground.
But, to stand out from the crowd and customize your WordPress-based website as per the user's expectations, you need a helping hand of an expert WordPress developer.
38.5% of web designers believe that the top reason visitors leave a website is due to outdated design. And only a professional WordPress developer can help you build a competitive design for your website.
Most importantly, a skilled WordPress developer can help you bring the exact vision you have for your website to life.
At InfoStride, we provide vetted WordPress developers for hire to companies ranging from startups to enterprise-level clients.
Whether it's about new theme development, theme customization, custom WordPress website development or API integration and customization, you can count on our WordPress developers for a faster turnaround.
Why Hire WordPress Developers from InfoStride?
If you wonder what you can expect while hiring WordPress developers from InfoStride, have a look below:
⦁ Significant recruitment savings: Get access to pre-screened WordPress experts – save yourself from investing your time and resources in sourcing the best talent for your project.
⦁ No infrastructure investment: We provide you with WordPress developers who are already fully equipped with a development facility to start your project as soon as it is assigned.
⦁ No Administrative hassle on you: From onboarding to payroll and compliance, we manage everything to help you stay focused on core competencies.
⦁ Flexible engagement models: Engage with us as your project and budget demands – hire a solo WordPress developer or more on an hourly, monthly or project basis.
Interested? Share your requirements with us to get started today!
Conclusion:
Every day, more than 500 websites are built using WordPress.
Whether it's about building a business website, e-commerce website, blog, or online magazine, WordPress is being preferred for building all kinds of websites.
It is not just a wise choice for small businesses but even enterprise-level organizations. And our aforementioned list of the world's most prevalent websites built with WordPress is strong validation to that.
If WordPress has worked for these leading brands, then it will indeed do wonders for you as well. All you need is a skilled WordPress developer at your side.
From customizing your website to improving its functionality, a WordPress developer can help you deliver a unique experience to your target customers.
Few hand Picked articles for you