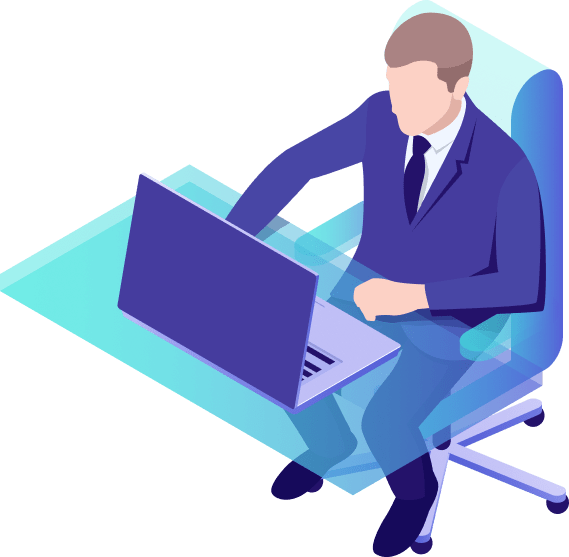 Build Your Team with Dedicated Indian Developers for Hire
Whether you're a startup ready to scale or a mature company needed to extend its tech expertise, we can connect you with pre-vetted remote Indian developers who are excellent at English Speaking. With InfoStride, you will get to work with agile tech experts under your complete control, just like your core in-house team. We extend our complete onboarding, administrative, project, infrastructure, payroll and compliance support to empower you to fully focus on the core business.
Our Indian Developers Expertise
We help you hire Indian developers at a fraction of the cost and time for your distinct needs. Whether you need help with complete web development, mobile app development or a certain phase of your project, we can onboard tech experts that match your requirement.
Why Hire Indian Developers from InfoStride?
As one of the global leading software development companies, InfoStride has carefully built a strong team of 200+ top-grade offshore Indian developers for hire with ease of operations.

Expert-Vetted Developers
Access a pre-vetted pool of remote Indian developers who have gone through our multi-stage vetting procedure that focuses on hiring developers with strong technical and communication acumen.

Confidentiality With NDA
We adhere to stringent NDA contracts to keep our client's data confidential and secure. We even follow the ISO/IEC 27000 standards for data management. Our Indian software developers and engineers are also covered under the same.

On-Demand Scalability
As project requirements change, we understand the urgent need for resource management. Thus, we ensure quick ramping up or down your software engineering team size with complete administrative support.

Flexibility in Time Zones
We operate 24/7 serving worldwide clients with different time zones. Thus, we can onboard Indian developers who will work on your projects as per the time zone of your region. Engage with your remote developers in India effectively.
Hire Indian Developers in 4 Easy Steps
Hire an individual or build a dedicated team of Indian developers. Just tell us your requirements and get the best-fit offshore tech experts to bring your projects to fruition.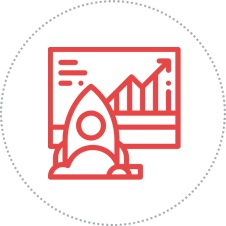 Requirement Analysis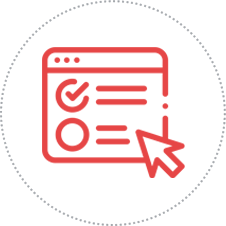 Developer Shortlisting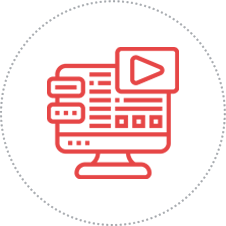 Talent Selection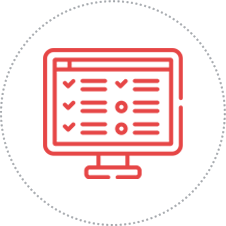 Project Kickoff
Hire Indian Developers with our Flexible Engagement Models
We offer various engagement models to meet diverse business needs cost-effectively, delivering the talent with expertise your project needs with zero overhead.
Frequently Asked Questions
Have a look below at the most common questions that our clients often ask us about hiring Indian developers. If you still have any concerns, reach out to us directly.
Below are some of the reasons to work with InfoStride's developers for your dream projects:
⦁ Access vetted, trained and mature Indian developers
⦁ End-to-end development services under one roof
⦁ Expertise in MVP app development
⦁ No infrastructure investment
⦁ Flexibility and scalability on demand
⦁ Flexible and affordable cooperation models
⦁ High employee retention rate
⦁ Quick replacement if needed
⦁ Access to latest technologies
It varies due to several factors influencing the cost such as project size, the experience of a developer, engagement model, the tech stack used and among others. To get a precise estimate, get in touch with us today.
You can relish the following benefits when you outsource and hire Indian developers:
⦁ Access a vast talent pool of highly skilled developers
⦁ Significant cost-saving benefits
⦁ International Collaboration
⦁ Ease of communication
⦁ Access to new technologies
To learn more in detail, check out our comprehensive post on
outsourcing to India
.
We ensure complete control over the hired resources. So, you can monitor the performance of the hired Indian developers with the preferred project management tools.
For every project we undertake under our belt, we sign an NDA and stick to it till the end. Therefore, your intellectual property rights are completely safe with us.
Let's Connect
Founded in 2014, InfoStride is a certified M/WBE firm headquartered in San Jose, California with an offshore software development facility in India, providing a pre-vetted pool of highly skilled software developers, designers and testers across every tech stack and time zone to startups, SMBs and enterprises worldwide. Partner with us and build amazing agile development teams on demand.
Phone: +1-415-360-1703
Email: reachus@infostride.com