Today, businesses give high preference to the hybrid mobile app development approach over the native app development approach. After all, the former significantly reduces the development cost and time.
Since its inception, Ionic has become a go-to hybrid app development framework for companies to develop apps for all major platforms using a single codebase.
This post will highlight some of the prominent apps built with Ionic. Before we get to that, let's first have a quick overview of the Ionic framework and its market usage.
What is Ionic?
Developed by Drifty Co. in 2013, Ionic is an open-source UI toolkit for developing hybrid cross-platform mobile applications.
It leverages top web technologies such as HTML, CSS, JavaScript, Angular, React and Vue to engineer high-quality and performant Android, iOS, desktop and native-app-like progressive web apps (PWAs).
A Quick Glimpse at the Market Usage of Ionic
Ionic has gained massive adoption worldwide and below mentioned numbers are proof of it:

Why do Companies Use the Ionic Framework?
Here are some of the key highlights and advantages of Ionic that make it an ideal choice for hybrid app development:
A single codebase for major platforms
Ionic empowers web developers to engineer applications for all major app stores and the mobile web using a single codebase.
Building and maintaining just one codebase for all of your platforms means there is no need to hire native iOS and Android developers. It also ensures faster time to market and ease of maintenance.
Compared to other hybrid app development frameworks such as Flutter and React Native, Ionic is easier to learn. It is due to the fact that Ionic makes use of common web technologies such as HTML/CSS, JavaScript and Angular that web developers are already familiar with.
As mentioned above, more than five million apps have been built by developers using the Ionic framework and the number is just growing day by day. Thus, if you get stuck with any issue, you'll be able to find help and answer to any question with ease.
Top 5 Apps Built with Ionic
Without further ado, let's now take a look at some of the amazing apps powered by the Ionic framework: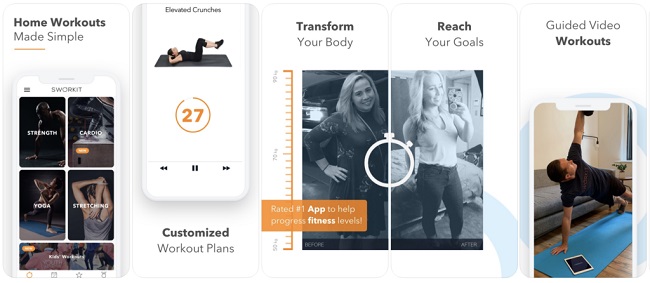 Sworkit is a premium fitness app that provides personalized workout plans and handy resources that empower people to lead a healthy lifestyle. The app has 3 million monthly active users and more than 10 million downloads.
It is one of the popular apps built with Ionic.
With the help of the Ionic framework, the team at Sworkit launched their application across major platforms (Android and iOS) using a single codebase.
"The biggest factor that drove me to choose Ionic was its design and flexibility. And Ionic cut Sworkit's development time in half and saved well over $200,000." – Ryan Hanna, VP of Product & Engineering at Sworkit.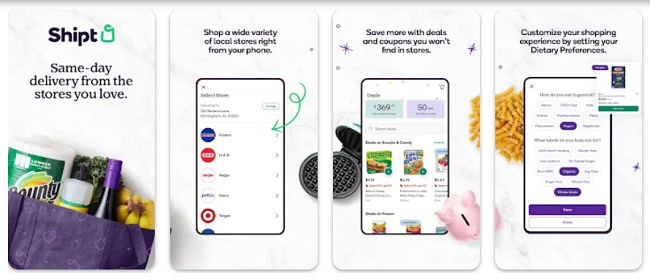 Shipt is the fastest-growing grocery delivery app that delivers grocery-related and other products all over the United States. It is known to deliver the same-day delivery of items directly to the doorsteps of the customer.
The company developed its consumer-facing mobile app using Ionic.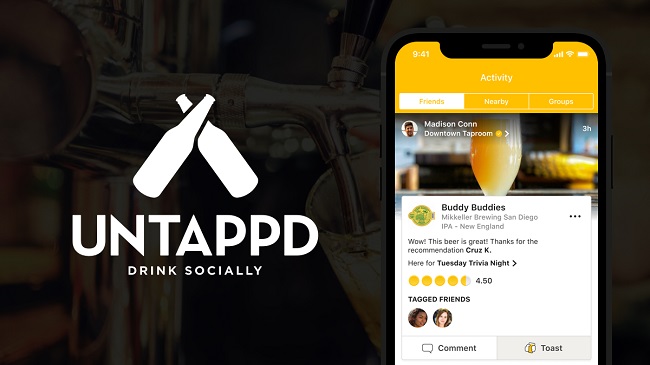 The next one on our list of apps built with Ionic is a social networking app dedicated to beer enthusiasts.
Untapped provides a platform for its users for sharing and discovering beer. It also lets users rate the beer they're consuming, share pictures with friends, get recommendations on similar beverages and much more.
Here's Greg Avola's (Co-Founder & CTO at Untappd) statement regarding the Ionic framework:
"Our app was always built with Cordova, but our code had turned into spaghetti, as we were not really using a framework. Ionic seemed the perfect match of our need for dynamic binding and easy, simple UI elements." – Greg Avola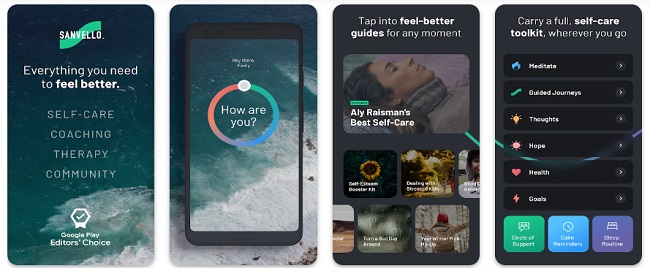 Sanvello is a leading mental telehealth app intended to help people struggling with depression, stress or anxiety using cognitive behavioural therapy (CBT) and mindfulness meditation.
It is one of the prominent apps that use the Ionic framework.
By leveraging Ionic, the company was able to accelerate its time to market. Here are some lines from Dale Beerman, the founder of Sanvello:
"Ionic allowed us to get up to speed quickly, so we could constantly improve the app based on our users' feedback." – Dale Beerman.

86 400 is an Australia-based smart bank app that empowers users to manage their finances via a mobile application. Launched in 2019, it is the first digital bank in Australia that lets users open an 86 400 account in merely 120 seconds.
The app offers a great suite of unique features to its users such as no monthly charges, great rates, contactless payments (Google Pay and Apple Pay) and more.
As they wanted to build and launch apps for two major platforms i.e., Android and Apple at the same time, they opted for a hybrid mobile app development approach.
Among many hybrid app development frameworks, they picked the Ionic framework after determining it would ensure the most cost-effective solution for engineering and launching a modern application across two major platforms.
Hire Expert-Vetted Ionic Developers from InfoStride
Whether you have an app idea like Sworkit, Shipt, Untapped or others, we have a team of Ionic developers with expertise across various business verticals to help make your idea a reality with enhanced time to market.
With flexible and affordable engagement models to choose from, you can hire dedicated remote Ionic experts from InfoStride on an hourly, monthly or project basis.
What more you can expect if you engage with InfoStride include:
Access a large talent pool of pre-vetted experts: developers, designers, testers, project managers, DevOps and many more.


End-to-end product development support from design to deployment and maintenance


Time zone flexibility and on-demand scalability


Ready to sign an NDA if requested


Support for onboarding, training, infrastructure, administrative, payroll and compliance


A dedicated account manager to keep you updated at every phase of your project for unmatched transparency
To get started, share your requirements or ideal candidate profile with us. One of our experts will get back to you with the profiles of developers that match your requirement.
Conclusion
Ionic has many great success stories and we've covered some of the most salient apps powered by the framework. Its usage will only increase in the future as it helps businesses cut down significantly on development costs and time.
Looking at the aforementioned apps built with Ionic, we can say that the framework is an ideal choice for many different use cases.
Whether you want to launch an on-demand grocery delivery app like Shipt, a fitness app like Sworkit or social networking app like Untapped, Ionic can help fast-track the process to bring your app idea to life.
Do you know any other awesome apps built with Ionic apart from our list?
Let us know in the comments below.