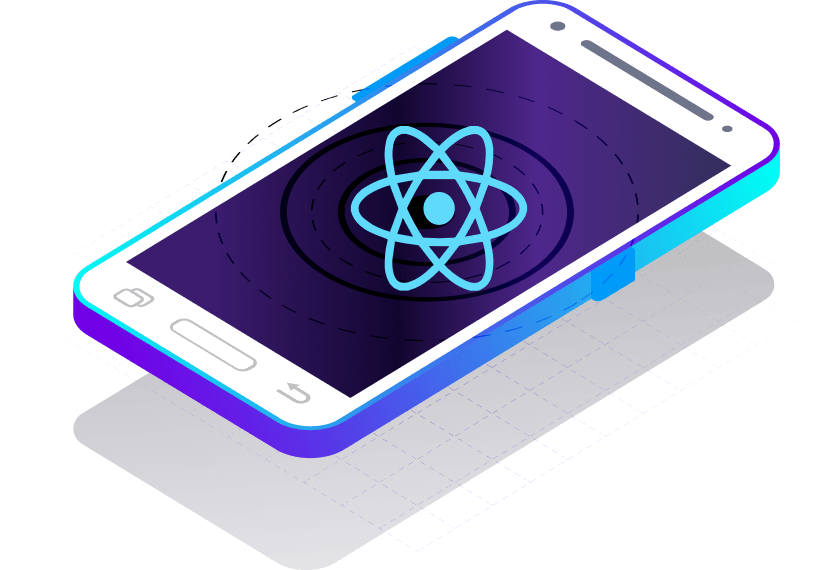 Hire React Native Developers to Build Cross-Platform Apps
Build natively rendering, feature-rich and cross-platform mobile apps for Android & iOS by hiring our experienced React Native developers. Our experts have helped varied businesses leverage the full potential of React Native and accelerate their time to market. With InfoStride, you will get to work with agile experts with complete onboarding, infrastructure, administrative, project and legal support to empower you to fully focus on the core business.
Our React Native Developers Expertise
We help you hire React Native developers at a fraction of the cost for your distinct needs. Whether you need help with complete app development using React Native or a certain phase of your project, we can onboard experts that match your requirement.
Why Hire React Native Developers from InfoStride?
As one of the global leading React Native app development companies, InfoStride has carefully built a strong team of top-grade React Native developers for hire with ease of operations.

Expert-Vetted Developers
Access a pre-vetted pool of React Native app developers who have gone through our multi-stage screening procedure that evaluates developers' technical acumen, English proficiency and soft skills to help you hire faster and better.

Confidentiality With NDA
We adhere to strict NDA contracts to keep our client's information confidential and secure. We even follow the ISO/IEC 27000 standards for data management. You can have complete peace of mind that your sensitive data is in safe hands.

On-Demand Scalability
With us, you can quickly scale up or down your team size with just one month's prior notice period. Get complete administrative support to scale your development capacity with our mature React Native experts.

Flexibility in Time Zones
Build your remote development team on your terms. You can count on InfoStride to deploy desired resources to work on your project as per the time zone of your country. We are agile enough to meet our client's unique needs.
Hire React Native Developers in 4 Easy Steps
Hire an individual or build a dedicated team of React Native app developers. Just tell us your requirements and get the best-fit experts under your complete control, just like your in-house team.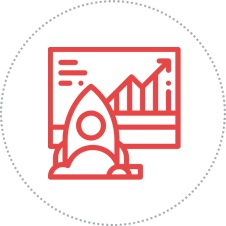 Requirement Analysis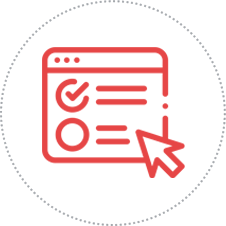 Developer Shortlisting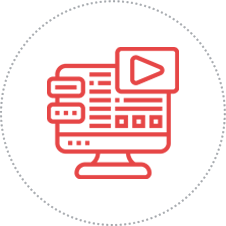 Talent Selection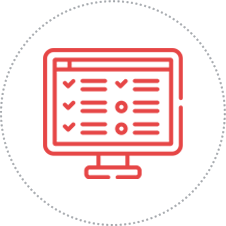 Project Kickoff
Hire React Native Developers with our Flexible Engagement Models
We offer various engagement models to meet diverse business needs cost-effectively, delivering the talent with expertise your project needs with zero overhead.
Frequently Asked Questions
Have a look below at the most common questions that our clients often ask us about hiring React Native developers. If you still have any concerns, reach out to us directly.
React Native is a JavaScript-based framework ideal for cross-platform mobile app development. It brings the following advantages to the table:
⦁ Enables you to develop apps for Android and iOS using the same codebase
⦁ Comes with many ready-made libraries that ease the whole development process
⦁ Backed by leading technology giant – Facebook
⦁ A strong community of developers
⦁ Supports faster development process
Today, many leading technology companies have built their mainstream apps using React Native. Check a complete list of
15 popular apps built with React Native
.
Yes, indeed. With deep migration expertise, our React Native app experts can help migrate your current native mobile applications to React Native in a hassle-free manner.
Well, it takes in-depth knowledge and know-how of React Native technology to build native-like mobile apps using it. Fortunately, our React Native developers have the expertise to build React Native apps that deliver native-like app performance.
If you're looking for a precise estimate, we are afraid to tell you that giving an accurate figure is not feasible as many factors influence the cost; which includes:
⦁ Type of app
⦁ Complexity of the app
⦁ Competence of the developer
⦁ Geographical location of the developer
Check out our comprehensive post on the
cost to hire React Native developers
to understand how these factors affect the cost.
Down below are the reasons to choose InfoStride to hire React Native app developers:
Access vetted and additionally trained remote developers
NDA signing to protect your sensitive data and IP rights
Expertise in MVP app development
End-to-end mobile app development services under one roof
No infrastructure investment
Flexibility and scalability on demand
Flexible and affordable cooperation models
High employee retention rate
Quick replacement if that comes to the stage
Let's Connect
Founded in 2014, InfoStride is a certified M/WBE firm headquartered in San Jose, California with an offshore software development facility in India, providing a pre-vetted pool of highly skilled software developers, designers and testers across every tech stack and time zone to startups, SMBs and enterprises worldwide. Partner with us and build amazing agile development teams on demand.
Phone: +1(415)360-1703
Email: reachus@infostride.com