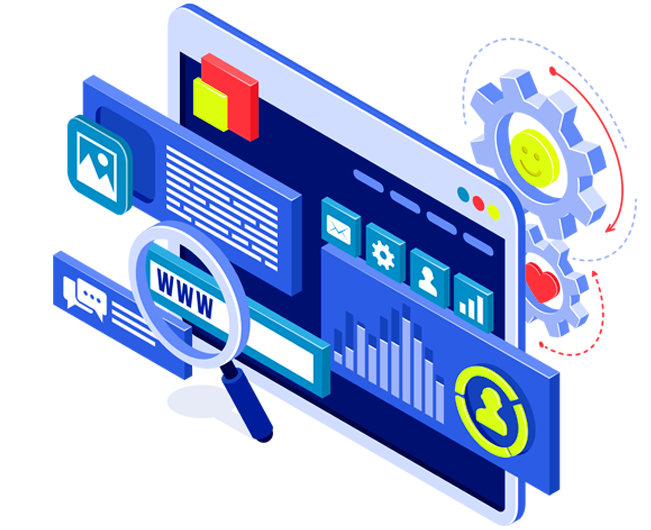 Hire iOS Developers to Bring Your Idea to Life
Transform your idea into a real iOS app that provides you with a competitive edge. Our iOS app experts can help build mobile apps for different use cases and the whole Apple ecosystem – iPad, iPhone, Apple TV, and Apple Watch. When you hire iOS developers from InfoStride, you get to work with agile experts under your complete control, while we extend our complete onboarding, infrastructure, administrative, project and legal support.
Our iOS Developers Expertise
We help you hire iOS developers at a fraction of the cost for your needs. Whether it's about building next-gen iOS apps, revamping the existing app or migrating to iOS, access a complete suite of future-forward iOS app development services with our experts.
Why Hire iOS Developers from InfoStride?
As one of the global leading iOS app development companies, InfoStride has carefully built a strong team of top-grade iOS app developers for hire with ease of operations.

Expert-Vetted Developers
Access a pre-screened pool of iOS app developers who can provide their valuable input from day one. Recruitment, onboarding & infrastructure are all on us and you pay only when our developers start working on your project

Confidentiality With NDA
We always sign a Non-Disclosure Agreement with our clients and never reveal any information collected by us. With us, your sensitive data, app ideas and IP rights are completely in safe hands.

On-Demand Scalability
We ensure greater flexibility to scale up or down resources quickly with just one month's prior notice period. We extend complete administrative support to extend your development capability with our skilled experts.

Flexibility in Time Zones
At InfoStride, we help you build your remote development team on your terms – be it means onboarding the experts in your preferred time zone. Hire our Laravel experts who are ready to work in the time zone of your country.
Hire iOS Developers in 4 Easy Steps
Hire an individual or build a dedicated team of iOS developers. Just tell us your requirements and get the best-fit iOS developers who will work under your full control, just like your in-house team.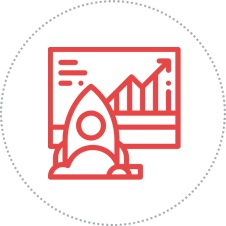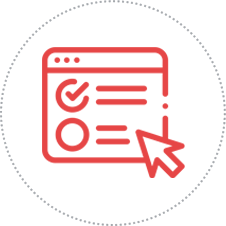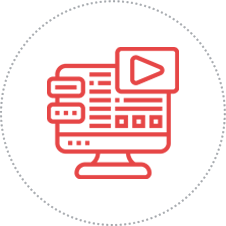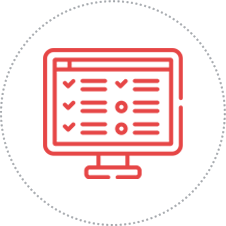 Hire iOS Developers with our Flexible Engagement Models 
We offer various engagement models to meet diverse business needs cost-effectively, delivering the talent with expertise your project needs with zero overhead.
Frequently Asked Questions
Have a look below at the most common questions that our clients often ask us about hiring iOS developers. If you still have any concerns, reach out to us directly.
Investing in iOS app development for your business can unlock the following benefits:
⦁ Access to tech-savvy users
⦁ Tap into an international market
⦁ Unlock new revenue sources
⦁ Ensure a great experience for users
⦁ High security
⦁ Faster development and cost-effective
When it comes to building an iOS app, there are two approaches: Native iOS or cross-platform app development using a cross-platform framework like Flutter. To help you determine the ideal approach for you, here is an in-depth post on
Flutter vs. Native iOS
.
There are many benefits that come along with hiring offshore or remote iOS developers:
⦁ Access to a global talent pool of skilled iOS developers
⦁ Reduced overhead expenses such as employee benefits, office space and others
⦁ Allows you to stay focused on core business activities
⦁ Access to the latest technologies in a cost-effective manner
⦁ Empowers you to scale better and faster
Our iOS developers have deep expertise across the following tools and technologies:
⦁ Programming Languages: Objective-C, Swift
⦁ Technologies: iOS SDK, iOS Native Dev Kit
⦁ Database: SQLite, Core Data
⦁ IDE: Xcode
⦁ Software Development Methodologies: Agile
There is no clear-cut answer to that as there are many factors that influence the cost; which include the type of app, the complexity of the app, the developer's location, the competence of a developer and others. You can hire our remote iOS programmers on an hourly or fixed cost basis. Contact us for more information.
We have a very straightforward process in place to hire remote iOS developers from us:
⦁ Share your ideal candidate profile.
⦁ We'll shortlist iOS developers from our pre-screened talent pool that match your needs. You can then interview them via a video call. You can also conduct a coding test to test our developer's capability.
⦁ After getting confirmation from your end, our sales team will start the agreement procedure and deploy the resources to your project.
Let's Connect
Founded in 2014, InfoStride is a certified M/WBE firm headquartered in San Jose, California with an offshore software development facility in India, providing a pre-vetted pool of highly skilled software developers, designers and testers across every tech stack and time zone to startups, SMBs and enterprises worldwide. Partner with us and build amazing agile development teams on demand.
Phone: +1-415-360-1703
Email: reachus@infostride.com