When the COVID-19 pandemic forced businesses around the world to move online, many mom-and-pop shops picked Shopify as their preferred platform to launch their online stores. In fact, new stores launched on Shopify's platform surged 62% in the times of lockdown.
No doubt, Shopify is considered one of the most preferred eCommerce platforms to launch an online store in a hassle-free manner. But to drive maximum ROI, it's important to leverage Shopify to its full potential. And that's only possible when you hire a Shopify expert who knows ins and outs of the platform.
The cost to hire a Shopify expert varies as several factors play a role – including the experience of the developer, the location and the project's complexity.
Before getting to the cost details, let's first have a look at what makes Shopify the ideal eCommerce platform over others and what Shopify experts can do for your online store.
What Makes Shopify the Best eCommerce Platform?
As per Google Trends, Shopify's interest over time has been above all popular eCommerce platforms for the last 12 months. Shopify powers over 800,000 stores alone in the United States. It includes leading brands and companies such as Nestle, Fitbit, Gymshark and The New York Times use Shopify.
So, what sets Shopify apart from others?
It comes with a complete suite of amazing features including:
> Both free and premium themes are mobile responsive
> Allow customizing themes
> Extensive app store – over 3,200 apps
> Multilingual support via a third-party app
> Inventory management
> Payment solutions
> Ease of use and affordable pricing options
> 24/7 support via live chat, email and phone
> And more
As you can see, Shopify has almost everything that the best eCommerce platform should have. You might be wondering if Shopify is user-friendly, why does one need a Shopify developer? Read on to find out!
Why You Need a Shopify Expert?
As we mentioned before, to make a fortune by selling products through your Shopify store, it's only possible when you utilize the platform to its full potential.
Believe it or not, running an online store isn't without challenges and responsibilities. You can either handle the branding part of your store or core business strategies such as dealing with suppliers, managing the supply chain, upscaling your business, etc.
So, What's the best thing to do on your own?
"Do what you do best and outsource the rest." – Peter Drucker
Though you can indeed discover and try Shopify's different tools and features on your own, doing that will shift your focus from core business to non-core activities. Your forte is strategic thinking to grow your business. Offload the customizing your online store and its branding to ones who are experts in that i.e., Shopify experts.
Also Read: 12 Most Successful Stores Built on Shopify
What a Shopify Expert Can Do for You?
Shopify experts or developers have expertise in developing online stores using the Shopify platform. Shopify experts can help launch your online store that aligns with your business goals and caters to your target user's needs.
They can take care of the following things on your behalf:
> Theme development or customization
> PSD to Shopify theme conversion
> Store migration and up-gradation
> Shopify eCommerce development
> Custom visual elements
> Shopify SEO optimization
> Third-party API integration
> Payment gateway integration
> Store maintenance and support
> And more
By working with Shopify experts, you can make sure that your online store is at par with the potential customer's expectations to drive leads, conversions and sales.
What is the Average Cost to Hire a Shopify Expert?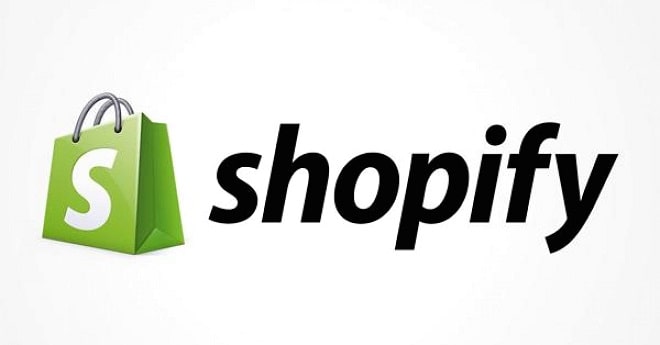 Typically, Shopify expert developers charge on an hourly basis. As several factors contribute to the overall cost, rates can vary a lot. However, you can expect to start from as low as $20/hour.
As the living costs differ across regions, the average developer rates vary significantly from one location to another. Below is a quick overview of the rates by region:
| | |
| --- | --- |
| Location                    | Rates           |
| Asia | $20-$45 |
| Africa | $25-$45 |
| Latin America | $35-$70 |
| Eastern Europe | $30-$65 |
Note*: These rates are rough estimates as they overlook other factors. We recommend getting in touch with IT vendors for an accurate estimate.
Factors that Affect the Cost to Hire a Shopify Expert
Below is a breakdown of all the key factors that you need to consider when it comes to determining the cost to hire a Shopify developer.
1. Scope of the Project
Do you want a Shopify expert to develop and perform a complete setup of your online store? What kind of online store do you want to build? Do you want a full customization? What features and functionalities do you want to integrate? Is your project small, medium or large scale?
The type and amount of work you expect from a Shopify expect can affect the cost to a great extent. According to your precise project requirements, Shopify experts can charge you on an hourly basis or a fixed price per project.
2. Experience and Expertise of the Developer
What kind of Shopify expert do you want to hire? Do you need a front-end, back-end or full-stack developer?  The specifics of your project will help you determine which one you need.
> Shopify front-end developers: they can help you with enhancing the look and feel of your online store.
> Shopify back-end developers: they can help you with enhancing the codebase, fixing bugs, integration, optimizing the performance, etc.
> Full-stack Shopify developers: they possess expertise both in front-end and back-end development.
Whether you need a beginner, intermediate or expert level Shopify developer for your needs, it may affect the overall cost. Generally, experienced developers will charge a premium price for more expertise in working with Shopify.
3. Location 
Location plays a key role in determining the cost to hire a Shopify expert. The developer's salary varies from one region to another and that's why the cost for hiring a Shopify expert from the USA is not the same as if you hire from India.
For many startups and businesses in the USA, Canada, UK and Europe, India is the preferred outsourcing destination to hire developers. The reason being they are able to get quality work done at a reduced cost. When compared with other countries, the cost of development in India is quite low.
With access to a large talent pool of IT experts, you get the perfect balance between quality and affordability when you hire developers from India.
Where to Find Shopify Experts?
You can find Shopify experts as freelancers or remote developers from IT outsourcing companies.
1. Hiring Freelance Developers 
There are many websites and portals where you can easily find freelance remote developers. Some popular freelance portals are Upwork and Fiverr.
No doubt, freelancer platforms provide low-cost developers but you can face hurdles down the road – especially when it comes to meeting deadlines. A freelancer might help in completing your project within the defined timeline or might delay a project for months.
Moreover, if you consider hiring freelance developers, you have to hire different experts to handle the different development parts of your store – resulting in higher costs.
2. Remote Developers from an IT outsourcing Company
The modern practice of outsourcing development among startups and large enterprises is hiring remote developers from IT outsourcing companies. You can hire a single resource, multiple developers or even a complete remote development team on an hourly, monthly or project basis.
Unlike freelancers, remote Shopify developers from outsourcing companies will dedicate their time solely to your project to complete it with both quality and speed.
You can expect end-to-end support including maintenance when you work with Shopify developers hired from an outsourcing company. Above all, remote developers from professional outsourcing companies will not disappear overnight, unlike many freelance developers. So, that's the biggest relief you get while working with them.
A Cost-Effective Model: Working with Remote Shopify Experts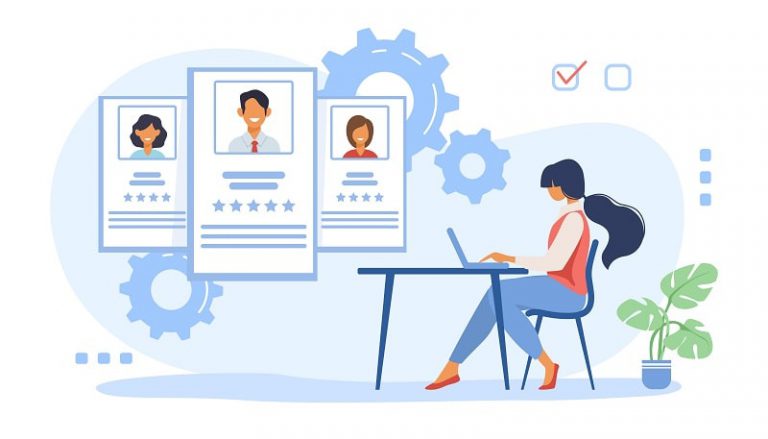 While working with remote Shopify experts from IT outsourcing companies offers many benefits over freelancers, you can reap the real cost-saving benefits of hiring remote developers if you work with the right software development partner.
At InfoStride, we have been a software development partner for many startups, small businesses and enterprises. When you'll work with InfoStride to hire remote developers or build a dedicated remote Shopify expert for your needs, you can expect:
> Well-trained dedicated Shopify experts – eliminate the training costs.
> State-of-the-art development center in India – eliminate the infrastructure expansion cost.
> Flexible engagement models – to meet your budget and project requirements.
> Security & privacy – stringent security protocols in place to avoid information leaks.
> Scalability – scale up and down on hiring remote Shopify experts from us.
> Payroll and legal concerns – we take care of everything on your behalf.
If interested, you can contact our experts to discuss your requirements. We will vet and onboard the right remote talent for your Shopify eCommerce development needs.
Conclusion
While Shopify is easy to navigate eCommerce platform, it can take you a considerable amount of time to launch an online store that entices and engages buyers. When you don't have time to handle things on your own expertly, it's smart to outsource the work to professionals.
From the scope of the project, the experience and expertise of the developer to location, all affect the cost to hire a Shopify expert in one way or another.
Which factors do you think significantly affect the cost to hire a Shopify expert? Let us know in the comments below.