With majority of people around the globe accessing the Internet via smartphones, mobile app development can empower you to reach a large number of users.
In fact, the global mobile app revenue reached $581 billion in 2020 and it's anticipated to hit more than $935 billion by 2023.
At the same time, 9,999 of 10,000 mobile apps fail according to Gartner study. Considering that it's become even more imperative to hire and work with top Android developers to make your app idea a successful reality.
Today, hiring a development team is more challenging than coming up with an app idea due to many factors play a role when it comes to evaluating the cost to hire an Android app developer.
Here's our comprehensive post that goes deep into key cost influencing factors you need to consider while hiring skilled Android developers for your development needs.
How Android App Development Can Benefit Your Business?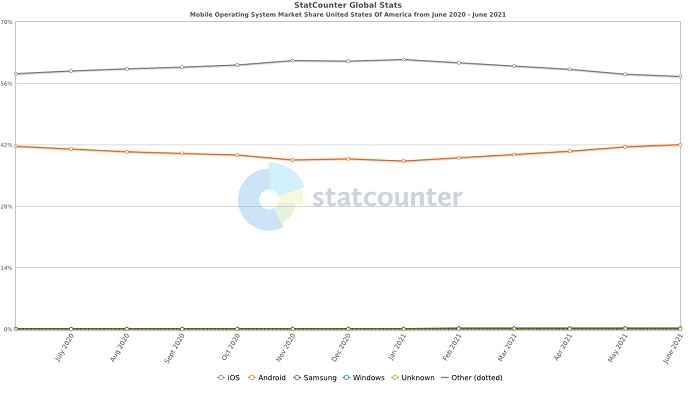 Android has always been at the forefront of mobile app development. The global Android market share accounts for 72% – beating all other operating systems out there. By investing in Android app development to reach more users, you can outsmart the competition.
Here are a few more strong reasons why you should opt for Android app development:
1. Support from Google
Android OS has Google's continuous support. You can easily integrate widely used Google apps such as Gmail and Google Drive into your application. Google rolls out updates on a regular basis that take care of bugs and enhance security.
2. Development Cost
Android is an open source – implying you just have to bear the cost to hire an Android developer. If you're a small business owner or startup, you can launch your product into the market without burning a hole in your pocket. Being an open source, Android OS provides maximum customization capability to developers.
3. Faster Development
By hiring experienced Android developers and leveraging Android app development tools to their full potential, you can launch your app into the market in less time, giving you a competitive advantage over others.
Note*: If you want to reduce overall development cost and time to a great extent while targeting multiple platforms, hybrid app development may be more beneficial for your business.
What is the Average Cost to Hire an Android App Developer?
The app complexity, app type, developer's expertise and location are all key factors influencing the overall cost. However, the average cost to hire Android developers can range from as low as $18 per hour up to $150 per hour.
Factors that Affect the Cost to Hire an Android App Developer
Let's now see how each factor affects the cost to hire Android app developers in detail.
1. Type & Category of App
Do you want to build an app like Uber or Instagram? The cost to hire an Android developer can vary significantly depending on the type of application you want to develop.
Here's a quick overview of different app types and categories:
App Type 

                            

Examples 

                                        

Cost

                          

Standalone Apps 

 

Clock, Calculator, Calendar

 

Low

 

Social Networking Apps 

 

Instagram, Tinder, WhatsApp 

 

Medium to High

 

Enterprise Apps

 

HubSpot, Salesforce, Slack

 

High

 

On-demand Apps 

 

Uber, Zomato, Lyft

 

Medium to High

 

eCommerce Apps

 

Amazon, eBay, Groupon

 

Medium

 

IoT Based Apps

 

Hero

, 

Pawscout

 

High

 

Game Apps 

 

Pokemon Go, Angry Birds

 

High

 
2. Complexity of the App
The complexity of the overall Android app development project in terms of design, features, functionalities and integrations is another cost influencing factor.
As the level of app complexity increases, the cost to hire an Android app developer also goes up.
Below is a quick breakdown of the complexity level of Android applications:
> Simple Android Apps: basic features, simple UI components, little to no backend.
> Medium Level Apps: advanced features, customized UI components, API integration, basic backend.
> Complex Apps: Customized UI components, complex backend, animations, API or third-party app integrations.
Depending on the overall complexity of your project, it can take anywhere from one month to six months or even more to complete the whole project.
3. Expertise and Experience of the Developer
Android developers are proficient in programming languages (Java and/or Kotlin), Android SDK, developing app UI & functionality, working with databases & APIs, XML, Android Studio and backend programming languages. They also possess soft skills such as team collaboration, agile methodology, knowledge of industries and others.
Depending on your needs, you can hire an Android developer with a different level of expertise and experience. Typically, you'll find junior, middle or senior Android developers on the market.
The higher level of expertise of an Android developer is, the higher charges will be.
The logic is simple – experienced Android developers charge more because of their extensive knowledge and expertise in working with technologies, market insights and ability to handle complex projects.
Whether you need to hire a junior or senior level Android developer, it depends on the tech stack requirement for your Android app development projects.
4. Location
The cost to hire an Android app developer varies greatly from one location to another. The reason being every country, state and city have a different cost of living. For instance, the cost of living is higher in developed countries like the USA than in developing countries like India.
That's one of the biggest reasons why India is the preferred destination when it comes to hiring offshore developers for companies. As India is also a hub of IT talent, you can easily find skilled Android developers within your budget cap.
However, here's a quick breakdown of the cost to hire an Android app developer by region:
Region 

                             

Cost 

                                  

India 

 

$18-$40 per hour

 

Russia 

 

$25-$45 per hour

 

South America

 

$30-$50 per hour

 

Australia

 

$60-$95 per hour

 

North America

 

$100-$150 per hour

 
Hiring Freelancers vs. Remote Android Developers from IT Companies
Today, many companies choose to hire remote developers over in-house developers to avoid training costs, infrastructure expenses and fast-track time-to-hire.
When it comes to hiring remote developers, there are two popular options at your disposal. You can either rely on freelancer portals or hire remote Android developers from IT outsourcing companies.
Hiring Freelancers
Many companies prefer working with freelancers for small projects such as fine-tuning certain aspects of an application. You can find freelancer Android developers via dedicated freelance portals such as Upwork and Fiverr.
Pros of Hiring Freelancers
> Available at lower rates
> No shortage of freelancer developers
> Ideal for short-term projects
Cons of Hiring Freelancers
> No meditator to manage things on your behalf
> No guarantee of high-quality work and delivering work on time
> Risk of encountering data security issues
> Only way to screen candidates is to check previous client's reviews (if available)
> Not ideal for end-to-end Android app development
Hiring Remote Android Developers from IT Companies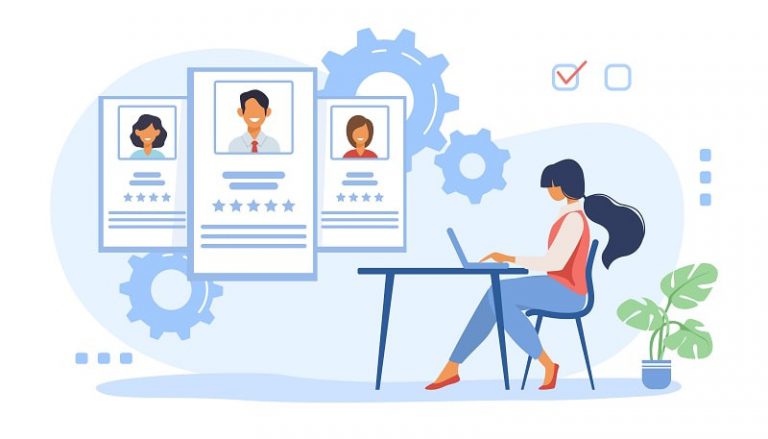 You can hire one remote Android developer or a dedicated remote development team from IT companies depending on your needs. No matter the size of projects and budget, IT companies offer different engagement models to meet your precise requirements.
Pros of hiring remote developers
> Prescreened remote developers by subject matter experts
> Cost-effectiveness – the vendor is responsible for the developer's benefits, perks, training, infrastructure and other ongoing concerns
> Guarantee of quality work within the defined timeline
> No restriction on scaling up or down as project requirements change
> End-to-end app development support from strategy, design and development to maintenance
> Stringent data security practices in place to avoid information leaks
Cons of hiring remote developers
How InfoStride Can Help You Hire Remote Android Developers?
At InfoStride, we have various engagement models to hire our remote developers including hourly, monthly and project basis.
Our developers are trained in-house to deliver bespoke Android app development solutions. They have experience working with different business verticals including but not limited to healthcare, media, retail, finance and more.
When you hire Android app developers from InfoStride, we follow our proven process to make sure everything goes smoothly from requirement gathering to onboarding resources. We operate 24 x 7 operations catering to PST, EST and IST time zones so rest assured that we can deploy remote developers who will work according to your particular time zones.
Feel free to get in touch with us to discuss your project requirements or clear any doubts about hiring remote developers overseas.
Conclusion
Finding the perfect balance between quality and cost is what every business owner and entrepreneur strives for while hiring an Android app developer.
With the location and expertise level of a developer being one of the most cost influencing factors, you can achieve that balance by considering hiring remote developers from a location where developer's rates are low such as India and Russia.
What other factors do you think affect the cost to hire an Android developer?