In today's rapidly evolving business landscape, building a skilled workforce is crucial to your organization's survival. This implies that you must find the right candidate for the open position at your company. And that's what staffing agencies precisely do.
"The secret of my success is that we have gone to exceptional lengths to hire the best people in the world." – Steve Jobs, Former CEO and founder of Apple
As per the American Staffing Association, there are more than 20,000 staffing companies in the United States offering employment services across various disciplines including engineering, administrative, healthcare and more.
The same survey pinpoints that flexibility and addressing talent shortage are two primary reasons why companies collaborate with staffing agencies.
But one thing to keep in mind while choosing a staffing agency to fill your workforce gaps is not every staffing agency is the same. Before engaging with any staffing agency, it's imperative to conduct due research on potential staffing firms.
After all, you don't want to squander your valuable time and money working with a staffing agency that fails to understand and meet your hiring requirements.
So, how to choose a staffing agency? To make the selection process easier for you, here are some handy tips to consider when selecting a staffing agency. But before that, let's give a quick look at the benefits of working with a staffing agency.
What are the Advantages of Working with a Staffing Firm?
According to a survey, a whopping 77% of millennial clients intend to bolster their use of staffing agencies in the subsequent five years. So, let's understand the reasons why companies rely on staffing agencies to simplify and accelerate their hiring process.
1. Reduce Time to Hire
According to the latest research by ManpowerGroup, 69% of employers across the globe – a 15-year record high – are struggling to find talent with the right blend of soft, technical and personal skills.
A trusted staffing partner can help your business address that challenge. Engaging with a trusted staffing agency can provide you access to a large database of pre-vetted candidates. This empowers you to choose from qualified talent pool, resulting in fast hiring.
2. Save Cost
Turing to a staffing agency reduces the costs associated with hiring dedicated staff to find, screen and recruit candidates.
Moreover, working with staffing agencies ensure extra cost savings by weeding out the expenses that come along with hiring permanent employees such as health insurance, employer taxes, 401k retirement plans and others.
3. Expert Guidance
Should you look for a direct-hire, contract-to-hire or contingent talent? What skills should you look for in a particular role? How many employees should you add to the team to meet your workforce expand goals in the next year?
If you cannot answer these questions, do not worry. A trusted staffing partner can help you build customized hiring strategy to address your workforce challenges.
These are some of the benefits that staffing agencies bring to the table. Now, let's explore tips on how to choose a staffing agency.
How to Choose a Staffing Agency?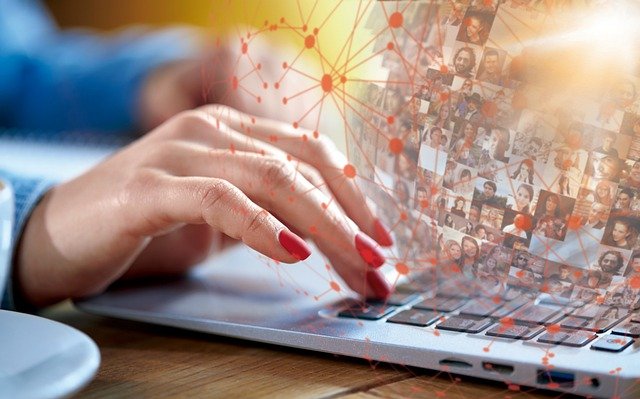 Here are some tips to help you find and pick a reliable and trusted staffing partner for your company.
1. Determine Your Staffing Needs
Do you need a direct hire staffing service to fill your upper management or executive positions or contact to hire staffing service to fill your temporary roles?
Or do you need contingent workers on-demand for short-term assignments?
With direct hire employment, the staffing agency takes care of the recruiting activities but the selected candidate becomes an employee of your company and is on your company's payroll.
On the other hand, a contract to hire employment is ideal when you want to evaluate the candidate's potential before committing to full-time employment. Unlike with direct hire staffing, the selected candidate for contact to hire positions goes on the staffing firm's payroll.
Contingent workers may also be known as consultants, freelancers or contractors.
Did you know? According to the Oxford Economy's Workforce 2020's survey, 83% of executives across the globe use contingent and seasonal workers to plug skill gaps within their organization.
Unlike permanent full-time or part-time employees, contingent workers don't count as payroll workers and pay their own taxes. Moreover, there is no need to provide employee benefits to a contingent workforce – reducing your expenses while having access to skilled talent.
2. Evaluate the Experience of the Staffing Firm in Your Industry
Let's first tell you the importance of working with an experienced staffing agency.
Experienced staffing firms tend to have larger candidate pools and a diversified group of talent to access to meet your specific workforce needs. Moreover, they are better equipped to cater to their clients with a satisfaction guarantee.
Also, you would like to work with a staffing agency that specializes in sourcing candidates in your specific niche. Isn't, it right?
While assessing the experience of the potential staffing firms in your field, you can ask the following questions:
How has the firm established a reputation in your industry?
What process do they follow to source candidates for your niche?
If the agency has worked with clients like you before?
A reliable staffing firm will not hesitate to demonstrate its expertise in your niche.
3. Understand the Staffing Firm's Talent Sourcing Process
Top staffing agencies spend years building their own internal database of potential candidates to help their clients find talent quickly. They leverage more than one source to find great talent; which typically includes:
Referrals
Job boards & career sites
Social networks like LinkedIn, Facebook and Twitter
Business events and networking
Participating in user groups
Expanding talent pool
4. Understand the Staffing Firm's Candidate Screening Process
Every staffing agency has its own process in place to screen candidates and build a talent pipeline. Some make use of a manual approach to screen potential candidates' resumes and some combine technology with manual screening to find suitable candidates.
The latter screening approach helps reduce time to hire significantly.
Many staffing firms also conduct initial skills tests to evaluate the candidate's technical knowledge. Besides technical skill testing, you should also find out if the staffing agency gives attention to soft skills, cultural fit, background checks and drug tests.
5. Ask As Many As Questions to Get Clarity
Besides the aforementioned tips, there are some other important questions you should ask before joining hands with any staffing agency.
Have a look below:
What is the agency's time to hire?
What is the agency's interview-to-hire ratio?
Will they provide you with one point of contact?
What is the agency's track record with previous clients?
Does the agency provide other services like payroll, PEO, HR consulting, training?
How does the firm manage its recruiting process amid COVID-19?
What is the cost structure?
What is the agency's staff retention strategy?
Why Make InfoStride Your Staffing Partner?
At InfoStride, we believe in going beyond resume scanning and keyword searching to connect the right talent with the right companies. We leverage technology and a customized approach for each one of our clients to achieve that.
We have developed a talent pool of pre-vetted and trained experts, so we can deliver the talent you need at the right time. We don't just deliver but our recruiters will help you build an effective employee retention strategy to retain talented workers for the long term.
Have a look below at more reasons to choose as your trusted staffing partner:
A wide range of staffing services under one roof: we specialize in direct hire, contract to hire and contingent staffing.
A consultative approach: we believe in making our clients' life easier – that's why we work with a consultative mindset with each one of our clients. If you're not sure about your staffing needs, no worries! We'll work hand in hand with you to figure out while keeping your long-term goals at the forefront.
15+ years of combined experience: our recruiters that specialize in specific industries and skillsets have extensive experience in delivering talent to companies across various disciplines including administrative, finance, engineering, tech, healthcare & more.
We ensure one point of contact from start to end:: you'll have one-to-one communication throughout the entire recruitment process with the assigned consultant – so you'll always know what's really happening.
We're more than just staffing: we go beyond matching the right people with the right role – our other capabilities include onboarding, rigorous training, payroll, compliance, PEO & EOR. Whatever your need, just let us know.
We guarantee local to global scalability: whether you need a sole highly skilled talent or hundreds of contingent workers, we're confident we can meet your requirement with our existing large talent pipeline.
Interested? Schedule your free consultation today with one of our staffing experts and let's get started to build a talented workforce for your organization.
Conclusion
Companies today know the more they hire talented employees, the more they will get worth for their investment. Working with the right staffing partner who looks out for your long-term interests can help you get the talent your company needs for success.