DIR Contract for IT Staff Augmentation Contracts (ITSAC)
In light of years of association with the DIR, we have aligned our capabilities and resources in a way that helps us deliver end-to-end IT services whether for a specific role or an entire project. We use a mix of resumes from the ITSAC portal and direct modes of communication with several organizations.
We identify IT talent gaps in the state and federal structures and offer the best fits for the job with the help of our extensive, carefully curated database of highly skilled and vetted professionals. From engineering, administration, developers, QA and performance experts and everything in between.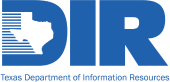 Contract Number: DIR-CPO-4667
To order services under the DIR contract, it is mandatory for the customer to have an approved (PO) Purchase order and (SOW) Statement of Work. The PO should be referenced to the DIR contract number: DIR-CPO-4667
CONTRACT LINKS
DIR Cooperative Contracts Program
The above link provides information about the DIR cooperative purchasing program for Texas state and local government, public education and other public entities in Texas, as well as public entities outside the state. It sheds light on the benefits of purchasing through DIR.
How To Order Services
For product and pricing information, visit the Infostride, Inc. website or contact Somesh Sharma at (415) 360-1700)
Generate a purchase order made payable to Infostride, Inc. and you must reference the DIR Contract Number DIR-CPO-4667 on your purchase order.
E-mail or fax your purchase order and quote form to your designated vendor sales representative.
Contract Pricing
The above link leads to a document containing pricing details for all technology positions in different Job Categories for various skill levels under this Contract.
Warranty and Refund Policy
InfoStride does not offer any warranties under this contract, except for the commitment to deliver any requested deliverables in accordance with professional standards and conforming to our customer's specified requirements and warranties as outlined in each individual Statement of Work or Purchase Order. Additionally, InfoStride does not provide any refunds under this contract.
Service Offerings

Digital Transformation

QA & Performance Testing

Application Dev. & Maintenance

Staff Augmentation

Data Analytics

Cyber Security

Accessibility Services

Cloud Computing

Growth Marketing Services
Infostride, Inc., offers Information Technology Staff Augmentation Contract (ITSAC) services through this contract at set not-to-exceed labor rates. Customers may competitively solicit ITSAC services through requests for resume or statements of work (SOW). Contracts may be used by all eligible Customers including Texas State Agencies, as defined by TGC 2054.003 (13), units of Local Government, as defined by TGC 2054.003 (9), cities, counties, public school districts, municipalities, Special Purpose Districts, Institutions of Higher Education, as defined by TEC 61.003, assistance organizations, as defined by TGC 2175.001, Electric Reliability Council of Texas (ERCOT), Lower Colorado River Authority (LCRA), Private Schools, as defined by TEC 5.001, Private or Independent Institutions of Higher Education, as defined by TEC 61.003, Volunteer Fire Departments, as defined by TTC 152.001, Public Safety Entities, as defined by 47 U.S.C. Section 1401, County hospitals, public hospitals or hospital districts, and public entities outside Texas, as defined by TGC 2054.0565.
Let's Talk
Founded in 2014, InfoStride is a certified M/WBE firm headquartered in San Jose, California with an offshore software development facility in India, providing a pre-vetted pool of highly skilled software developers, designers and testers across every tech stack and time zone to startups, SMBs and enterprises worldwide. Let's brainstorm to understand your specific requirement, so that we can deploy the most suitable IT talent to get it done.
+1-415-360-1703
talktous@infostride.com