Our Service Offerings
InfoStride combines 15+ years of experience providing talent management solutions and services to its clients globally. With expertise in 20+ different industries and access to a global database of talent, we offer a wide variety of staffing services. We provide highly skilled talent on contract, contract to hire and direct hire basis to meet your unique requirement.
Why Choose Us
We combine industry expertise, proven execution and innovative thinking to deliver workforce solutions that improve our client's efficiency and productivity.

Proven Recruitment Process
Our recruitment process is anchored around comprehending the real-world requirements of a position, beyond the words in a job description to find the right person for the role.

Industry Experience
InfoStride recruiters specialize in specific industries and skillsets, a focus that gives us an in-depth understanding of the qualifications and experience that make a great candidate.

Automation & Analytics
We use our in-house Applicant Tracking System (ATS) to automate our entire recruitment workflow from job listings to filter resumes to provide efficient results to our clients.

Local to Global Scalability
InfoStride's global network of offices enables us to supply candidates at any scale, whether a single highly specialized resource or hundreds of contingent workers across the globe.
Our Process
As part of our commitment to delivering staffing excellence, we work hand in hand with your existing talent acquisition team to understand the staffing needs of your organization to deliver you the qualified professionals who propel your business forward.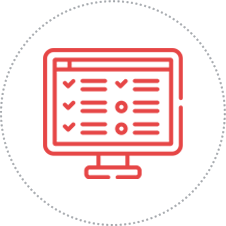 JOB REQUIREMENT FROM THE CLIENT
EVALUATION BY OUR SME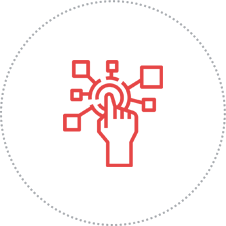 OMNI-CHANNEL SOURCING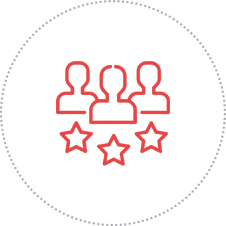 AUTOMATED & RECRUITER SCREENING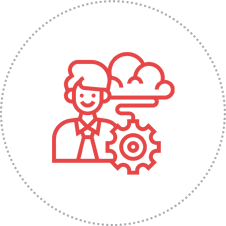 TOP TALENT FOR YOUR JOB REQUIREMENT
We Use Smart Technologies
At InfoStride, we follow the holistic approach to candidate screening and selection. We utilize the latest technologies for automated screening along with manual screening by subject matter experts to ensure you are delivered with talent who best fits your precise requirements.
LET'S WORK TOGETHER
Whether you need to find top talent or a consulting solution for managing your workforce or resourcing challenges, we can help.