InfoStride's software quality assurance services provides early assurance by embedding quality into the early stages of development and cruising through each software development life cycle (SDLC) phase. Our approach combines Agile, DevOps, and automation to ensure quality at the speed of the digital. This also helps us provide comprehensive QA and performance testing coverage for mobile applications, distributed environments, enterprise solutions, big data applications, chatbots, and diversified architectures like microservices, serverless, and SaaS.
What sets us apart? 

Full-Cycle QA Support
Our holistic approach to QA performance testing services provides complete coverage of all functional and non-functional requirements of your software. From test planning and strategy to test execution and reporting, our squad of QA specialists is equipped to handle all aspects of testing. 

Dedicated Account Management
Our dedicated account managers provide personalized attention and support throughout the engagement, leveraging agile project management methodologies and scrum frameworks to ensure the timely and efficient delivery of high-quality solutions that align with your business objectives.

24 x 7 Operational Availability
Our software quality assurance services offer 24 x 7 operational availability, backed by robust monitoring and alerting tools that enable proactive issue detection and resolution. Our commitment to maximum uptime for your applications ensures uninterrupted service delivery, all year round.

Global Delivery Model
We offer cost-efficient software testing and quality assurance services to clients worldwide through our global network of development centres and alliances with tech leaders like Microsoft, AWS, and WordPress VIP. With advanced communication tools, we enable remotely distributed teams to deliver quality solutions seamlessly no matter where you are. 

Agile-driven Testing
We help accelerate your digital initiatives and applications with our proven methodologies that ensure faster time-to-market. We utilize agile methodology for continuous testing, faster testing cycles, quicker defect resolution, better risk management, transparency between cross-functional teams, and improved quality. 

Proven Expertise
Our tribe of QA & performance testing geniuses brings a wealth of industry-specific experience and unwavering dedication to quality to every project, combining the human touch of manual testing with the speed and accuracy of automation to ensure maximum test coverage, boost test efficiency and accelerate time to market. 

Customized Solutions
We utilize a consultative approach and in-depth discovery process that put a strong emphasis on creating a customized testing plan, selecting specific tools and technologies that meet the client's unique needs, and focusing testing efforts on the areas that are most critical to the client's business. 

Quality Standards
We are a CMMI and ISO-certified company, utilizing rigorous quality standards and best industry practices to deliver our software quality assurance services in a structured and efficient manner for maximum impact. Our team uses the latest tech stack to boost accuracy, enhance test coverage, and future-proof solutions. 

Competitive Pricing
Our software quality assurance services offer competitive pricing with a transparent model that includes all costs and fees upfront. We utilize partnerships and open-source contributions to reduce testing costs and speed up delivery times, delivering exceptional value for your investment. 
Technologies That We Have Mastered
Technologies That We Have Mastered
The InfoStride Approach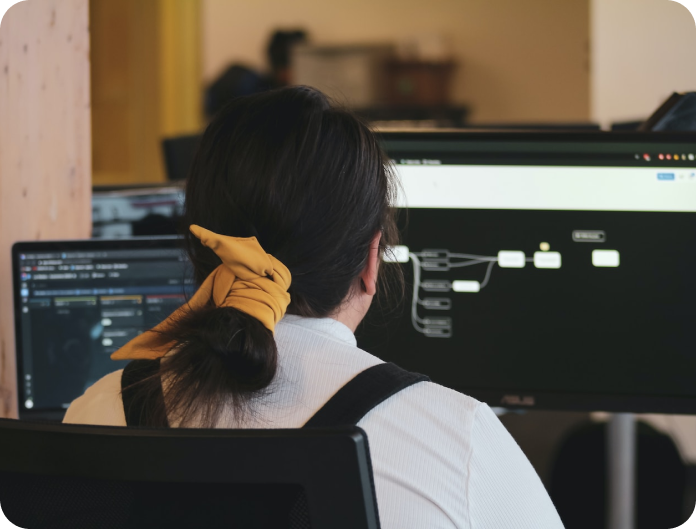 Discover
We understand each organization has its unique QA challenges. Thus, we give a premium focus on brainstorming sessions with key stakeholders, wherein our experts understand and prioritize the requirements, and audit existing QA processes. 
Innovate
This is the stage where our experts start rigorous test planning that includes defining the scope of the work, the budget, and the timelines. At the time, our experts decide on tools to perform comprehensive QA and performance testing.
Accelerate
At this point, we implement our 360-degree methodology to software testing and QA services, wherein our experts utilize a balanced approach of both manual and automation testing techniques to achieve 100% test coverage. 
Assure
We document the testing process and results and report all the findings to stakeholders. At this stage, we also perform regression testing to validate that no related functionality has been affected within the new development iteration.
Inspire
We collaborate with you to monitor and improve your QA processes, identifying bottlenecks in your current workflow and developing effective strategies to enhance and streamline your software development life cycle. 
Team up with an ISO-certified technology partner.