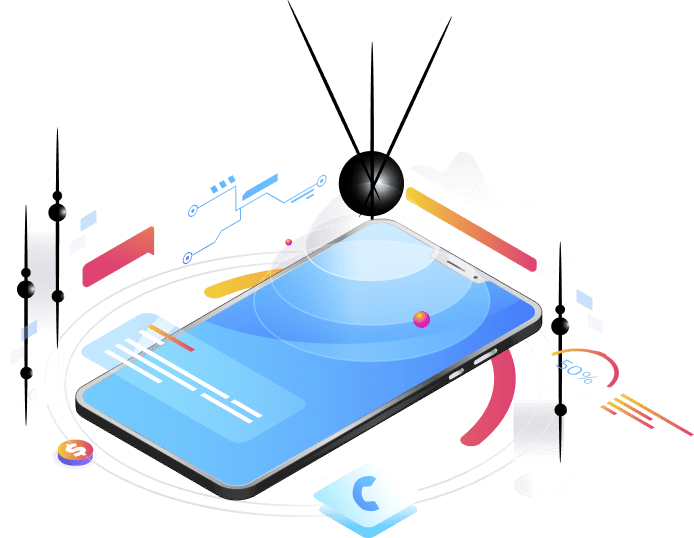 Turn Your Dating App Idea Like Tinder or Bumble Into a Reality
As a global leading dating app development company, we can help you build customized dating app solutions or build an app like Tinder or Bumble. With a team of seasoned UI/UX designers, web developers and mobile developers, we can design end-to-end dating applications with amazing features to deliver a convenient, safe and fun online dating experience. We are not only a custom dating app development company but we can act as consultants to help you build a dating app leveraging the right cutting-edge technologies.
Our Dating App Development Service Offerings
We offer a wide range of dating app development solutions. Our team can help build dating apps from the ground up or revamp your existing dating applications to deliver a highly engaging and safer online dating experience.
Why Choose Us As Your Dating App Development Company?
We are a leading dating app development company with a highly competent team of dating app developers who leverage their deep domain and tech expertise to deliver world-class dating app solutions that attract and engage millions of users.

Vetted Experts Only
Our development teams feature dating app developers who have gone through our intensive multi-stage vetting process that deeply tests their technical skills, soft skills and English proficiency level.

Confidentiality With NDA
We are willing to sign a non-disclosure agreement with our clients to keep their project-related information confidential. With us, your project ideas and other IP deeds are completely safe and secure.

On-Demand Scalability
Ramp up or down your offshore development team size with just one month's prior notice period. We also ensure complete infrastructure and administrative support to scale your development capacity with our skilled experts.

Flexibility in Time Zones
At InfoStride, we just don't ensure flexibility in terms of scaling your development team but empower you to build a dedicated remote team of the desired tech professionals who are ready to work on your project in your time zone.
Our Process
We are a top dating app development company that adheres to an agile development approach to ensure top-notch quality across each development phase and help our clients achieve faster releases.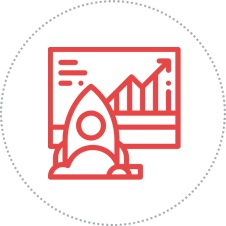 Requirement Analysis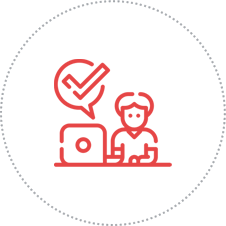 Development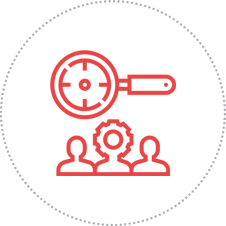 Testing & Quality Assurance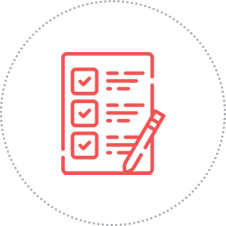 Deployment Handover
Our Flexible Engagement Models
We offer various engagement models to meet diverse business needs cost-effectively, delivering the talent with expertise your project needs with zero overhead.
Frequently Asked Questions
Have a look below at the most common questions that our clients often ask us about dating app development. If you still have any concerns, reach out to us directly.  
Since the great success of various dating apps such as Tinder and Bumble, many aspiring entrepreneurs have shown a great interest in investing in dating app development. When it comes to developing a dating app, some of the essential features to include are:
⦁ In-app chat
⦁ Search feature
⦁ Video and voice calling
⦁ Push notifications
⦁ In-app games
⦁ Gamification
⦁ Social media integration
The cost to build a dating app can vary because of several factors playing a role, such as
⦁ Choice of platform (Android, iOS, web or desktop)
⦁ The complexity of a project
⦁ The development team's experience and expertise
⦁ Location of the development team
⦁ The choice of an engagement model
You can hire offshore remote dating app developers from InfoStride on an hourly, monthly or project basis.
It all depends on your requirements. Building an app with a predetermined set of features and functionalities would probably take less time than developing an app with complex features such as GPS tracking, AI, etc. If you want an accurate time estimate for your dating app development project, reach out to our experts with your project requirements.
Yes, we can extend end-to-end application development support from initial design workshops to development, testing, deployment and maintenance. You can reach out to us for complete app development or to work on a particular development stage.
We provide a dedicated account manager who will act as your single point of contact to keep you updated from time to time regarding the project's progress details. You can also reach out to your dedicated account manager for any query or feedback.
Let's Connect
Founded in 2014, InfoStride is a certified M/WBE firm headquartered in San Jose, California with an offshore software development facility in India, providing a pre-vetted pool of highly skilled software developers, designers and testers across every tech stack and time zone to startups, SMBs and enterprises worldwide. Partner with us and build amazing agile development teams on demand.
Phone: +1(415)360-1703
Email: reachus@infostride.com