InfoStride takes an innovative and tailored approach in combination with its strategic consulting acumen towards its data analytics consulting services. This allows us to help any organization quickly capitalize on hidden gems in mountains of data to improve its competitive position. No matter where you currently stand on your data transformation journey, we help you activate data intelligence throughout your organization, fostering a culture that is truly driven by data.
What sets us apart? 

Augmented Analytics
We use natural language processing, machine learning algorithms and artificial intelligence (AI) techniques to automate data analytics, data sharing, business intelligence, and insight discovery, helping our clients gain faster, more accurate actionable insights for a competitive advantage.

Dedicated Account Management
Our dedicated account managers provide personalized attention and support throughout the engagement, leveraging agile project management methodologies and scrum frameworks to ensure the timely and efficient delivery of high-quality big data analytics solutions that align with your business objectives. 

24 x 7 Operational Availability
Our services offer 24 x 7 operational availability, backed by robust monitoring and alerting tools that enable proactive issue detection and resolution. We ensure that the system supporting data collection, processing, and analysis is always available to support your critical business decisions that rely on real-time data insights. 

Global Delivery Model
We deliver innovative and cost-effective big data analytics solutions to clients worldwide through our global network of development centers and alliances with technology leaders like Microsoft, AWS, and WordPress VIP. With advanced communication tools, we enable remotely distributed teams to deliver seamless, quality solutions no matter where you are.

Compliance
Our data analytics services adhere to relevant industry regulations, such as HIPAA in healthcare, GDPR in the European Union, or CCPA in California, ensuring that your data is processed and handled with the utmost care and in compliance with the highest standards for data privacy and security. 

Quality Standards
As a CMMI and ISO-certified company, we bring an unparalleled level of rigor and quality to our data analytics consulting services. Our commitment to following best industry practices ensures that our solutions are accurate, reliable, and consistently deliver the results you need and meet the most stringent quality criteria.  

Customized Solutions
We utilize a consultative approach and in-depth discovery process to identify best-fit approaches that specifically address your needs. From data selection to analysis methods, visualization and reporting, integration, and continuous improvement, we provide end-to-end customized data analytics consulting services & solutions. 

Edge Analytics
Our data analytics consulting team specializes in edge analytics solutions across industries where real-time insights and analysis are critical. By processing data at the edge of the network, we help businesses reduce latency and response times, allowing them to respond to changing conditions in real-time. 

Expertise in Datapost
Datapost is the combination of agile development, DevOps, and lean principles to optimize data management and analytics processes. We help businesses leverage the power of Datapost for cross-functional collaboration, enabling them to build more innovative solutions. 
Technologies That We Have Mastered
Technologies That We Have Mastered
The InfoStride Approach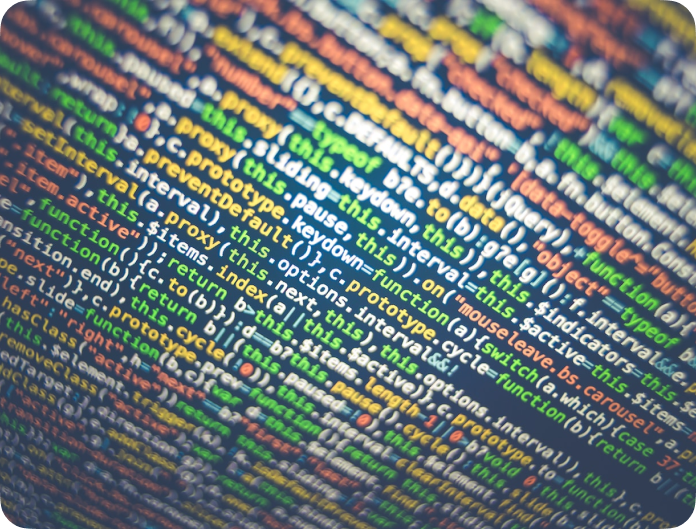 Discover
We start with a brainstorming session to understand your requirements, explore the available data resources, identify the root causes of the data challenges specific to your business, and find the best-fit approaches to accelerate your data transformation journey. 
Innovate
This is the stage where our data analytics engineers get into creating the germination plan. We garner data from your sources, including first-party, second-party, and third-party data by applying the right data collection practices in combination with automated tools.
Accelerate
We use data driven intelligence methods to make your data accurate and ready for analysis by eradicating irregularities from the segmented database. Using the big data analytics tools, frameworks and languages such as Apache Spark, TensorFlow, Python and R, we quickly reveal insights and hidden patterns.
Assure
We provide 360-degree visibility of your data and transform it into usable advanced visualization tools and techniques that support better business decision-making and implementation of the recommended actions based on the insights uncovered in the data analysis.  
Inspire
Our support continues to help manage data, impact of implemented solutions and outcomes on your organization's bottom line. We focus on providing you with constant dedicated technical support and new innovative ways of unlocking the hidden potential of your enterprise data. 
Let's transform your data chaos into actionable business insights.