Over the years, technology has grown in different ways, right from the rise of IoT (Internet of Things) to SaaS (Software as a service) taking over the way in-house applications function and are created. With the technological shift, the threat has increased too. Our job is to ensure that our client's interests are secure at all times, with the help of cyber security solutions including penetration testing, network monitoring, and Virtual CISO. As a risk program advisor, we aim at offering cost-effective solutions, to strategically decrease the risk across the enterprise. Our expertise is to bring security leadership to enterprises of different sizes.
What sets us apart? 

Holistic Approach
Our holistic approach to cybersecurity helps you address vulnerabilities across all aspects of your technology and IT infrastructure, including networks, applications, and endpoints, ensuring the comprehensive protection you need to safeguard your critical assets and business operations against the constantly evolving threat landscape. 

Dedicated Account Management
Our dedicated account managers provide personalized attention and support throughout the engagement, leveraging agile project management methodologies to ensure the timely and efficient delivery of tailored cybersecurity services that align with your business objectives.

24 x 7 Operational Availability
Our cybersecurity solutions offer 24 x 7 operational availability, backed by robust monitoring and alerting tools that enable proactive threat intelligence. Our commitment to maximum uptime for your networks and systems reduces the risk of downtime due to cyber-attacks.

Global Delivery Model
We deliver competitive and value-driven cybersecurity consulting services to clients worldwide through our global network of development centers and alliances with tech leaders like Microsoft, AWS, and WordPress VIP. With advanced communication tools, we enable remotely distributed teams to extend support seamlessly no matter where you are.

Compliance with Cybersecurity Standards
Whether you're looking to comply with GDPR, HIPAA, PCI DSS, HIPAA, ISO/IEC 27001, or any other relevant standard or regulation, we tailor our cybersecurity services to your specific needs and help you achieve your compliance goals to protect your sensitive data and mitigate potential security threats before they become significant issues.

Proven Expertise
Our team of technology wizards has a proven track record of delivering managed cybersecurity solutions and services, utilizing cutting-edge approaches and technologies such as AI, ML, Blockchain, cloud-based security solutions, zero trust security, and DevSecOps to help you better protect your business against the ever-evolving threat landscape.

Customized Solutions
We provide customized cybersecurity solutions, wherein our certified experts perform involves an in-depth analysis of your organization's risks, vulnerabilities, and security needs to develop a customized cybersecurity plan that entails policies, procedures, and training, that are tailored to your specific needs.

Quality Assurance
We place a strong emphasis on quality assurance, utilizing a variety of testing methodologies and tools such as vulnerability scanning, regular penetration testing, security audits, risk assessment, and threat intelligence to ensure the effectiveness and efficiency of our cybersecurity solutions.

Competitive Pricing
Our cybersecurity consulting services offer competitive pricing with a transparent model that includes all costs and fees upfront. We utilize strategic partnerships, and open-source contributions to minimize costs and speed up delivery times, delivering exceptional value for your investment.
Technologies That We Have Mastered
Technologies That We Have Mastered
The InfoStride Approach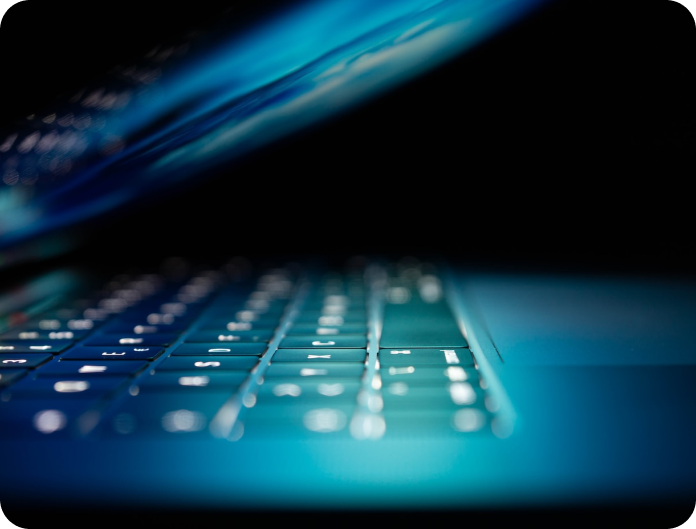 Discover
The first step is to manage the risk of the organization. It is important to embed appropriate risk management systems that are supported by the organization. To educate all stakeholders about the approach and the boundaries of the risk is important.
Innovate
The next step is to develop a strategy to fix the assessed risks in order to remove the vulnerability to the system as soon as possible. When you choose an appropriate security system, it reduces the chances of your technology being attacked.  
Accelerate
Here we aim to educate users about potential threats and possible ways to safeguard themselves from the same. When you invest in reliable security systems it improves the resilience of the business. 
Assure
We will help you keep an eye out for malware as it could have devastating effects on the system. Any information exchanged at the risk of malicious software. There is a need for constant monitoring and implementation of anti-malware policies.
Inspire
We will help you build a policy that controls removable media. There is a need to appropriately scan and limit the use and types of media. While remote access systems are beneficial in several ways, they also tend to expose you to several risks that need to be managed. 
Take a leap into the unknown with adept cybersecurity, let's talk!