The switch to cloud computing has been gradual and significant. The need to store data on your local storage has decreased drastically, and the new culture of cloud storage has emerged as the more sensible way of doing things. The security, speed and space that cloud offers are incomparable. InfoStride experts help you choose a PaaS, IaaS or SaaS model as per your specific requirements.
Whether you choose Google Cloud, Microsoft Azure, Amazon Web Services or any other kind of cloud services vendor, our expert team will help you through. We offer end-to end cloud computing consulting & implementation services that help ensure scalability, cost-effectiveness and infrastructure defining in this era of digital boom.
What sets us apart? 

Full-stack Cloud Capabilities
InfoStride has a comprehensive range of Infrastructure as a Service (IaaS), Platform as a Service (PaaS), Software as a Service (SaaS), Business-Process-as-a-Service (BPaaS), Mobile-"Backend"-as-a-Service (MBaaS) and Function-as-a-Service (FaaS) offerings to meet diverse needs of businesses at all levels of the technology stack.

Hassle-Free Cloud Deployments
Whether you need a private, public, hybrid or multi-cloud environment, our cloud computing experts will work closely with you to determine the best deployment strategy for your business needs. Additionally, we will extend dedicated ongoing support to ensure that your cloud infrastructure runs smoothly so that you can focus on growing your business.

24 x 7 Operational Availability
We are your trusted partner in your cloud transformation journey, providing 24 x 7 operational availability and support with our cloud managed services. Our expert team can extend L1, L2, and L3 support for your cloud infrastructure and DevSecOps setup with strict SLAs, proactive monitoring, and swift incident and service request handling. 

Global Delivery Model
We deliver competitive and value-driven cloud computing consulting services to clients worldwide through our global network of development centers and alliances with tech leaders like Microsoft, AWS, and WordPress VIP. With advanced communication tools, we enable remotely distributed teams to extend support seamlessly no matter where you are.

Security and Compliance Management
We streamline your end-to-end cloud operations by proactively implementing appropriate security policies and procedures, performing regular audits, and meeting all regulatory compliance requirements. Our expert team is dedicated to protecting your sensitive data and mitigating potential legal and reputational risks.

Proven Expertise
We have certified cloud computing professionals with a proven track record of delivering end-to-end cloud computing consulting & implementation services, helping businesses of all sizes design, deploy and manage their cloud solutions. Our extensive experience in working with Microsoft Azure, Amazon AWS, and Google Cloud enables us to offer our clients the best solutions and support available.

Focus on Constant Innovation
We heavily invest our time in research and development (R&D) and keep pace with the latest technologies, architectures, and platforms in the industry, enabling us to deliver cutting-edge and innovative cloud computing consulting services and application development that enhance our clients' operations and bring tangible business value.  

Prioritize Automation
We automate the various processes involved in cloud infrastructure management, deployment, and maintenance using CI/CD principles, auto-scaling and Infrastructure as Code (IaC) tools, helping you manage and scale your cloud resources more efficiently, reduce manual errors, and expedite time-to-market .

Flexible Pricing
As we understand that every business has different needs and budget constraints, we offer flexible pricing options that we tailor to your specific requirements. We utilize our strategic partnerships with cloud infrastructure providers to optimize your cloud spending and achieve exceptional value for your investment.
Transformation Technologies That We Have Mastered 
Technologies That We Have Mastered
The InfoStride Approach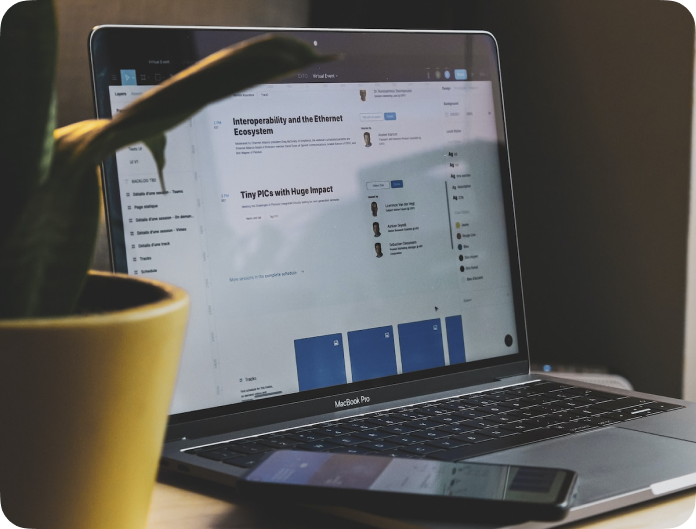 Discover
As more organizations move towards a more sustainable approach, businesses understand how important it is to bring down the usage of energy. Thus, we are committed to providing our clients with cloud computing consulting services that help them reduce their carbon footprint.
Innovate
We believe that cloud technology will continue to be a vital pillar for digital services as new use cases emerge. InfoStride is committed to helping clients leverage the full potential of cloud technology with the integration of VR and AR to drive growth and achieve their business goals.  
Accelerate
At InfoStride, we recognize that serverless functions are becoming increasingly important for businesses as they seek to optimize their cloud infrastructure. We are committed to helping our clients stay ahead of the curve by providing cutting-edge serverless solutions that enable them to achieve their business objectives more efficiently and cost-effectively.
Assure
At InfoStride, we recognize that cloud computing and artificial intelligence are closely related, and the delivery of seamless AI services relies heavily on the capabilities of the cloud. We are committed to staying at the forefront of this rapidly evolving technology to provide our clients with the best possible solutions to meet their business needs.
Inspire
We recognize that hybrid cloud environments are on the rise. By combining the best of both public and private clouds, we help businesses benefit from a mix and match of old and new technology. We also help businesses navigate the complex landscape of hybrid cloud environments to optimize their infrastructure and achieve their goals. 
The future lies in the cloud - Are you ready?