InfoStride provides the full gamut of mobile and web application development services to all domains and scales of businesses. We extend dedicated and unwavering support from strategy, design, and testing to post-launch. Our focus is to drive incremental and sustainable growth for our clients with core development with future-ready technologies, frameworks, tools, and agile-driven processes. With a consultative approach to every phase of our custom application development services, we minimize risk and maximize benefits for businesses.
What sets us apart? 

Seamless Transition
Our web and mobile application development services ensure a seamless transition from ideation to deployment, utilizing state-of-the-art DevOps practices and continuous integrations and pipelines to guarantee an efficient and streamlined process that saves you valuable time and resources.  

Dedicated Account Management
Our dedicated account managers provide personalized attention and support throughout the entire mobile and web development process, leveraging agile project management methodologies to ensure the timely and efficient delivery of high-quality solutions that align with your business objectives.

24 x 7 Operational Availability
Our custom application development services offer 24 x 7 operational availability, backed by robust monitoring and alerting tools that enable proactive issue detection and resolution. Our commitment to maximum uptime for your applications ensures uninterrupted service delivery, all year round.

Global Delivery Model
We deliver innovative and cost-effective solutions to clients worldwide through our global network of development centers and alliances with technology leaders like Microsoft, AWS, and WordPress VIP. With advanced communication tools, we enable remotely distributed teams to deliver quality solutions seamlessly no matter where you are. 

Accelerated Time-to-Market
Our proven methodologies ensure accelerated time-to-market for your mobile and web applications. We utilize rapid prototyping, agile development, and lean startup principles to quickly iterate and validate your ideas, enabling you to get your products to market faster than your competition. 

Proven Expertise
Our team of technology wizards has a proven track record of delivering high-quality mobile and web applications, utilizing cutting-edge technologies and frameworks such as React, Angular, and Node.js, to build scalable, secure, and performant solutions that meet your specific requirements. 

Customized & White-Labeled Solutions
Whether it is about delivering customized and white-labeled web and mobile application development services, we utilize a consultative approach and in-depth discovery process to identify your key pain points, opportunities, and business goals and craft tailored applications that are optimized for your success. 

Quality Assurance
We place a strong emphasis on quality assurance, utilizing a variety of testing methodologies and tools such as unit testing, regression testing, and user acceptance testing (UAT), to ensure that your applications are thoroughly tested, and optimized for performance, scalability, and security. 

Competitive Pricing
Our custom software application development services offer competitive pricing with a transparent model that includes all costs and fees upfront. We utilize partnerships and open-source contributions to reduce development costs and speed up delivery times, delivering exceptional value for your investment. 
Technologies That We Have Mastered
Technologies That We Have Mastered
The InfoStride Approach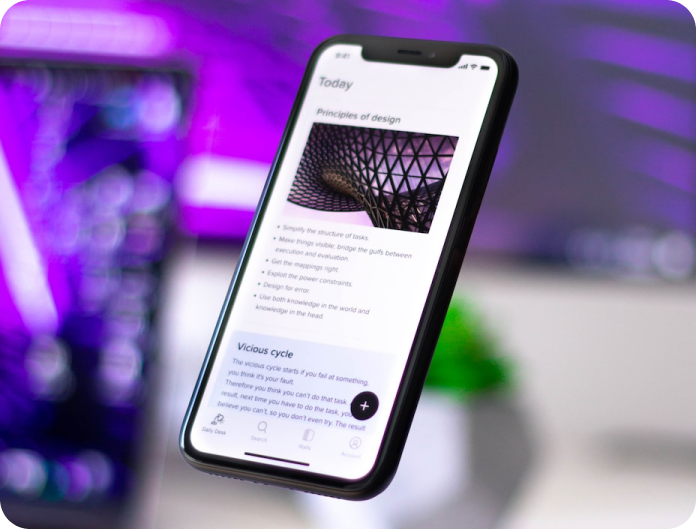 Discover
We kick off with thoughtful brainstorming sessions to understand your vision, requirements, and expectations. The goal is to deduce a high-level project plan that includes the recommended tech stack, tools, and resources for the project.
Innovate
This is the stage where our experts show their real magic, wherein our cross-functional teams work collaboratively to build your application. Using agile development methodology, we prioritize the requirements, ensure iterative development and maximize benefits.
Accelerate
After a rigorous QA & performing testing using both automated and manual testing practices to achieve 100% test coverage, we help you with the release planning and deployment of the created solution in the required platforms and environment. 
Assure
We help you build the maintenance and support strategy tailored to your requirements, ensuring the availability and reliability of your applications. Our team will assist you on an ongoing basis to help you with technology updates and functionality enhancements. 
Inspire
Our support continues to help scale your IT infrastructure for a competitive advantage. We focus on implementing strategies that maximize your business value and support a large user base effectively without any compromise on user experience and performance.
Your vision, our expertise. Let's join forces to make your vision a reality!