At InfoStride, we believe that technology has the power to bring people together and that starts with making sure digital products are accessible to all, regardless of ability. That's why we take a "Design for all" approach to our digital accessibility services, aimed at breaking down barriers that exclude people from using products effectively. With a deep understanding of accessibility compliance standards across different domains and regions, including WCAG 2.1, ADA, and Section 508, we help organizations across the globe create a world that's inclusive for all. 
What sets us apart? 

Accessibility Assessment
We assess your digital assets for accessibility compliance using comprehensive testing methodologies and assistive technology to identify areas of non-compliance and provide remediation recommendations. It involves testing for keyboard navigation, screen readers, and color contrast.  

Accessibility Compliance
Our accessibility services ensure that your digital assets comply with the standards set forth by the Americans with Disabilities Act (ADA), Web Content Accessibility Guidelines (WCAG), Section 508 of the Rehabilitation Act and other relevant regulatory bodies. 

24 x 7 Operational Availability
Our digital accessibility services offer 24 x 7 operational availability, backed by robust monitoring and alerting tools that enable proactive issue detection and resolution. Our commitment to maximum uptime for your applications ensures uninterrupted service delivery, all year round. 

Global Delivery Model
Our global network of development centres, alliances with tech leaders like Microsoft, AWS, and WordPress VIP, and strong knowledge of accessibility compliance standards in different domains and regions empower us to deliver quality accessibility services seamlessly no matter where you are.

Agile-driven Accessibility audit
Our team utilizes a streamlined and agile-driven approach that focuses on identifying accessibility issues early on and providing remediation recommendations. We combine advanced accessibility testing techniques with assistive technology, providing a comprehensive evaluation of accessibility compliance. 

Proven Expertise
We bring a wealth of industry-specific experience and unwavering dedication to delivering solutions that not only meet accessibility standards but also augment the user experience for all users. Our strong expertise in automation and assistive technologies complements our services and enhance our accessibility solutions. 

Customized Solutions
We utilize a consultative approach and in-depth discovery process that put a strong emphasis on identifying specific disabilities or accessibility barriers that need to be addressed for our clients. Our approach not only helps businesses avoid potential legal issues but also demonstrates a commitment to inclusivity.

Accessibility Remediation
We offer a host of accessibility remediation services that address accessibility issues in the client's digital assets, ensuring full compliance with international standards and regulations.

Empathy and Inclusivity
Our unwavering commitment to empathy and inclusivity empowers us to meet the unique needs and experiences of people with disabilities. Our team of accessibility professionals always focuses on prioritizing accessibility and inclusive design to create an accessible digital world for all.
Technologies That We Have Mastered
Accesibility Checker by CKSource
Microsoft Professional Accessibility Narrator
Technologies That We Have Mastered
Accesibility Checker by CKSource
Microsoft Professional Accessibility Narrator
The InfoStride Approach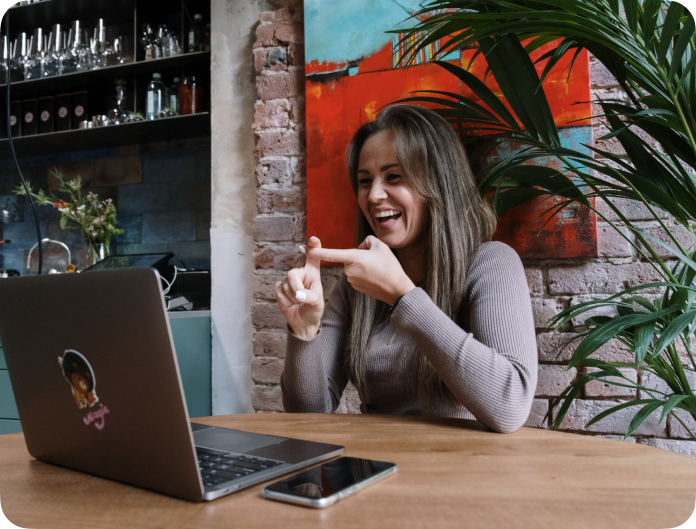 Discover
We begin with an accessibility gap analysis, followed by thorough test planning. We tailor our approach to your unique challenges, considering the technology you use and the industry-specific legal requirements you must adhere to. 
Innovate
Our team of innovative minds performs user research to gain actionable insights into the needs and experiences of users with disabilities to inform our design and development processes for accessible digital assets. 
Accelerate
We employ a 360-degree approach to our accessibility services, leveraging both automated and manual testing for the most comprehensive and accurate assessment of accessibility. We involve users from the disability community to provide a holistic perspective on accessibility.
Assure
We document the testing process and results and report all our findings to the stakeholders. Our approach ensures clients have the information they need to make informed decisions about digital accessibility. 
Inspire
We understand that accessibility is an ongoing process that requires continuous attention and testing. Thus, we propose a continuous testing process model to ensure that your software products, solutions, services, and respective environments remain accessible to all. 
Let's join forces to create a more inclusive digital landscape for all.