Our comprehensive suite of capabilities in digital accessibility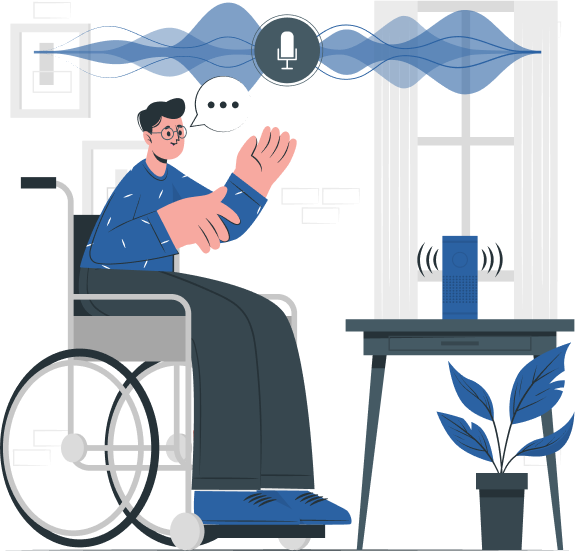 With manual accessibility testing, our experts carefully scrutinize your digital assets to uncover and fix unique accessibility issues that may not be identified by automated testing tools.
Our expertise in using automated accessibility tools allows us to streamline the process of identifying accessibility issues in your digital applications and accelerate your time to market while ensuring compliance with accessibility standards.
Through our mobile accessibility services, we focus on creating a truly inclusive mobile experience by ensuring that everyone, regardless of disability, can use your mobile applications with ease.
We thoroughly test your applications with a range of assistive technologies, such as screen readers and voice recognition software to ensure an optimal user experience for people with disabilities who rely on these technologies to access and interact with digital content.
Let our team help you enhance the overall user experience of your applications, ensuring they are not only accessible but also user-friendly . Additionally, we ensure compliance with accessibility standards set by Section 508 of the Rehabilitation Act.
Whether you need to build a custom web app from scratch, migrate your legacy application to the cloud or revamp existing front-end functionality, we are here to help with our custom web application development services.
Comprehensive analysis of the code structure and implementation to enhance accessibility for users with disabilities. This includes reviewing the HTML, CSS, and JavaScript to identify and rectify accessibility issues at the source.
We involve usability experts to conduct heuristic evaluations, a structured and systematic inspection of your digital assets to identify and fix accessibility issues that manual or automated testing may fail to detect.
Our web acessibility training services empower your team with the knowledge and expertise required to design and develop accessible websites and digital products.
The InfoStride Way to Digital Accessibility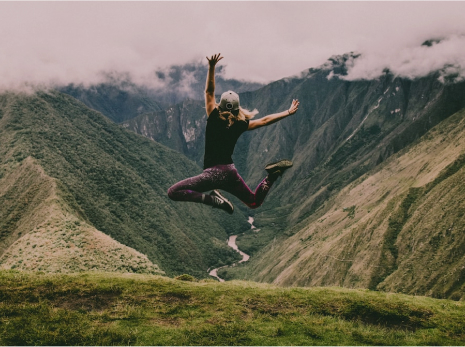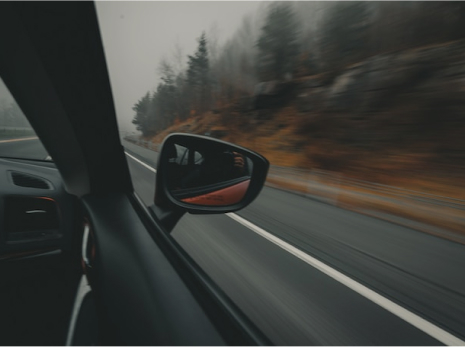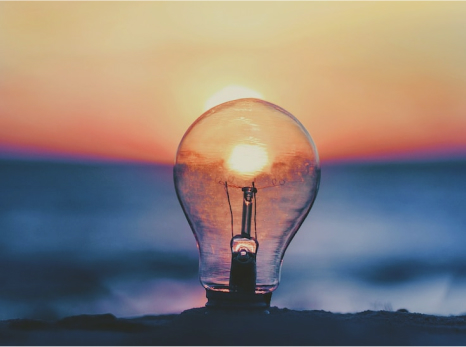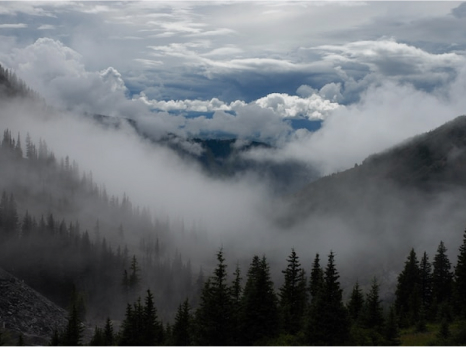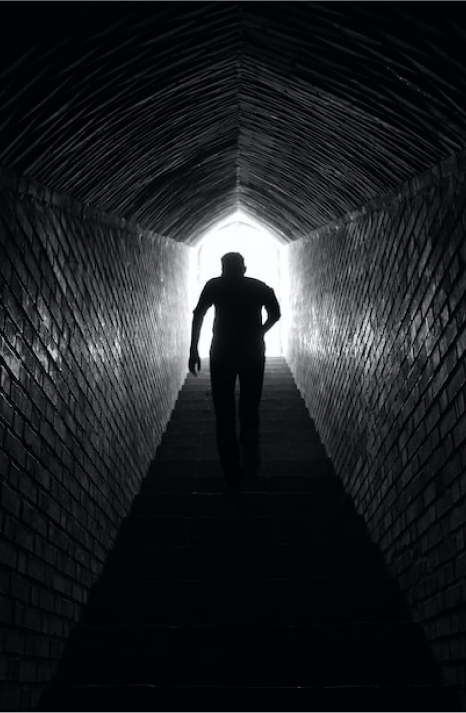 Why Choose InfoStride for Accessibility Services?

Accessibility Assessment
We assess your digital assets for accessibility compliance using comprehensive testing methodologies and assistive technology to identify areas of non-compliance and provide remediation recommendations. It involves testing for keyboard navigation, screen readers, and color contrast.

Accessibility Compliance
Our accessibility services ensure that your digital assets comply with the standards set forth by the Americans with Disabilities Act (ADA), Web Content Accessibility Guidelines (WCAG), Section 508 of the Rehabilitation Act and other relevant regulatory bodies.

24 x 7 Operational Availability
Our digital accessibility services offer 24 x 7 operational availability, backed by robust monitoring and alerting tools that enable proactive issue detection and resolution. Our commitment to maximum uptime for your applications ensures uninterrupted service delivery, all year round.

Global Delivery Model
Our global network of development centers, alliances with tech leaders like Microsoft, AWS, and WordPress VIP, and strong knowledge of accessibility compliance standards in different domains and regions empower us to deliver quality accessibility services seamlessly no matter where you are.

Agile-driven Accessibility Audit
Our team utilizes a streamlined and agile-driven approach that focuses on identifying accessibility issues early on and providing remediation recommendations. We combine advanced accessibility testing techniques with assistive technology, providing a comprehensive evaluation of accessibility compliance.

Proven Expertise
We bring a wealth of industry-specific experience and unwavering dedication to delivering solutions that not only meet accessibility standards but also augment the user experience for all users. Our strong expertise in automation and assistive technologies complements our services and enhances our accessibility services.

Customized Solutions
We utilize a consultative approach and in-depth discovery process that puts a strong emphasis on identifying specific disabilities or accessibility barriers that need to be addressed for our clients. Our approach not only helps businesses avoid potential legal issues but also demonstrates a commitment to inclusivity.

Accessibility Remediation
We offer a host of accessibility remediation services that address accessibility barriers in the client's digital assets, ensuring full compliance with international standards and regulations. Our goal is to help you portray a commitment to creating an equitable and accessible online experience for all.

Empathy and Inclusivity
Our unwavering commitment to empathy and inclusivity empowers us to meet the unique needs and experiences of people with disabilities. Our team of accessibility professionals always focuses on prioritizing accessibility and inclusive design to create an accessible digital world for all.
Bridging the Digital Divide:
Embracing Accessibility in the Future of Technology
Accessibility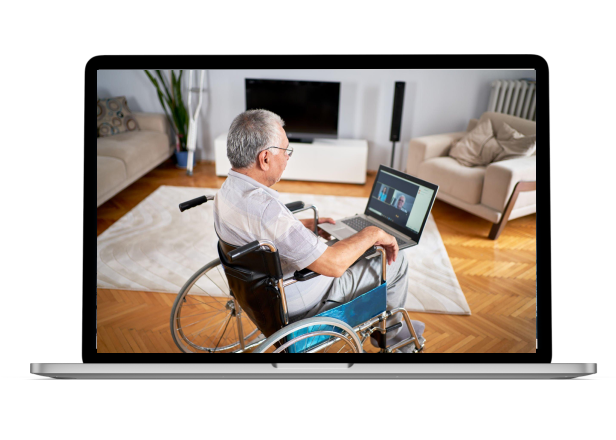 Delivering Inclusive Experiences with Technologies
Empowering various industries with our accessibility services
Business Values Added by Focusing on Accessibility.
At InfoStride, we believe that technology has the power to bring people together and that starts with making sure digital products are accessible to all, regardless of ability. That's why we take a "Design for all" approach to our digital accessibility services, aimed at breaking down barriers that exclude people from using products effectively. Our experts stay ahead of the game, ensuring your digital assets meet the latest standards, including WCAG, Section 508, ADA and more to help you gain a competitive edge, broaden your customer base, and uphold your commitment to social responsibility.
Wider customer reach
Competitive edge
Legal protection
Elevated brand reputation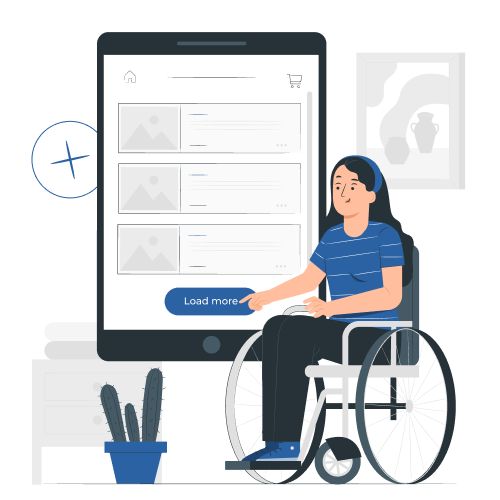 Frequently Asked
Questions
Accessibility is about making digital assets accessible to people with disabilities. Usability is about making digital assets easy to use for everyone. While accessibility and usability are closely related, they are not the same thing. For example, a website may be accessible to people with disabilities, but it may not be user-friendly for everyone.
Yes, there are legal requirements for accessibility services in many countries. These legal requirements are in place to ensure that individuals with disabilities have equal access to information and services. Legal frameworks, such as the Americans with Disabilities Act (ADA) in the United States, the European Union Web Accessibility Directive, and various national and regional laws, mandate that businesses and organizations provide accessible content and services. Failure to comply with accessibility laws can result in significant reputational damage, affecting an organization's image and customer trust, especially for government entities.
All organizations, regardless of their size or industry, should prioritize digital accessibility to ensure inclusivity and compliance with accessibility laws and regulations.
Let's join forces to create a more inclusive digital landscape for all.