Hire UI/UX Designers to Build Intuitive Experiences for Websites & Apps
No matter the size or type of your business, our designers can help you design meaningful experiences for web and mobile apps to attract, engage and convert the target users. Our UI/UX designers have expertise across various industry's leading design tools such as Sketch, Invision, After Effects, Photoshop, and Illustrator. With us, you will get to hire agile experts who possess the ability to work in tandem with cross-functional teams. We also extend complete onboarding, infrastructure, administrative and project support.
Our UI/UX Designers Expertise
We help you hire UI/UX designers at a fraction of the cost and time for your distinct needs. Whether it is on a website, mobile app or web app, our designers deliver designs that provide an engaging digital experience for enhanced user retention
Why Hire UI/UX Designers from InfoStride?
As one of the global leading provider of UI/UX design services, InfoStride has built a strong team of top-grade offshore web and mobile app designers for hire with ease of operations.

Expert-Vetted Developers
Reduce your time to hire and save recruitment costs by hiring our pre-screened UI/UX experts who have passed our rigorous multi-stage vetting process that assess their technical ability, soft skills & English proficiency.

Confidentiality With NDA
We are open to signing a stringent Non-Disclosure Agreement with our clients to provide their sensitive information, ideas and other IP deeds with maximum security. Our remote tech experts are covered under the same.

On-Demand Scalability
We provide you with UI/UX designers that match your requirement and industry while ensuring greater flexibility and scalability in our services. Scale up or down your engineering team as and when required with complete administrative support.

Flexibility in Time Zones
As we operate round the clock catering to our clients worldwide with different time zones, we can quickly deploy seasoned designers and engineers ready to engage and work in the time zone of your region.
Hire UI/UX Designers in 4 Easy Steps
Hire an individual or build a dedicated team of elite designers. Just tell your requirements and get the best-fit experts under your complete control, just like your core in-house team.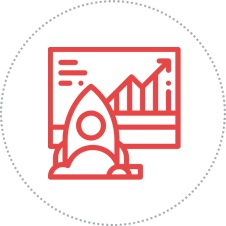 Requirement Analysis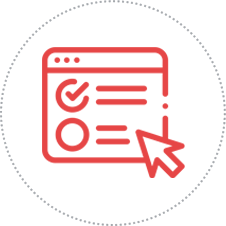 Designer Shortlisting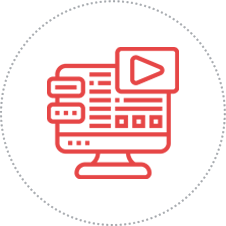 Designer Selection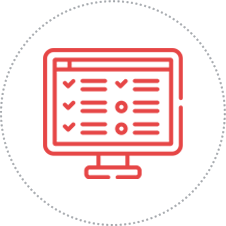 Project Kickoff
Hire UI/UX Designers with our Flexible Engagement Models
We offer various engagement models to meet diverse business needs cost-effectively, delivering the talent with expertise your project needs with zero overhead.
Frequently Asked Questions
Have a look below at the most common questions that our clients often ask us about hiring UI/UX designers. If you still have any concerns, reach out to us directly.
Our design team holds strong expertise in various tools; which include Sketch, Adobe XD, Invision, After Effects, Illustrator and Photoshop. Depending on your requirements, we can onboard UI/UX designers with the desired tool expertise for your project.
As several factors influence the cost, from the complexity of your project to the experience of a designer, giving an accurate estimate is not feasible. You can share your project requirements with us to know the cost to hire a designer for your project.
We have a straightforward process to hire UI/UX designers from us; which is as follows:
⦁ Share your requirements or ideal candidate profile with us.
⦁ We'll then shortlist design experts from our deeply vetted talent pool that match your requirements.
⦁ Interview our experts via a video call.
⦁ Once getting the confirmation from your end to move ahead, our sales team will then finalize the agreement and onboard the resources to work on your project.
You will be allotted a dedicated account manager who will act as a single point of contact (SPOC) to keep you in the loop of your project. You can reach out to your dedicated account manager anytime for your queries or to know the status of your project.
Yes, our pre-vetted talent pool features front-end experts who can help implement the designs of your web or mobile apps to pixel perfection.
Let's Connect
Founded in 2014, InfoStride is a certified M/WBE firm headquartered in San Jose, California with an offshore software development facility in India, providing a pre-vetted pool of highly skilled software developers, designers and testers across every tech stack and time zone to startups, SMBs and enterprises worldwide. Partner with us and build amazing agile development teams on demand.
Phone: +1-415-360-1703
Email: reachus@infostride.com