Are you ready to skyrocket your app development game?
Join our electrifying webinar where our experts will unravel the enchanting world of Flutter, Firebase, and Cloud Functions, all enhanced with the captivating Context Menu feature!
Here's What You Will Learn
Ignite Your Development Journey:

Discover how Flutter, Firebase, and Cloud Functions intertwine to create seamless, high-performing apps.

Context Menu Magic Unveiled:

Dive into the spellbinding world of context menus and learn how they can transform user experiences.

Effortless Integration:

Learn the art of effortlessly integrating context menus into your Flutter app with Firebase and Cloud Functions.

Profound Insights:

Gain profound insights into optimizing app workflows and enhancing user interactions through the strategic use of context menus.
Hands-On Demos:

Witness captivating live demos of context menu implementations in action, showcasing real-time functionality.

Boost Engagement:

Harness the power of context menus to boost user engagement, retention, and overall app efficiency.

Expert Tips & Tricks:

Uncover expert tips and tricks to overcome challenges and make the most out of Flutter, Firebase, Cloud Functions, and context menus.

Global Accessibility:

Explore how context menus can elevate the accessibility and usability of your apps on a global scale.
Key Takeaways
This remarkable webinar is your gateway to becoming a trailblazer in app development, leveraging the dynamic trio of Flutter, Firebase, and Cloud Functions, along with the captivating allure of context menus. Don't miss out on this exhilarating opportunity to create apps that leave users spellbound! Secure your spot now!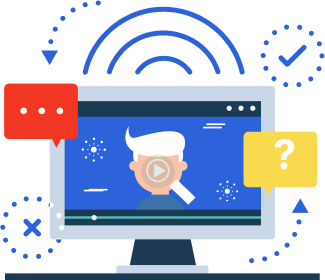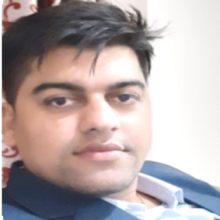 Deepak Sharma
Mobile Team Delivery Manager
12+ years of experience in Mobile App development. Expert in building Native, Hybrid & Web apps. Expertise in eCommerce, eLearning, HealthCare, Lifestyle, Social & Finance domains using Native and Hybrid technologies. Skilled working in Agile environments with complete SDLC knowledge. Strong ability to understand product requirements and design proof of concept prototypes.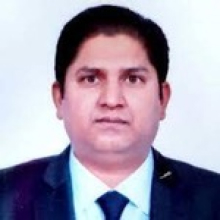 Vineet Nag
Director of Marketing
Passionate and results-driven B2B Global Marketing and Sales Operations leader with 15 years of experience, building and leading the hub of the marketing technology and automation teams where systems, technology, people, processes, metrics, and goals are brought into alignment.