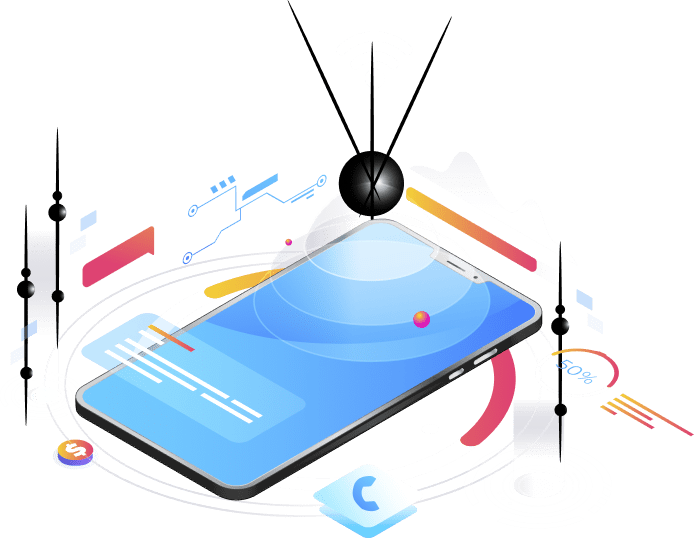 Hire Mobile App Developers to Build Winning Apps
Build and launch fast, reliable and modern mobile apps that will delight your users and unlock new revenue streams for your business. Adhering to a mobile-first digital transformational strategy coupled with an agile development approach, our experts specialize in delivering engaging mobile experiences with enhanced time to market. Hire our mobile app developers with complete onboarding, infrastructure, administrative, project and legal support.
Our Mobile App Developers Expertise
We help you hire mobile app developers at a fraction of the cost. Whether you need help with a certain phase of your project or end-to-end mobile app development, our mobile app developers can meet your distinct needs.
Why Hire Mobile App Developers from InfoStride?
With us, you can hire a solo developer or build a mobile app development team featuring mobile app developers across different expertise with the following advantages:

Expert-Vetted Developers
Access a pre-vetted pool of mobile app developers who have gone through our multi-stage screening process that evaluates developers' technical ability, English proficiency and soft skills to reduce your time to hire dramatically.

Confidentiality With NDA
We strictly adhere to client-friendly policies that include signing a Non-Disclosure Agreement with our clients to give assurance that their sensitive data, unique app ideas and IP rights are completely safe with us.

On-Demand Scalability
You can ramp up and down your team size as needed with just one month's prior notice period. We extend our full support for administrative matters of scaling your development capacity with our mobile app experts.

Flexibility in Time Zones
Our goal is to help you build your remote dev team on your terms and whether it means deploying resources in your preferred time zone. Our agile mobile app developers can help bring your project to fruition as per the time zone of your country.
Hire Mobile App Developers in 4 Easy Steps
Hire an individual or build a dedicated team of multi-skilled mobile app developers. Just tell us your requirements and get the best-fit mobile app experts under your complete control.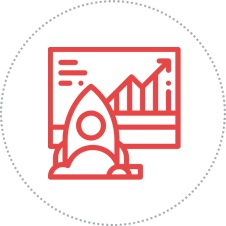 Requirement Analysis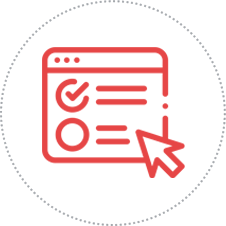 Developer Shortlisting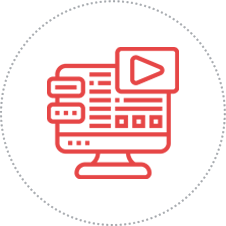 Talent Selection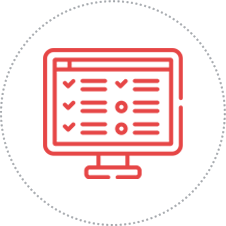 Project Kickoff
Hire Mobile App Developers with our Flexible Engagement Models
We offer various engagement models to meet diverse business needs cost-effectively, delivering the talent with expertise your project needs with zero overhead.
Frequently Asked Questions
Have a look below at the most common questions that our clients often ask us about hiring mobile app developers. If you still have any concerns, reach out to us directly.
We have a strong mobile app development team consisting of mobile app developers having deep expertise across various cross-platform technologies such as Flutter and React Native. Our developers can extend end-to-end support for building your mobile application. In addition to cross-platform app development expertise, we also specialize in building native and hybrid mobile applications for businesses of all industries.
InfoStride has been at the forefront of delivering custom-tailored mobile app development services since its inception. We have more than 15+ years of collective experience in end-to-end mobile app development, from concept to design to deployment and support.
Our mobile app developers hold deep expertise across various business verticals and industries including but not limited to:
⦁ Healthcare
⦁ BFSI
⦁ Media & entertainment
⦁ Retail & eCommerce
⦁ Travel
⦁ and many more
You can hire mobile app developers with proven experience in your industry from InfoStride.
If you reach out to us for end-to-end mobile app development, we will deploy right-fit full-stack mobile app developers who will follow the below steps to build your application:
⦁ Requirement gathering and analysis
⦁ Wireframing and prototyping
⦁ UI/UX designing
⦁ Coding and development
⦁ Deployment and launch
⦁ Support and maintenance
We have a large mobile app development team featuring mobile app developers who are ready to hire and ready to work full-time on your project. Reach out to us to learn more about how we can help you hire mobile app developers with zero overhead.
Let's Connect
Founded in 2014, InfoStride is a certified M/WBE firm headquartered in San Jose, California with an offshore software development facility in India, providing a pre-vetted pool of highly skilled software developers, designers and testers across every tech stack and time zone to startups, SMBs and enterprises worldwide. Partner with us and build amazing agile development teams on demand.
Phone: +1(415)360-1703
Email: reachus@infostride.com